Had another day of randomness! LOL! When I was looking at the pictures of the Neverwas Haul, I noticed that it has copper trim along the roof ridge. At first I was going to order something similar online but then the thrify Yankee in me kicked in and I decided to see what I had kicking around the shop. I've had some plastic wrought iron fencing for years and pulled it out. It looked like one edge would do the trick so I got out my wire cutters to trim away the parts I didn't need.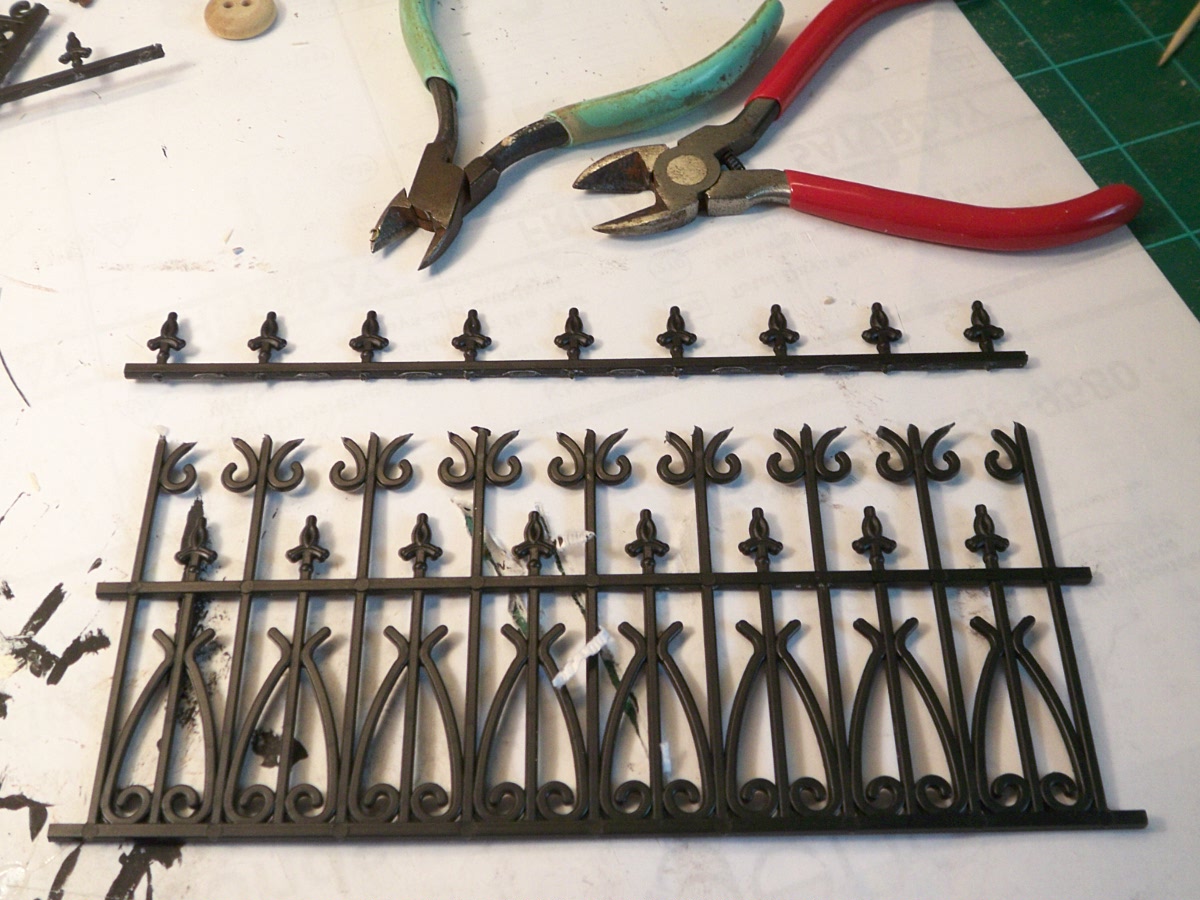 I tried out the pieces on the Summerhouse and I think after they're painted copper they'll be just what I was looking for.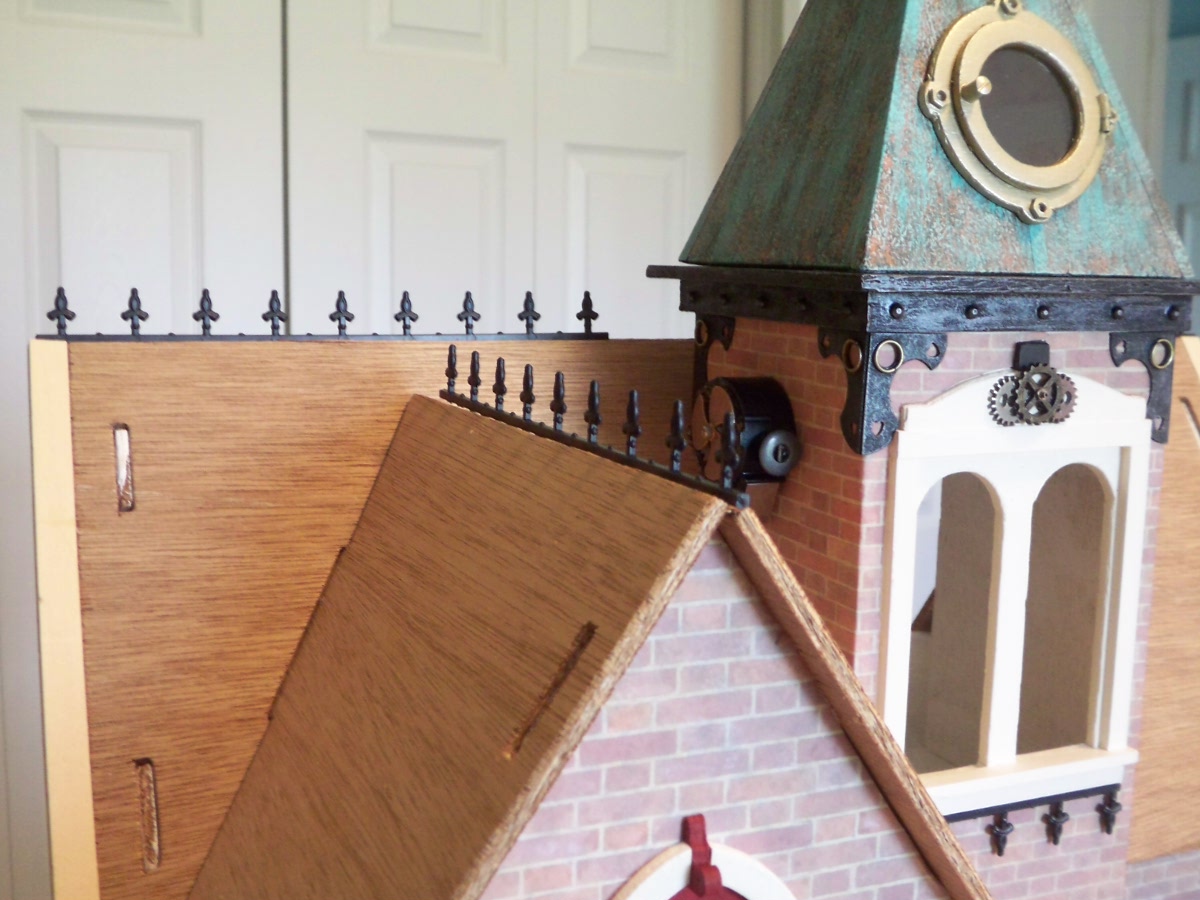 Also finished the brick paper on each side of the front bay so that will be the end of pattern making!
So I succeeded in knocking over the telescope and knocking the telescope part loose. But, everything else stayed together! Yay! Fixed it and put it up on the shelf where I can't break it. Last I saw, one of the minions was using it to spy on the lady in the McKinley room box...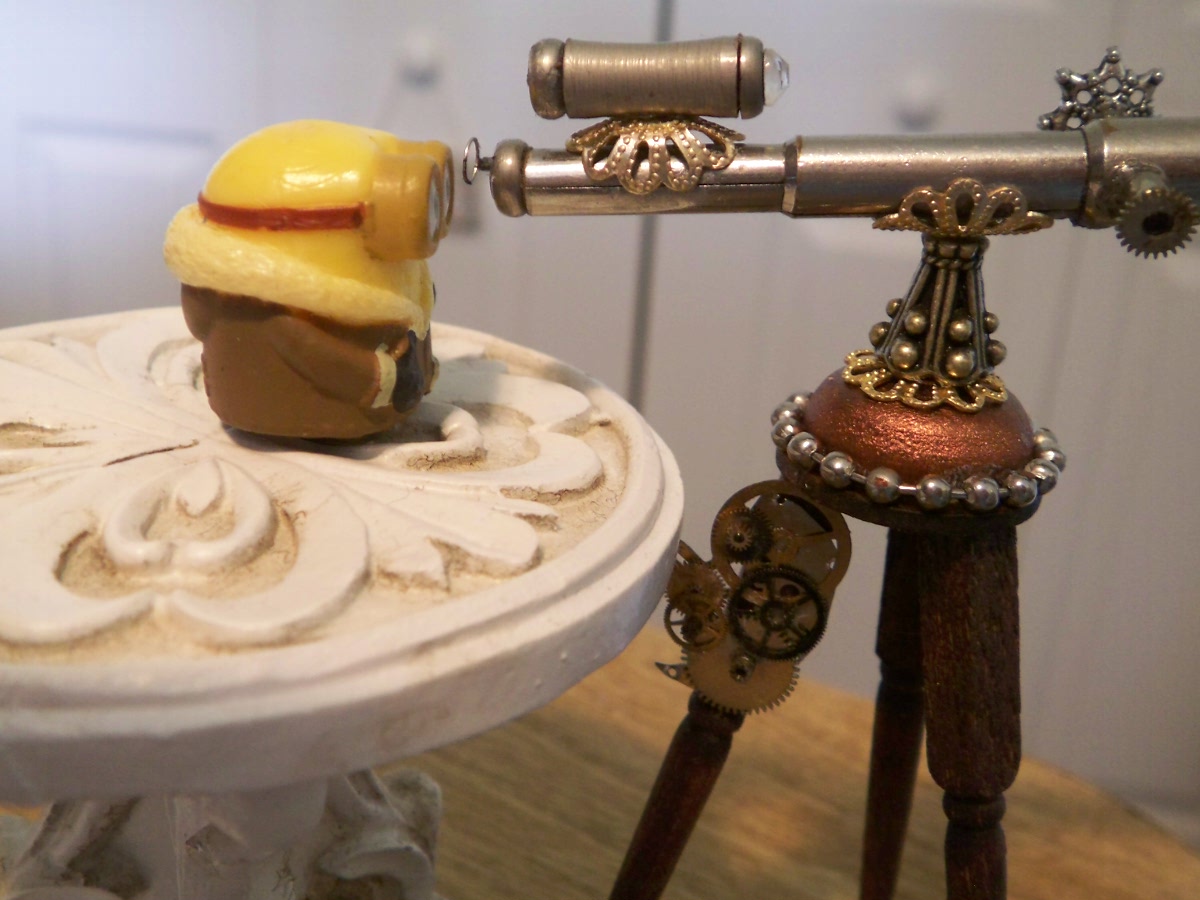 So with the trim taped to the top of the Summerhouse, I then started to tape other pieces on just to see how everything is working together. I was happy with the balance of everything, so took a couple of shots to show you: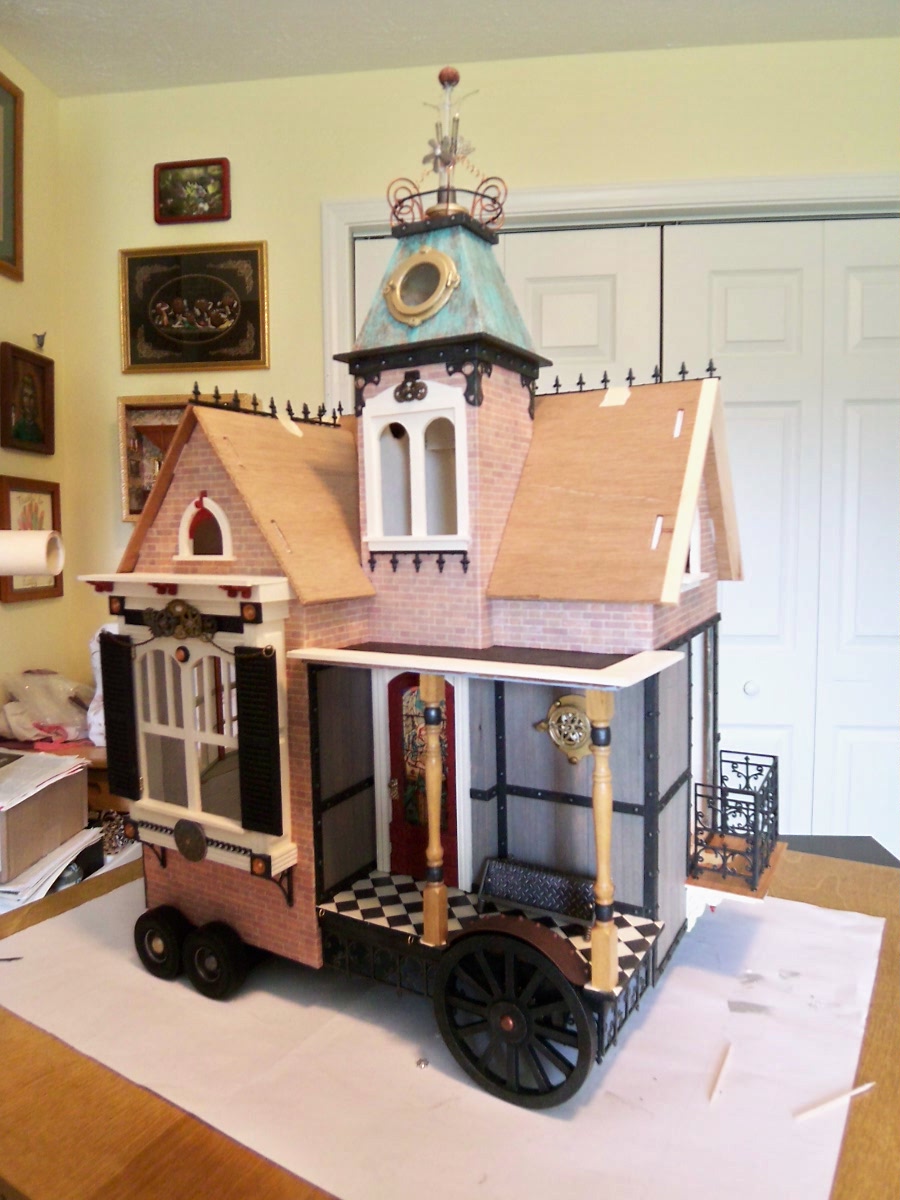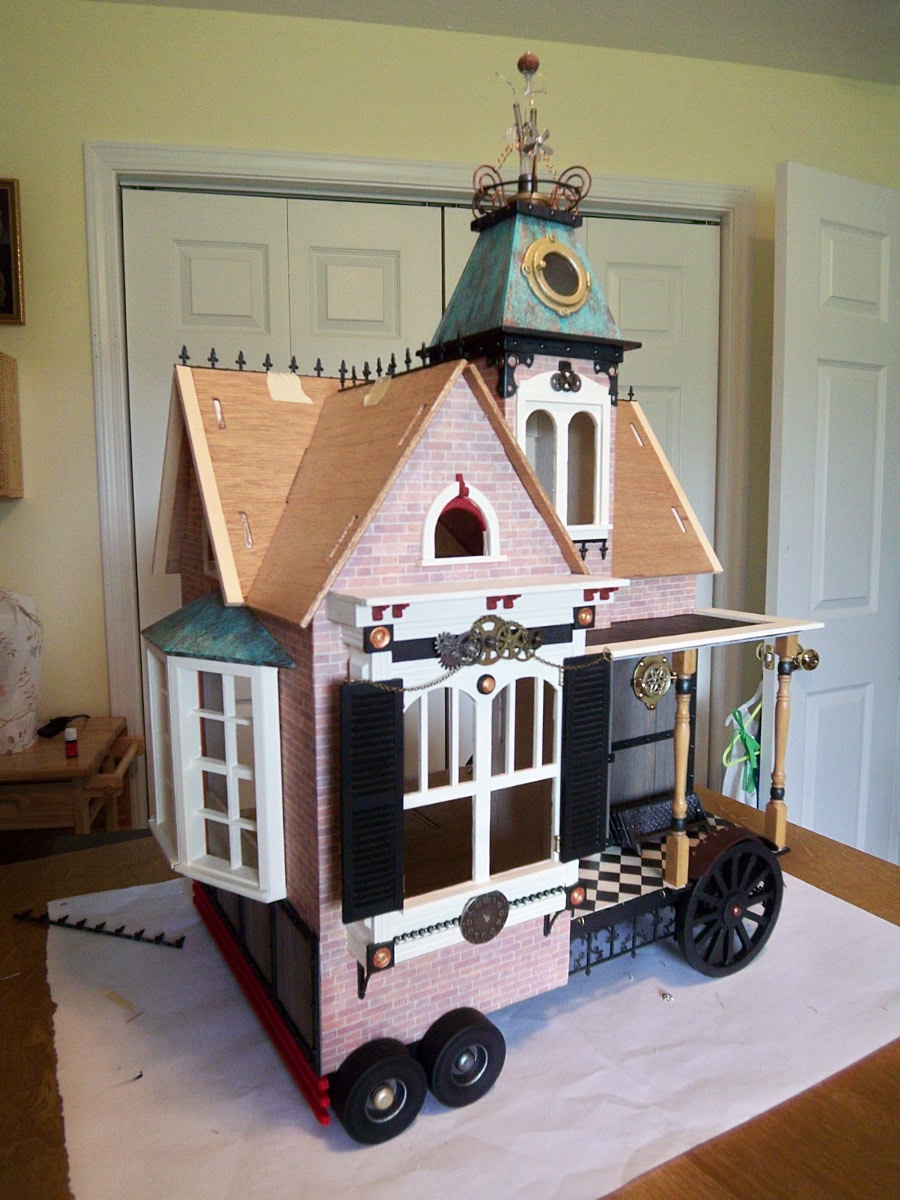 The sun peeked out just before starting to set, was nice to see it at last. Have a great evening all!