The scissor steps have been folded up in a corner waiting for me to figure out a way to mount them to the Summerhouse. I couldn't just glue them on as they wouldn't open all the way that way. What to do! One night as I was falling asleep, the thought came to me to just hang them from hooks....all well and good, but I don't have any hooks small enough I thought. In the morning, I knew I could use pierced earring hooks...they have a small eye on one end and they're not as bendy as eye pins. Once I started fooling around with wire cutters and needle nose pliers, I remembered I had an old wind chime part kicking around with nice small eye hooks in it! I'm so glad I save junk! LOL! So when I was done, this is what it looked like: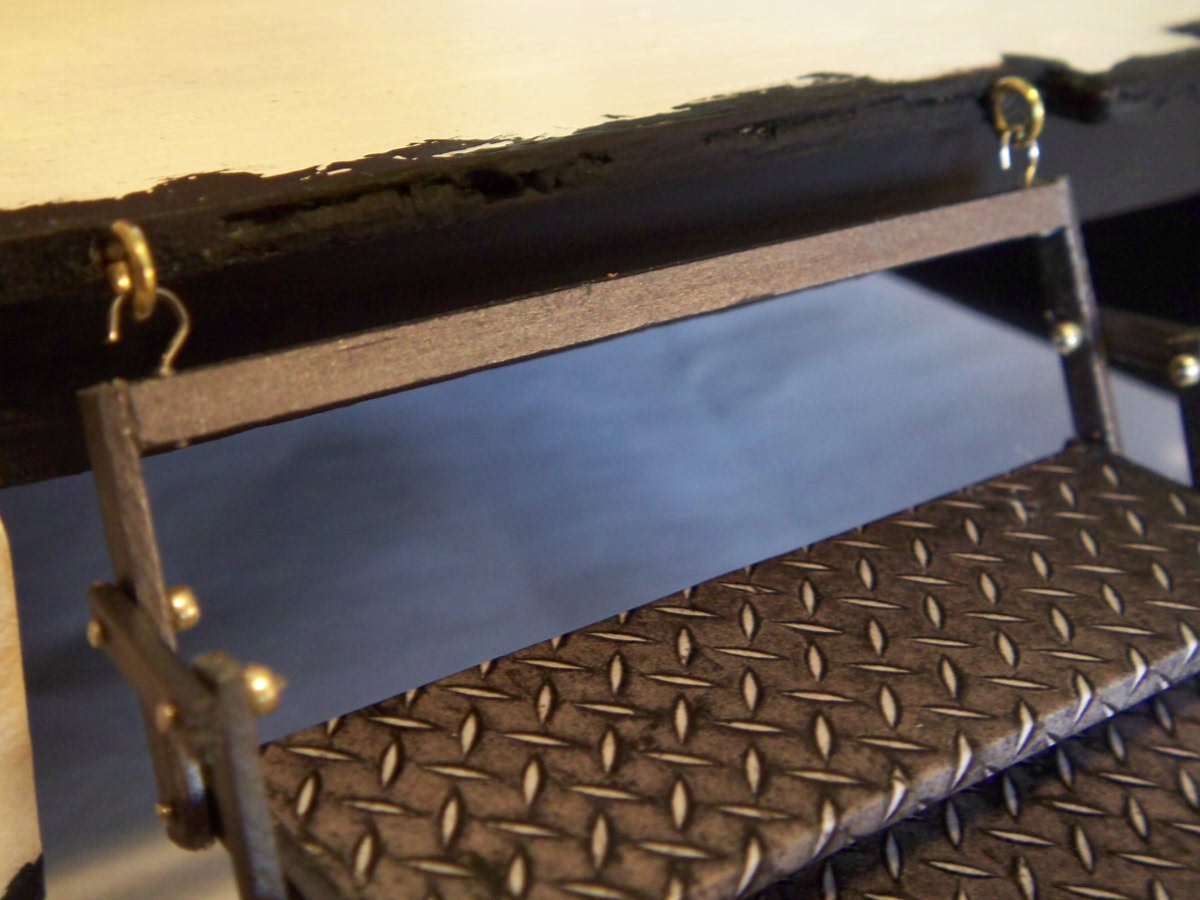 :They open all the way now and the Captain can unhook them and stow them away when they travel.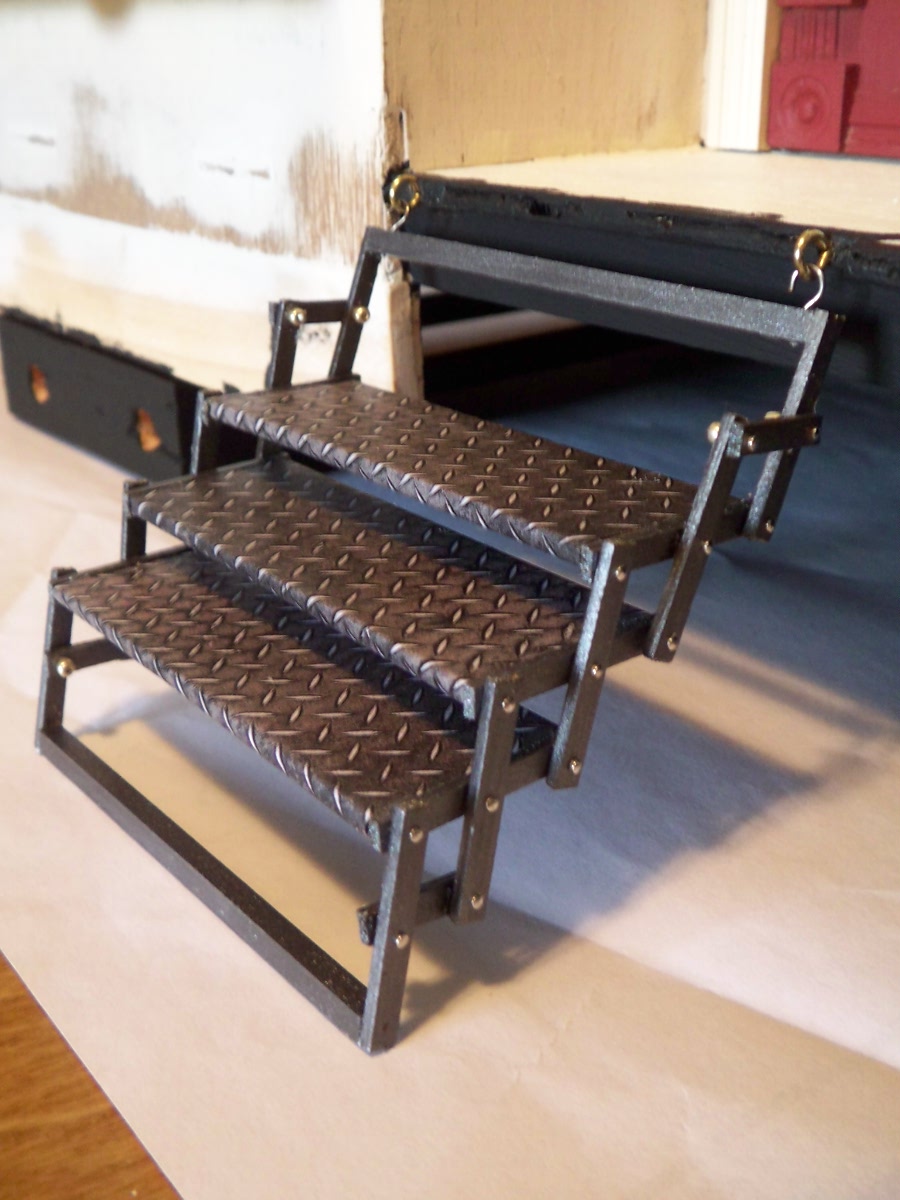 DH came in and said how amazing they were.....except maybe I need another step near the top? It will mean taking the top part apart and cutting another step; doable, but not today. I was starting to drop things and knocking stuff apart so knew it was time to quit!
While the glue was drying, I was working on the porch floor. I decided to paint the edge of the porch and the trim underneath black: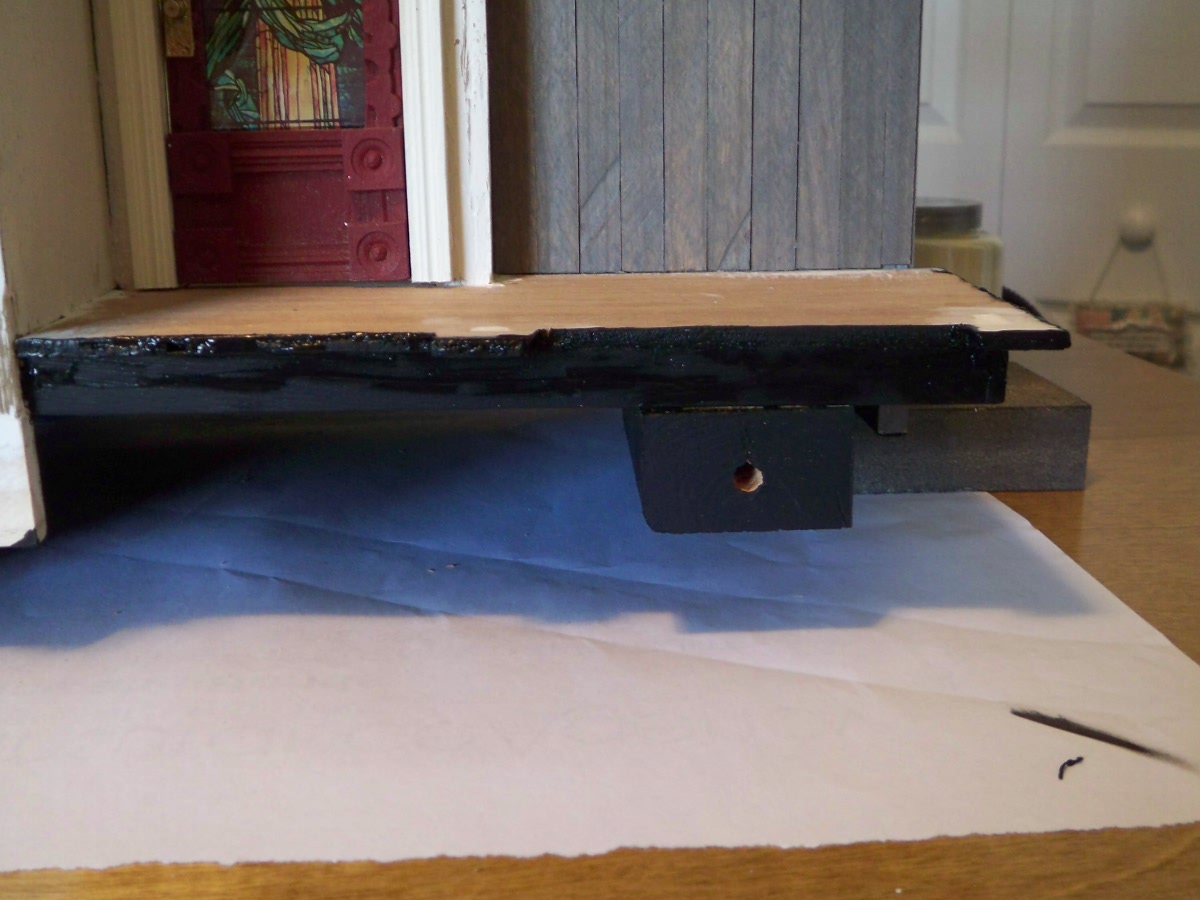 Then I primed the floor and cut a pattern for the scrapbook paper I was going to use.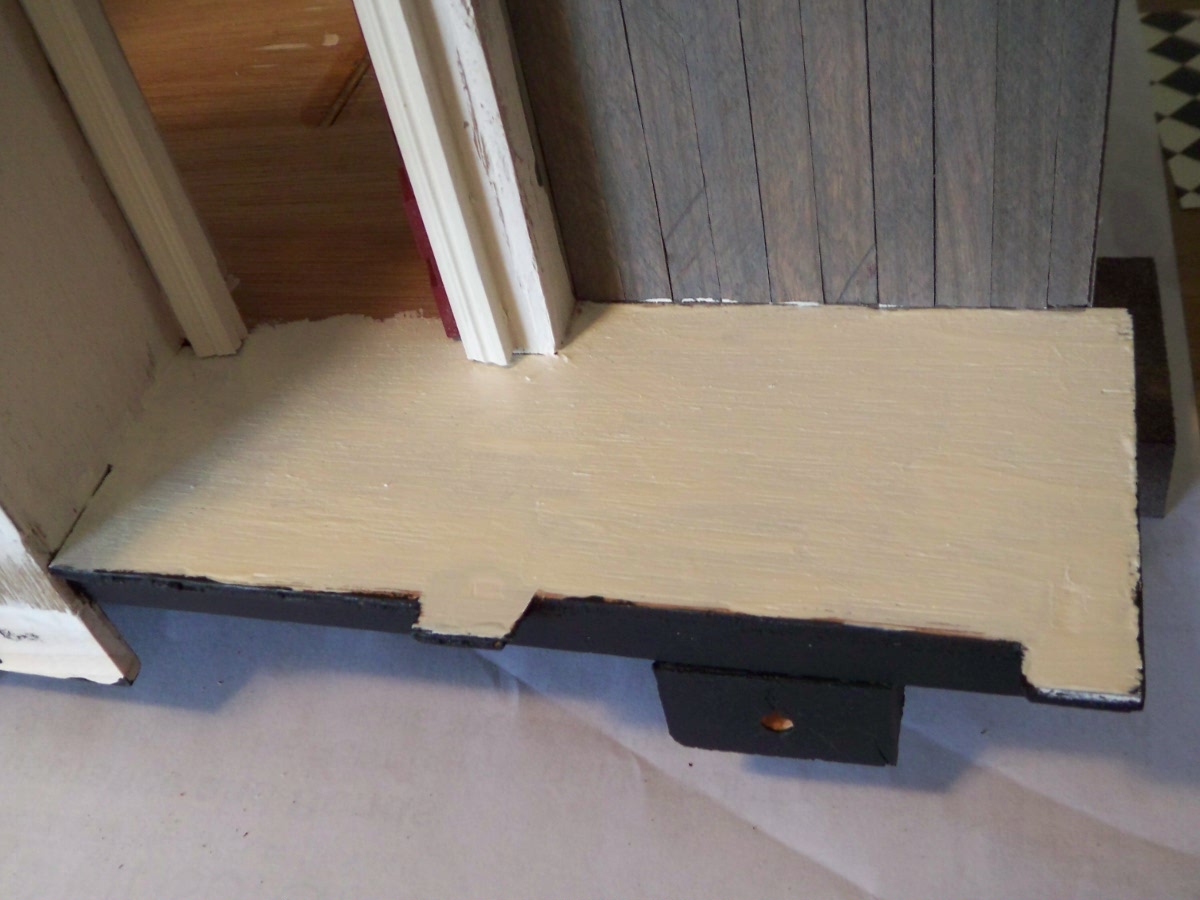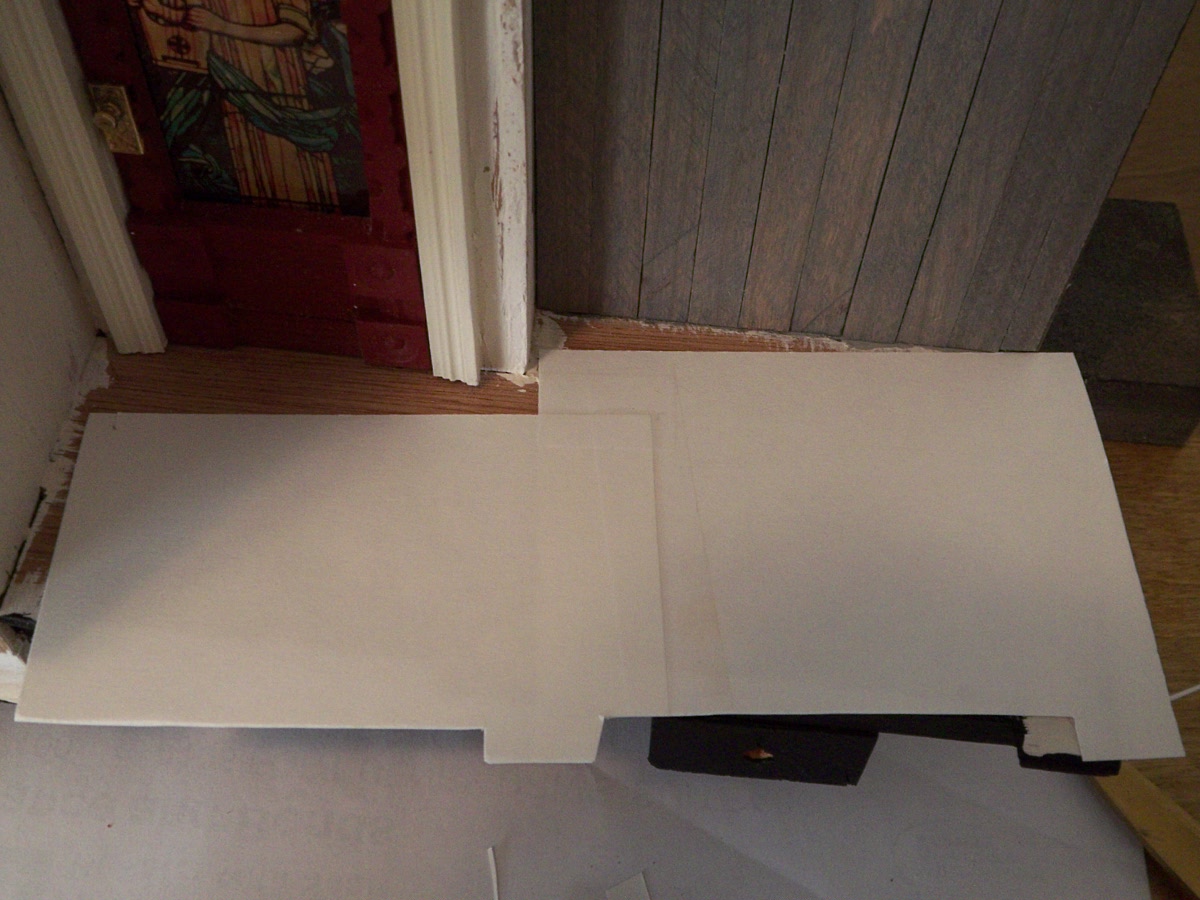 I probably wouldn't have made a pattern first but I only have one sheet of this and the rest of it has to be enough for one of the rooms inside. I saw this idea for a porch floor on Pinterest and really liked it, so here it is.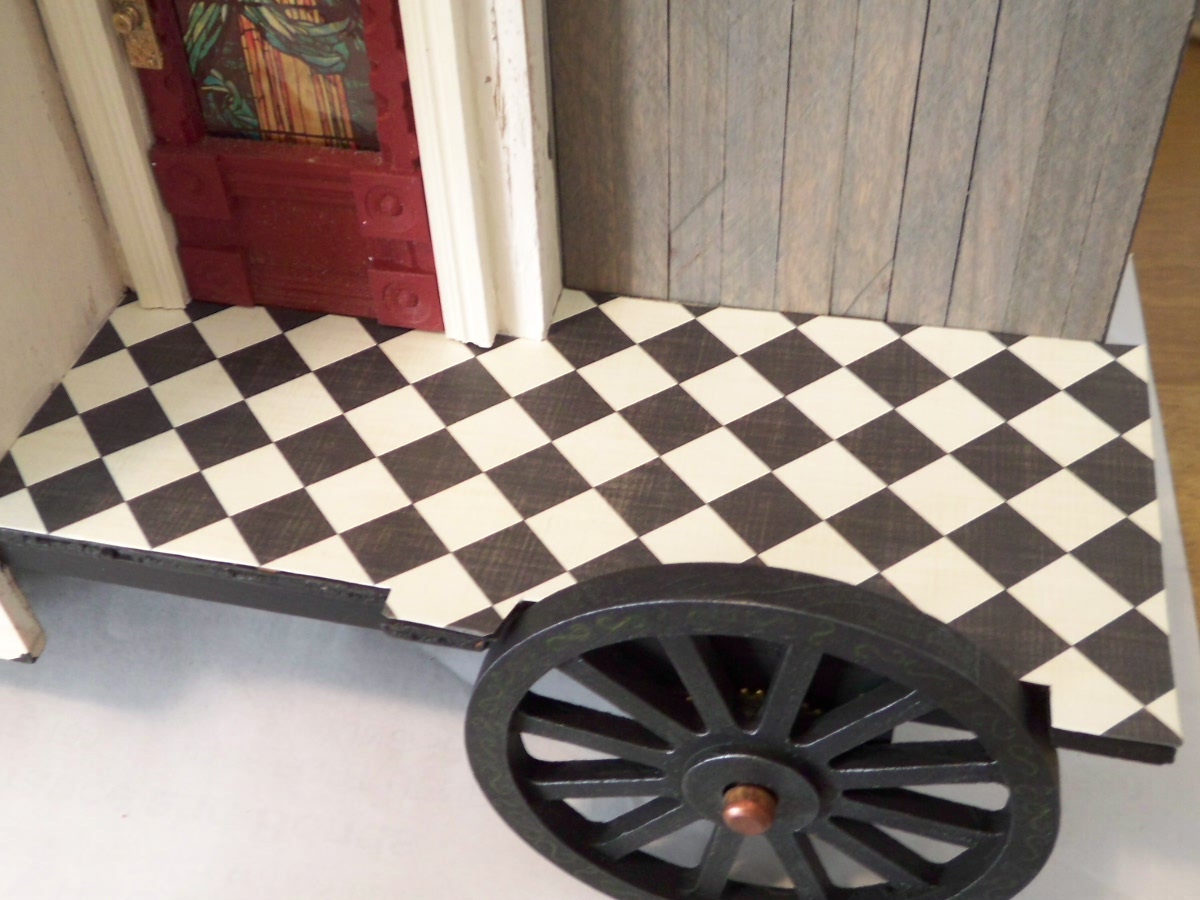 Not glued down yet as I need to dry brush the black edge and trim of the porch with Gunmetal Gray metallic but not today, time to put my feet up and chill. :) Have a great evening all!