Yes, I am one lucky miniaturist! My DH gifted me with some great scraps and I am making good use of them. Cut them in half lengthwise and think these are going to work perfect!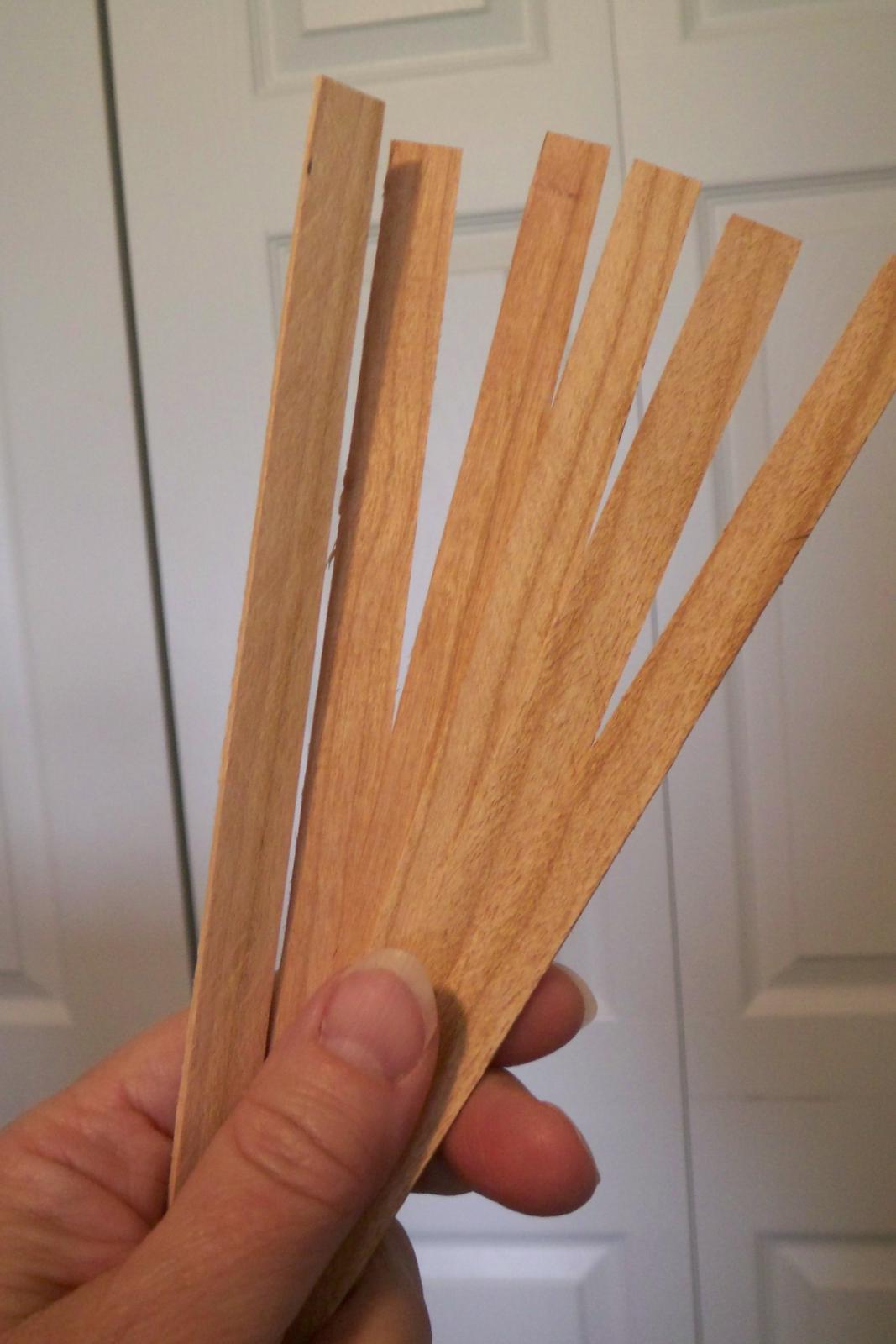 Also did some work on the scissor steps this weekend. So much time spent on a little stick! LOL! There had to be a hole in the center of each one that would fit a head pin so dug out my tiny hand drill and measured and drilled.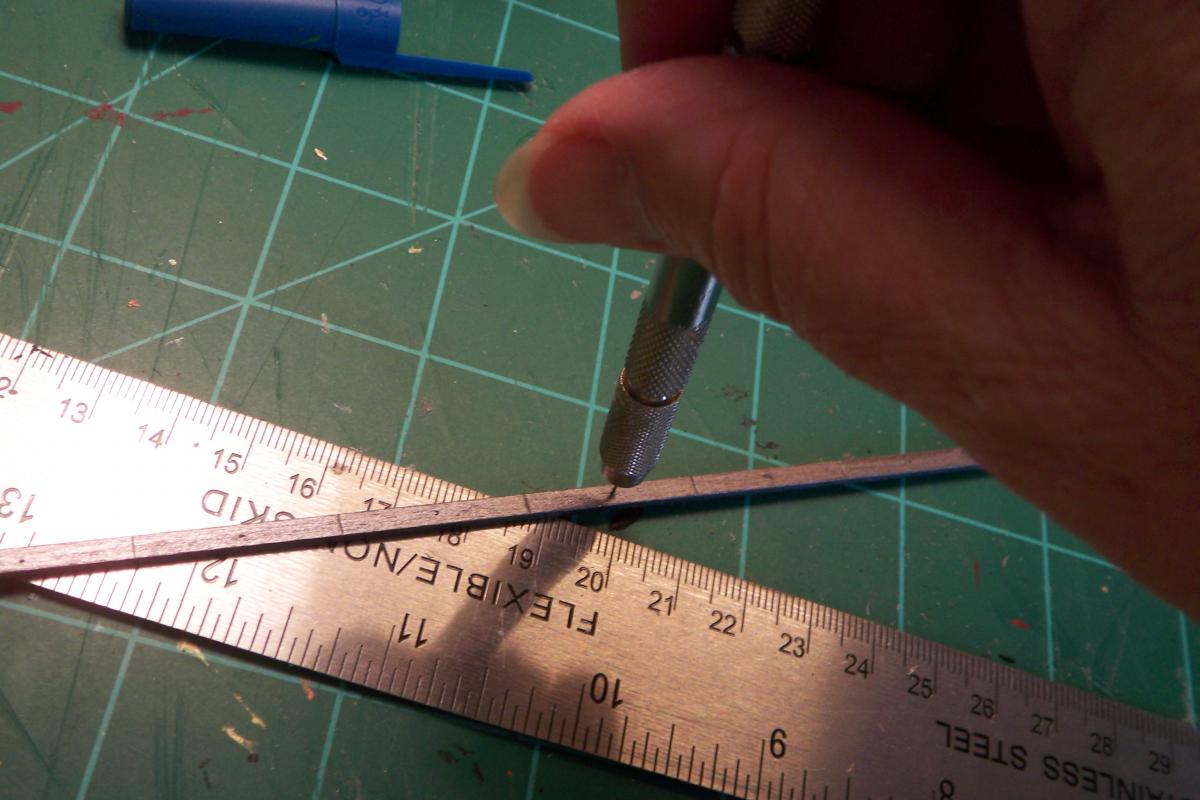 I started to put the pieces together when I realized I need to cut the pieces for the steps as they are connected to the sides....(the shoulder bone's connected to the arm bone....)And of course, I have nothing one inch wide so will have to go out to DH shop and dig around. I think a paint stick will work well and I know we have some of those somewhere. So I have a nice little pile of sticks with holes drilled in them! LOL!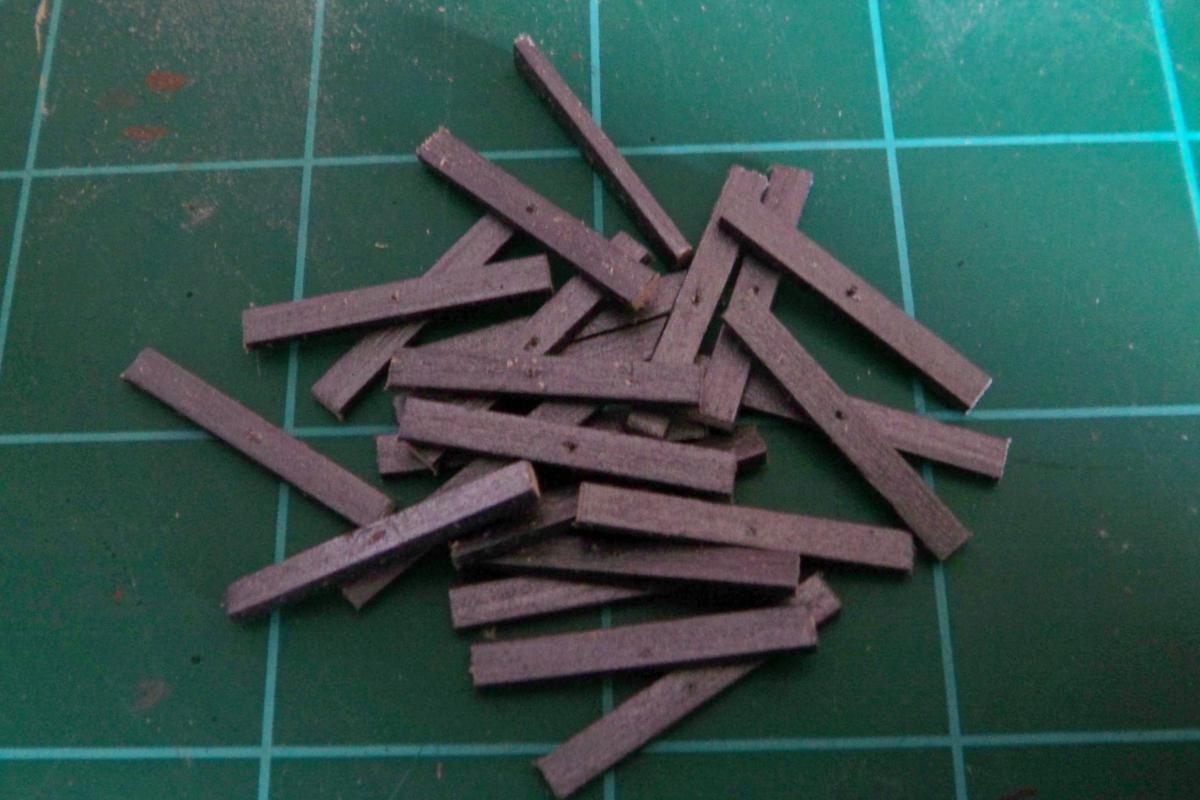 Since I haven't done that yet, worked on the large wheels some more. You know me, detail, detail, detail! Noticed that there was a faint design on the outer rim and also a gear behind the wheel...never miss an opportunity to glue a gear onto something! LOL! I used a high tech method for the design on the rim...a yellow colored pencil. ;)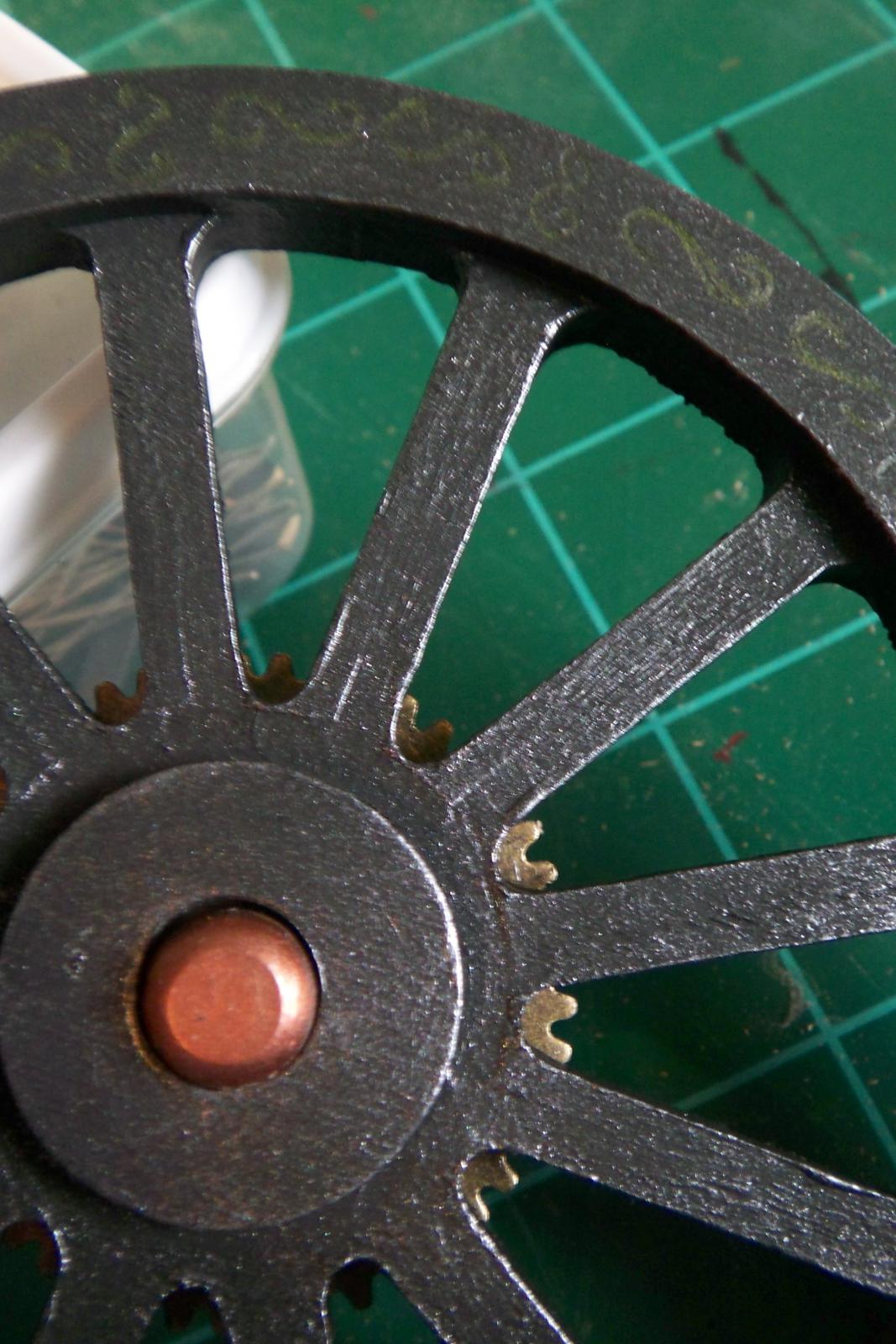 Unfortunately today's projects include finally doing something with those bananas! Banana bread, here we come! The Captain approves: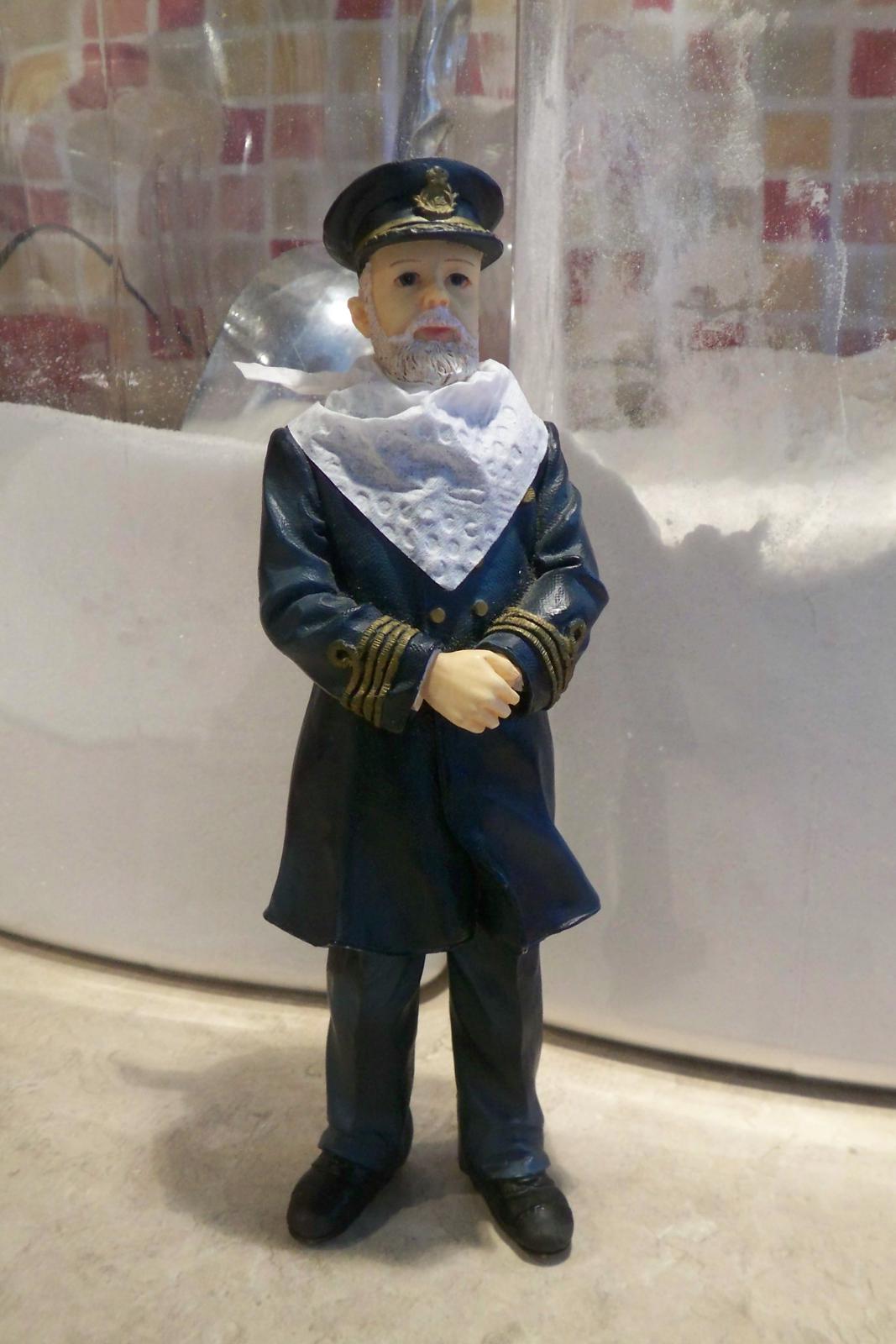 Just got a call from my SIL saying "Why don't you just put the bananas in the freezer and make the banana bread on a cooler day?" That's all I needed! The bananas are in the freezer! The Captain is going off for a good pout.