It's a beautiful day in the neighborhood......summer day out there, but I have to stay off my knee a little longer. But that's okay, now I can sit here and talk to you! :) I did find something out about myself yesterday, don't try to paint detail when your knee is hurting! When I looked at a close-up of a picture I took, noticed my lines were jiggedy so gave it up for the day. But I do have some pics of my progress, don't look too close, I'll fix the jiggedys later! LOL!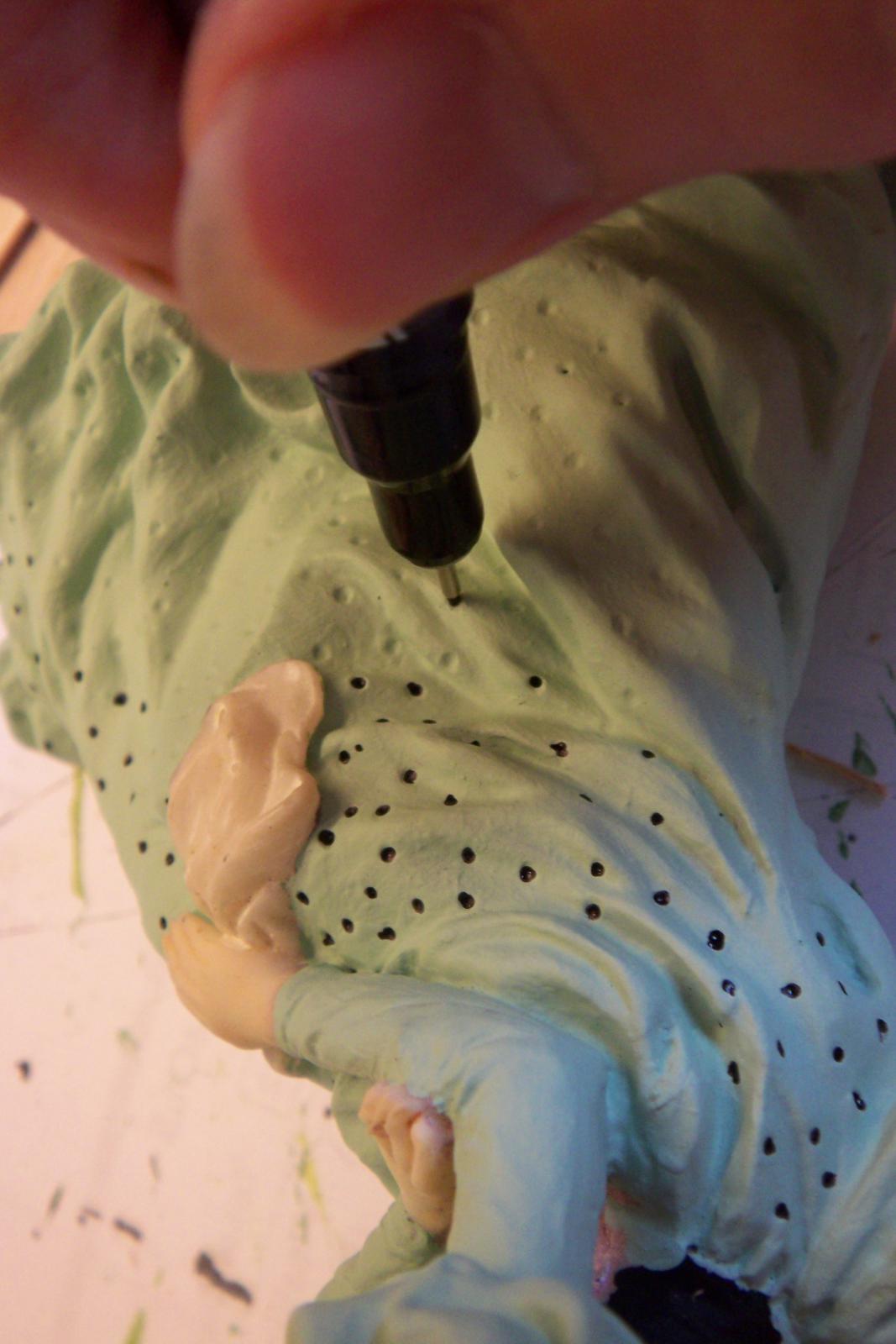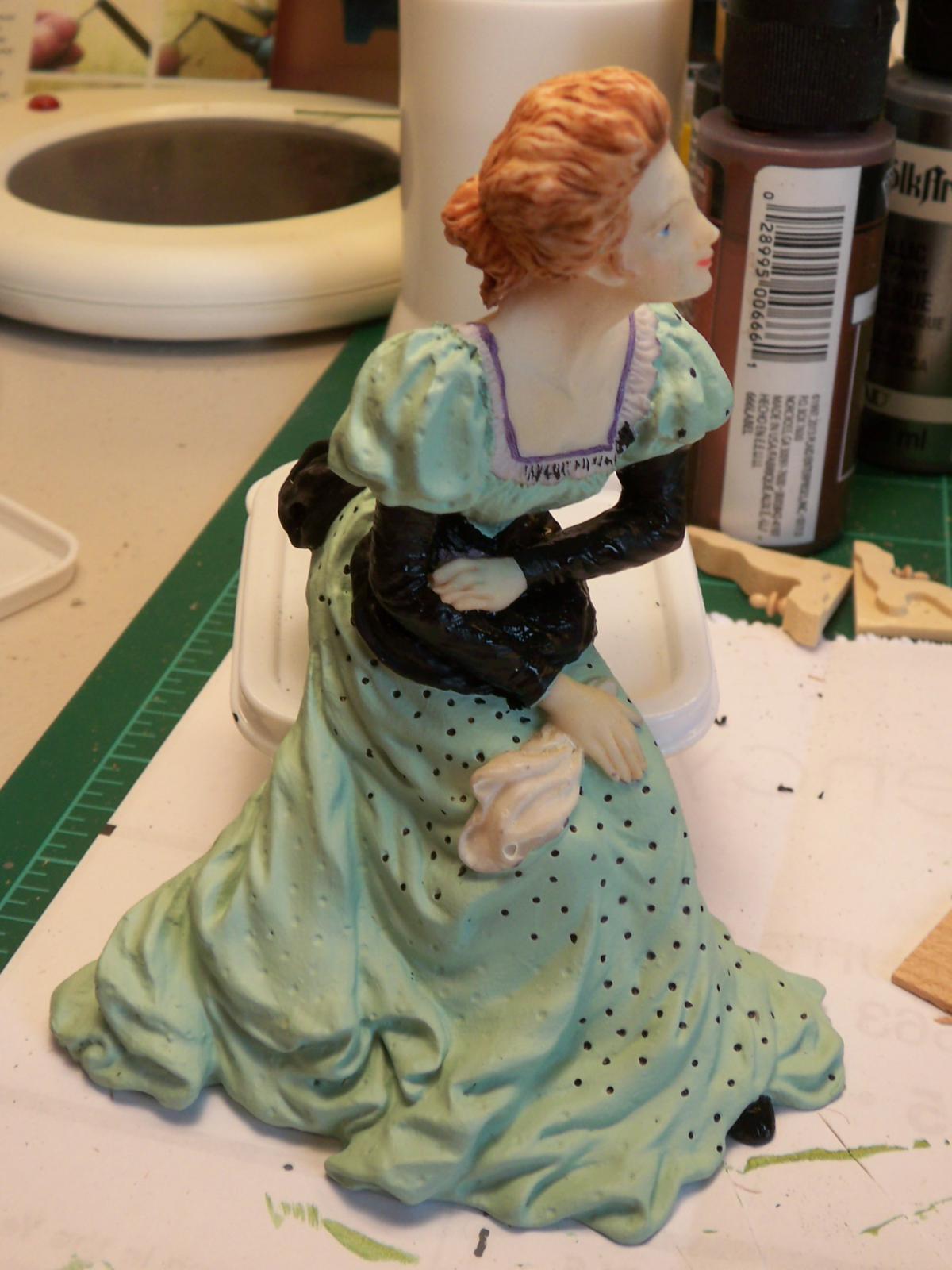 Since I wasn't very good at standing up to cut siding pieces, picked out another little project to deal with instead. When I built the steam-powered shutters on the front bay, I designed a power source for them that was originally going to sit on the ground.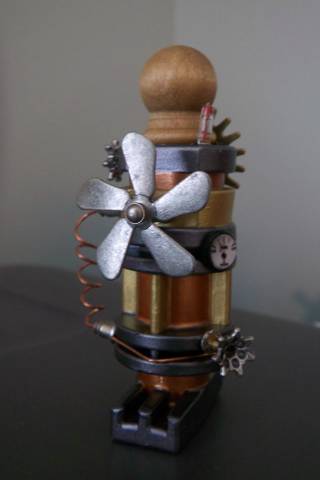 Now that the Summerhouse is mobile, I had to figure out something else. The back of the base had to be cut flush so I could mount it to the house. Well of course in the process I knocked most of the sticky outie things off so had to re-glue most of it together and add more bits. I used E6000 to re-glue this time instead of 527, will see if that holds a little better. So here is how it will be mounted on the house: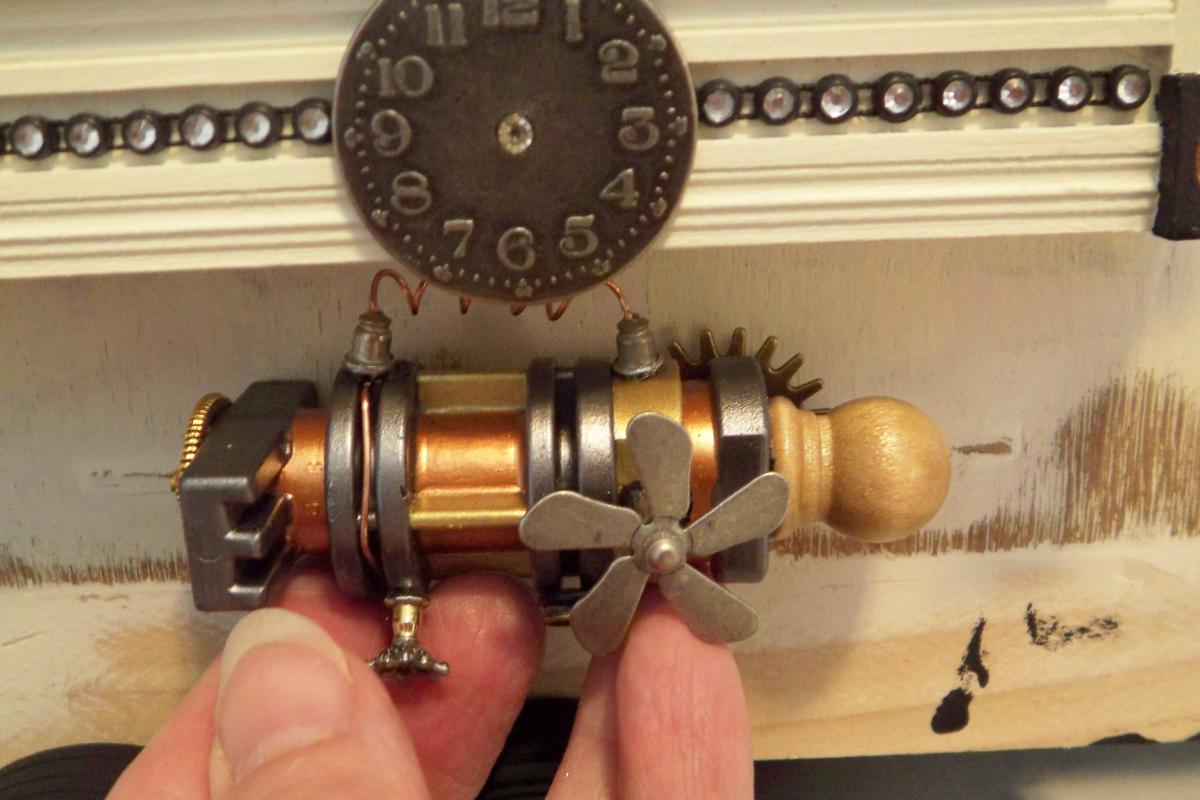 Now if I can keep people from walking into the fan blades, it'll all be good! ;) Have a great day all!