The back of the tower has been sitting there bare for awhile now so I decided to add that little piece of brick paper to make it complete. That way I can also glue on the remaining corner trim for the tower.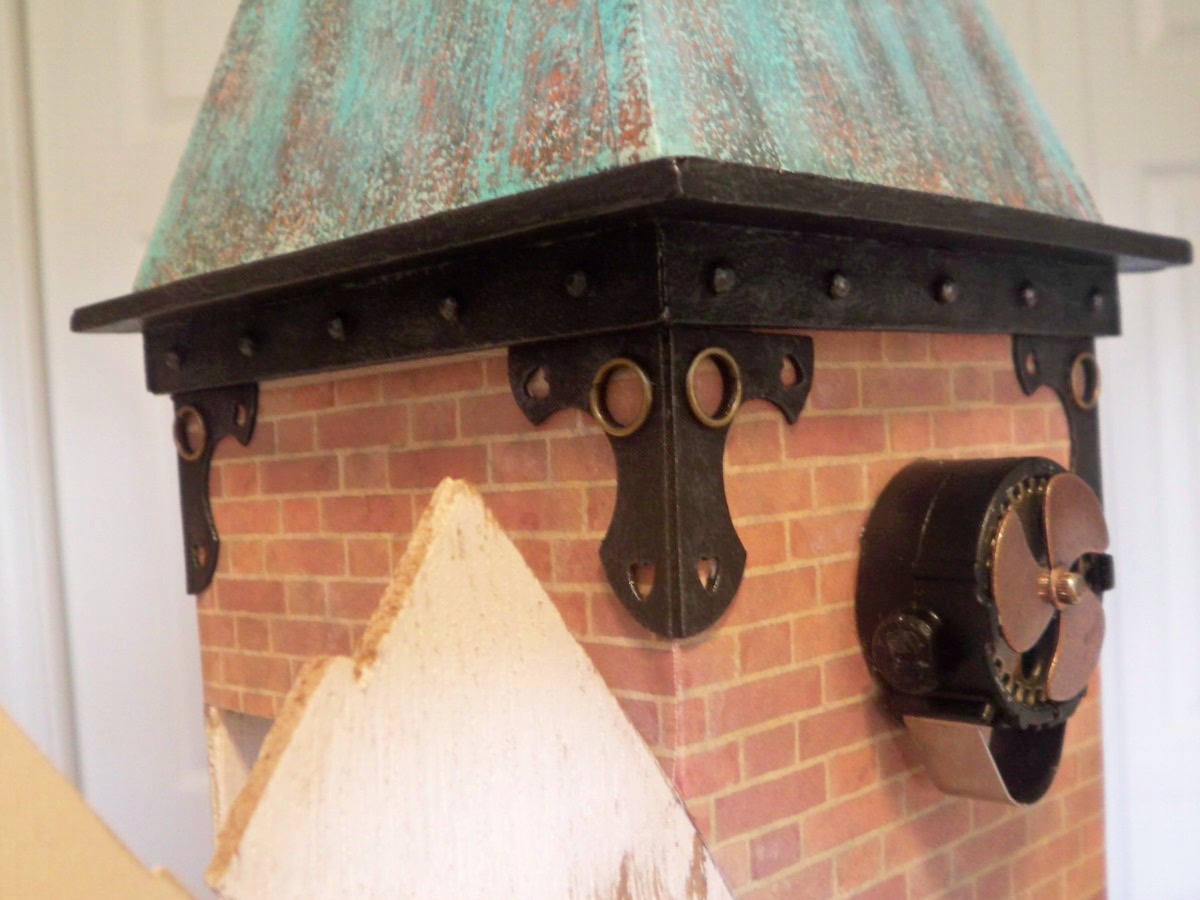 With a bit of work, I transformed the white cardboard trim pieces that came with the kit to something fit for a steampunk house! I was standing there admiring my work while the Captain was looking at pictures of the Neverwas Haul online. His first words were, "Heyyy, there's an observatory in there!" Hmmm, hadn't really thought about that at the beginning as it was going to be a cute little Victorian house.....I told him he would have to give up the bathroom to have an observatory and he thought about that for a few minutes. He decided that he'd better keep the bathroom as Rose really loves the Jacuzzi tub. Knowing that he likes to stargaze, I suggested a telescope instead. He liked that idea so after hunting around in my metal and wood pieces, I came up with this: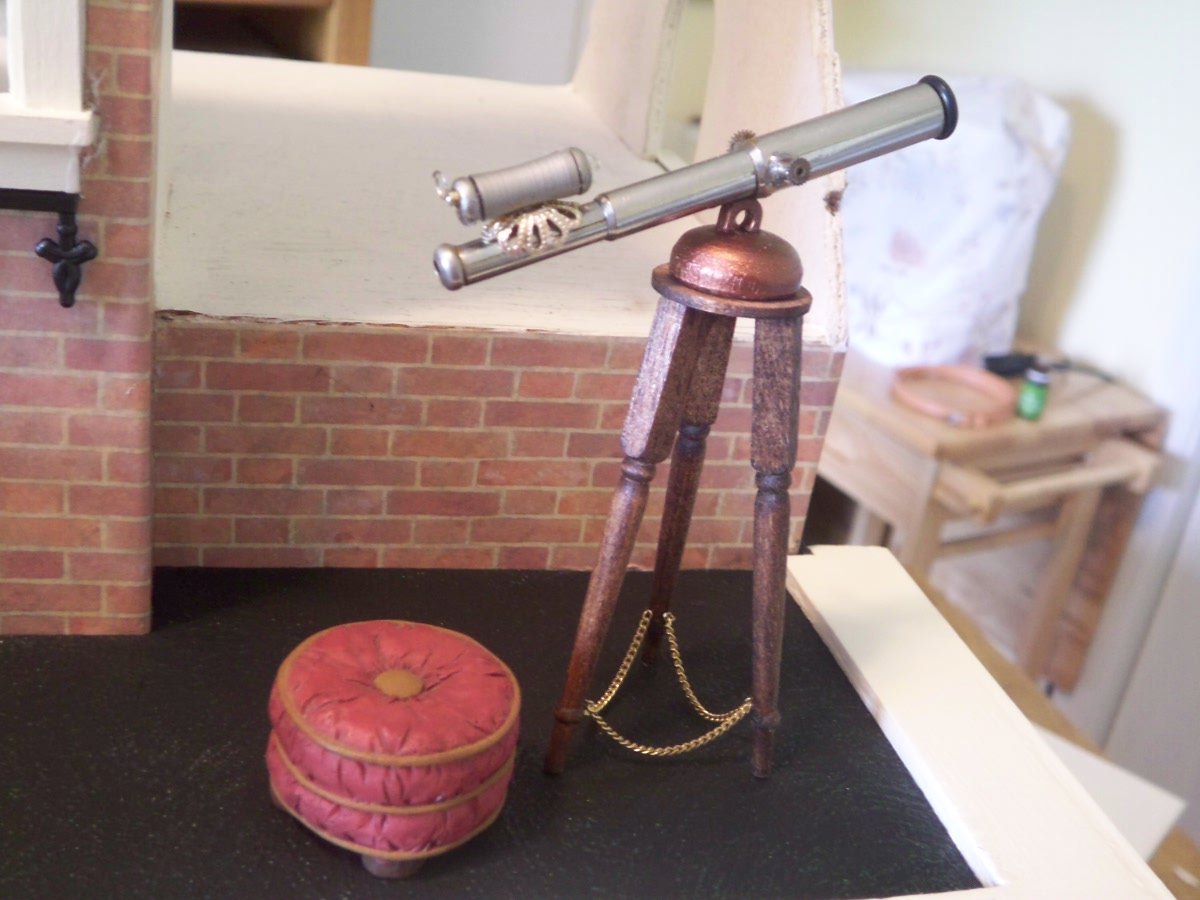 I found a cute little resin tuffet in my stash and now you can sit for hours looking at the stars.
Whenever a cartoon character looks through a telescope or binoculars, they show huge eyeballs on the other end...I'm sorry, but I just couldn't resist! LOL!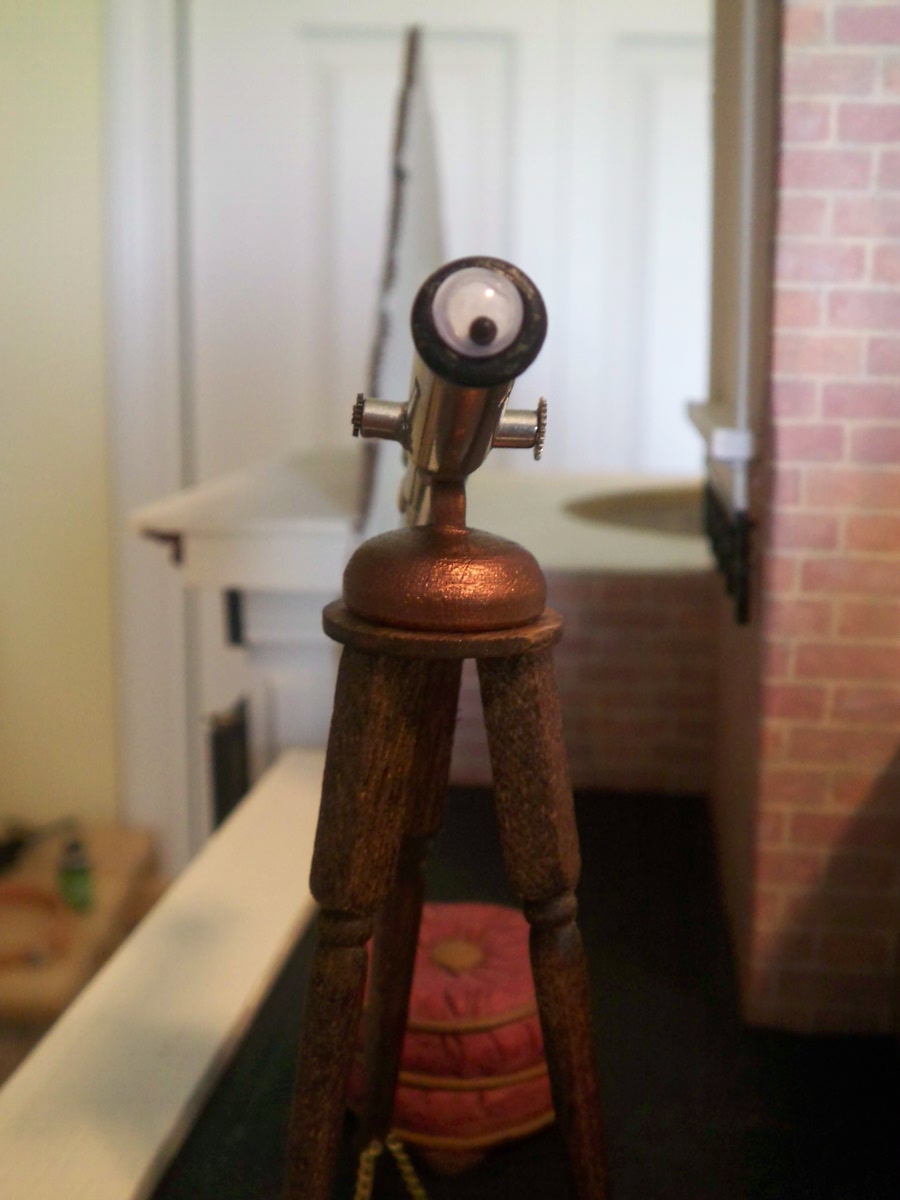 Hope I made you smile today. Have a great day all!