I woke up ready to take on adding the new step to the scissor stairs! This should be simple, I thought. Just pull off the seed beads and take out the pins.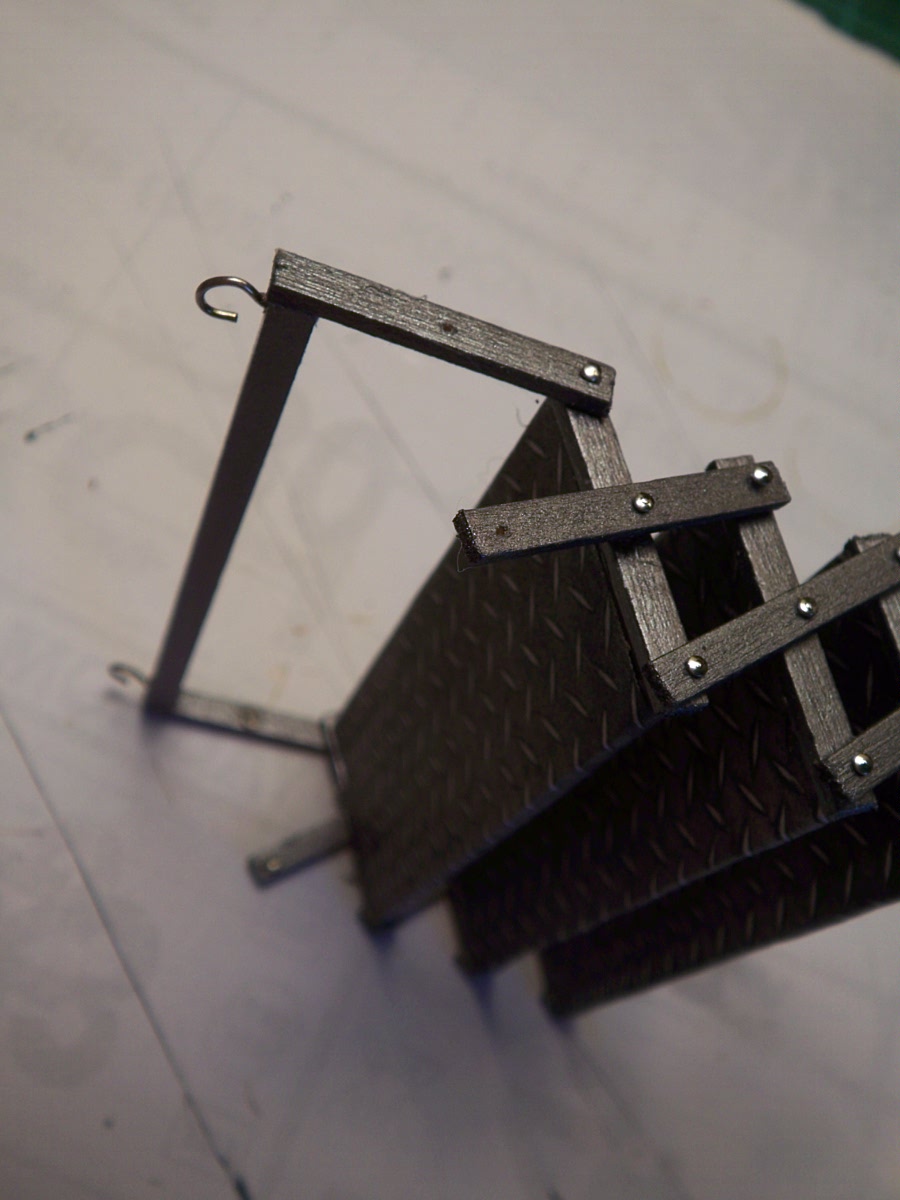 I found one last piece of the paint stick I used for the other steps so cut a new step and drilled holes in the ends.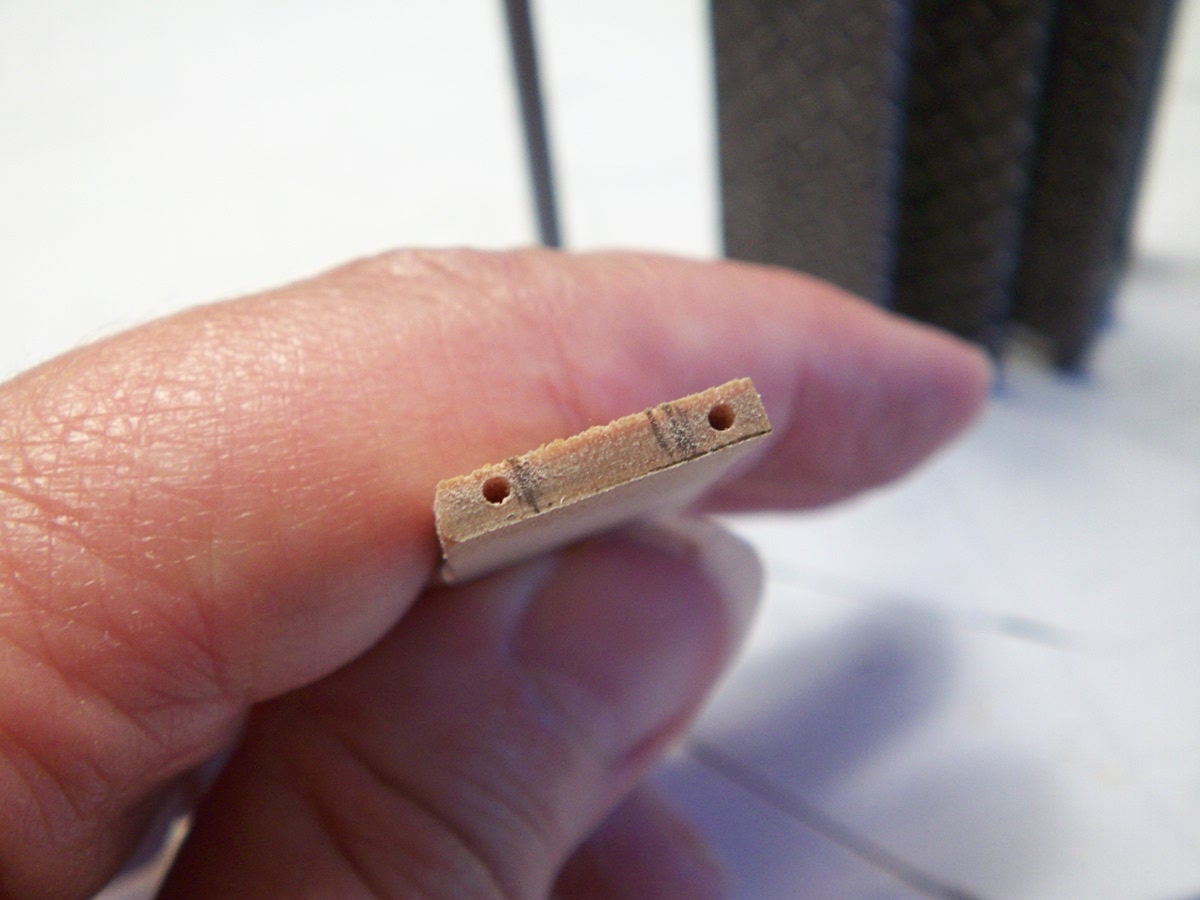 Thankfully, I had saved my work on the diamond plate in Microsoft Word so went back and printed it out again. I sealed it like I did the other pieces and made sure to wear a glove this time! LOL!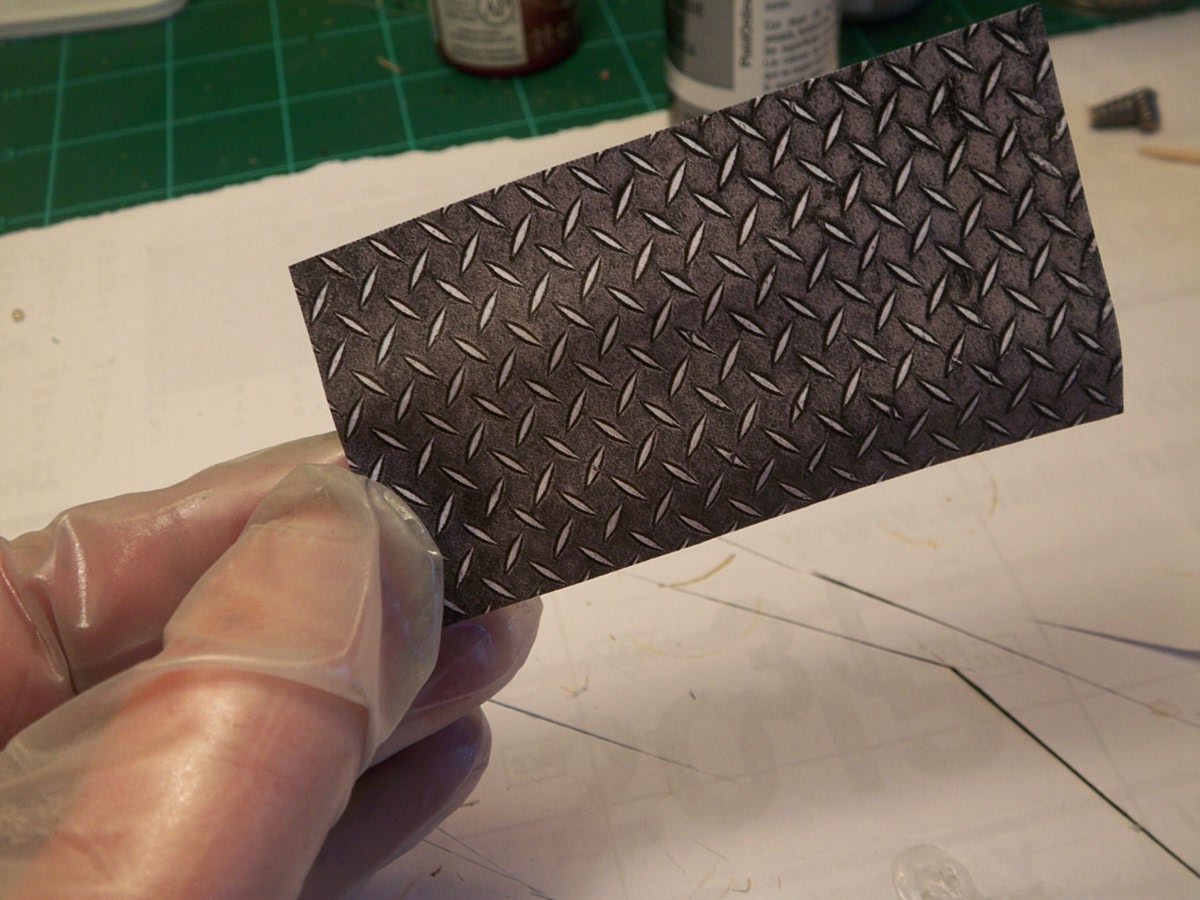 Once the diamond plate was glued onto the step, I thought "This is going alot smoother than I thought it would..." Little did I know.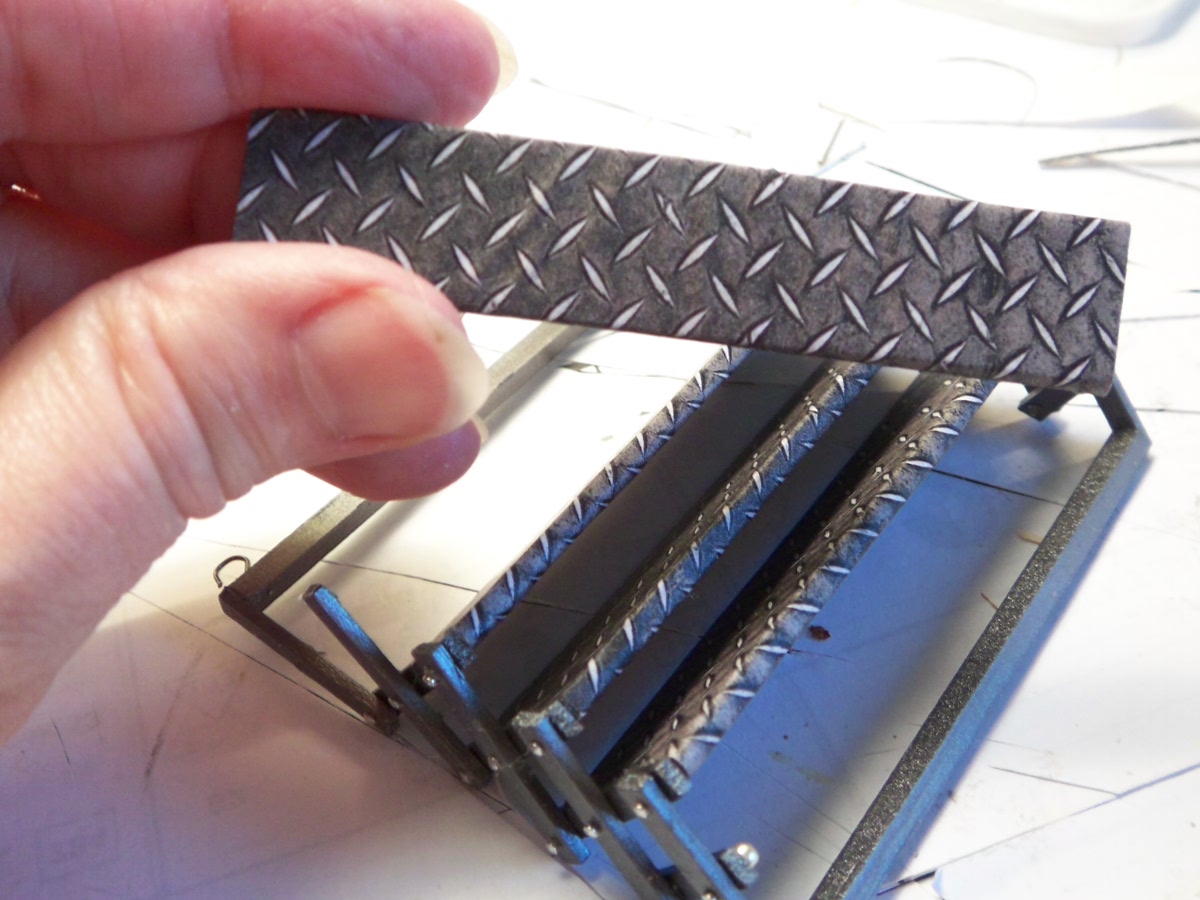 I had forgotten that pinning the step in place was the trickiest part. I even resorted to using my hammer with less than perfect results.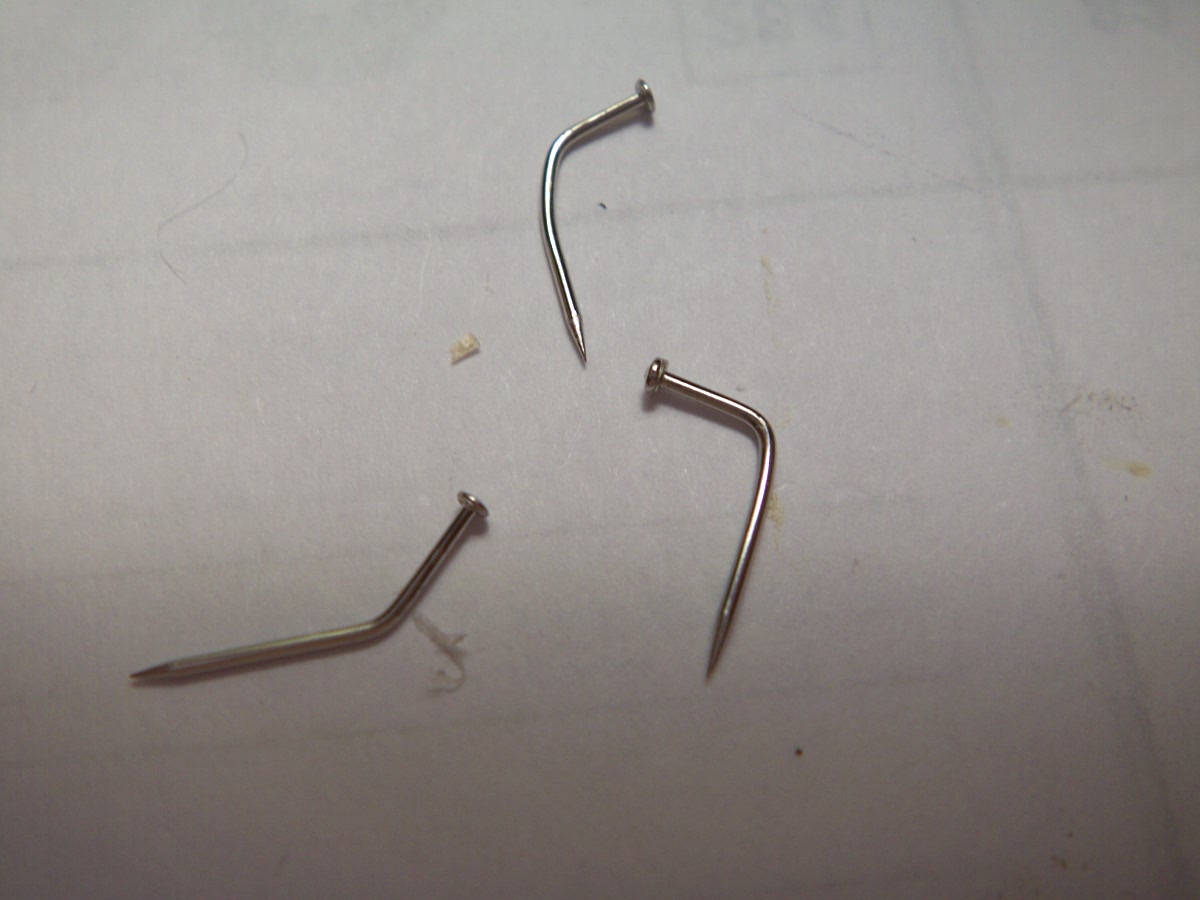 Finally, after calling this piece of you know what some colorful names, I got it put together! Only to turn and see my glue bottle, without the cap of course, tipped over and spilled onto my wood siding!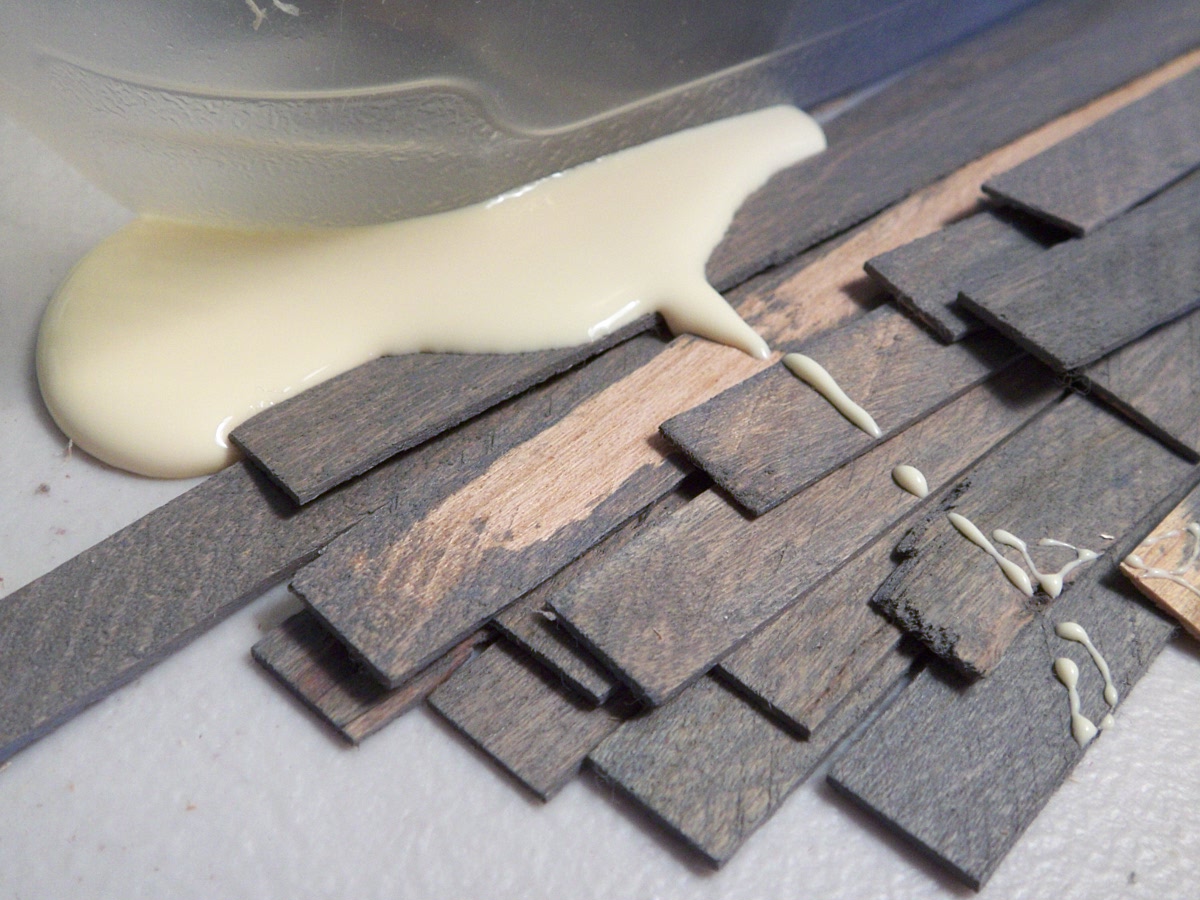 Thankfully, I had put the hammer away as I wanted to pound the steps into oblivion....Took a few deep breathes, well maybe alot of deep breathes, and rinsed off the siding pieces. Captain Happy Pants was right there with "Well, you know if you had put the siding on when I told you....." He's just lucky he still has his head. So here are the finished steps, I'm happy with how they came out but I think that's enough work on this project today! :)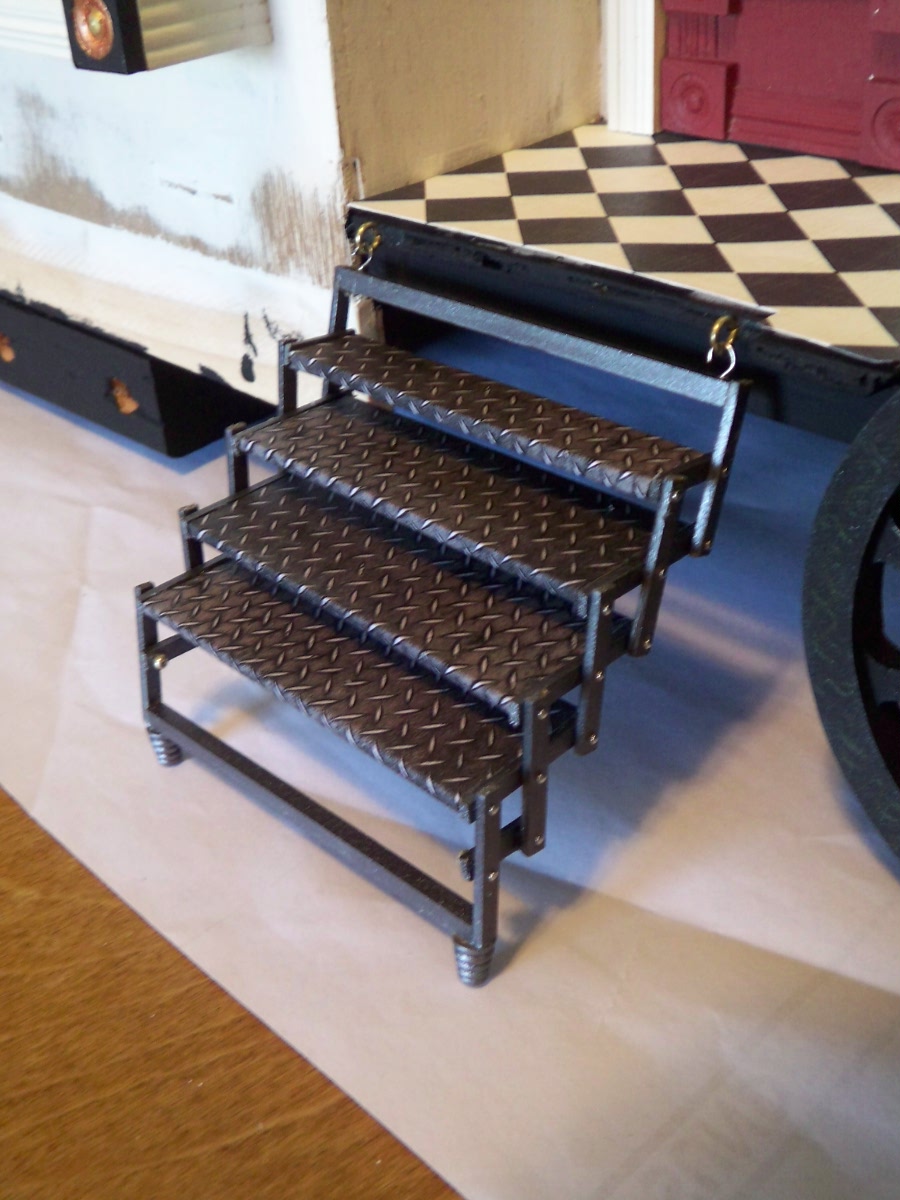 Have a great day all!+