After posting the current picture of the progress on the Steampunk Summerhouse, something was off.
I couldn't put my finger on it at first; but as I looked at it, I realized it needs to have the wood paneling continued onto the wall to the left of the front door. Good thing I didn't install real brick there! I checked in my junk box and I have just enough stained planks to do it too. That might have to wait as I need to make a WalMart run today. I might even have to run wood under the large bay too, but will see how everything looks before I go that far. I have the black side of the back door done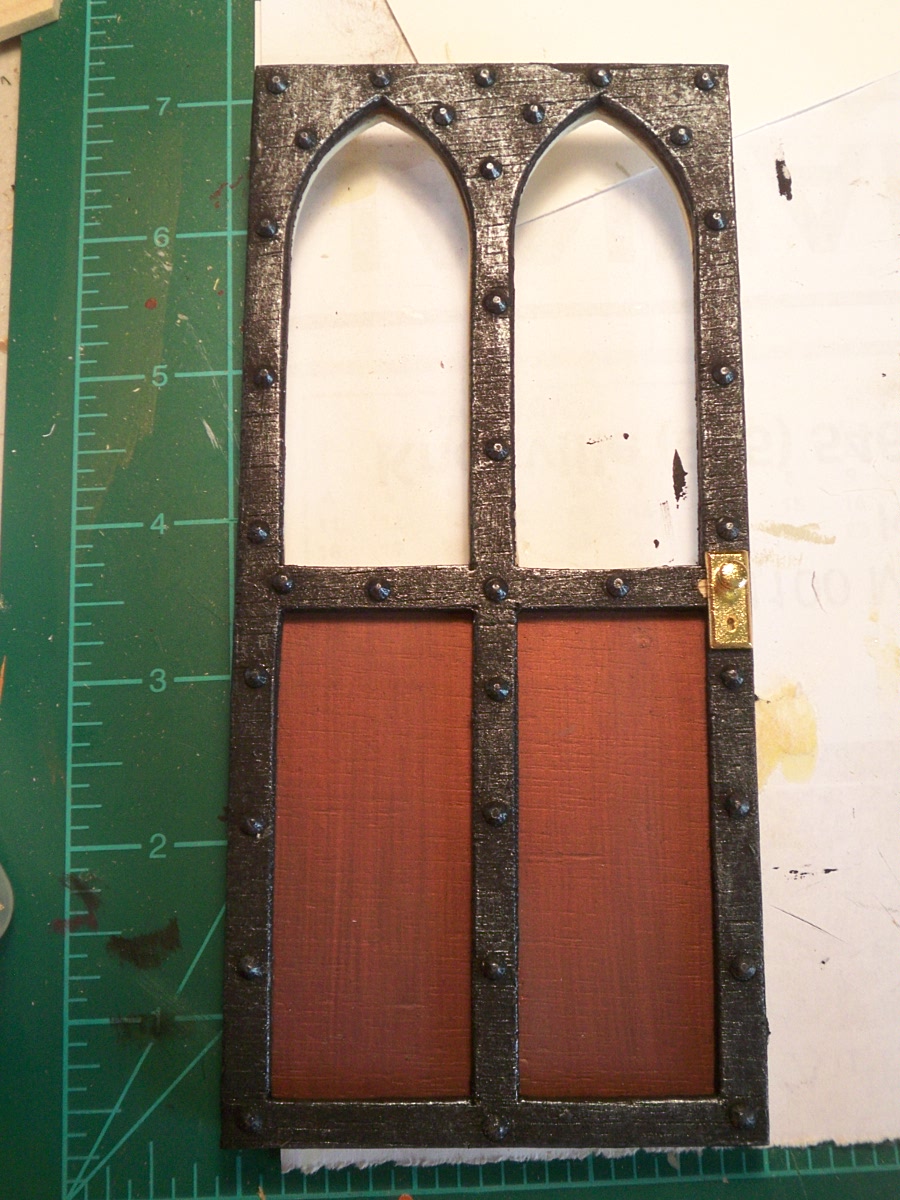 and Selkie suggested that I install some rivets on the inside green part of the door.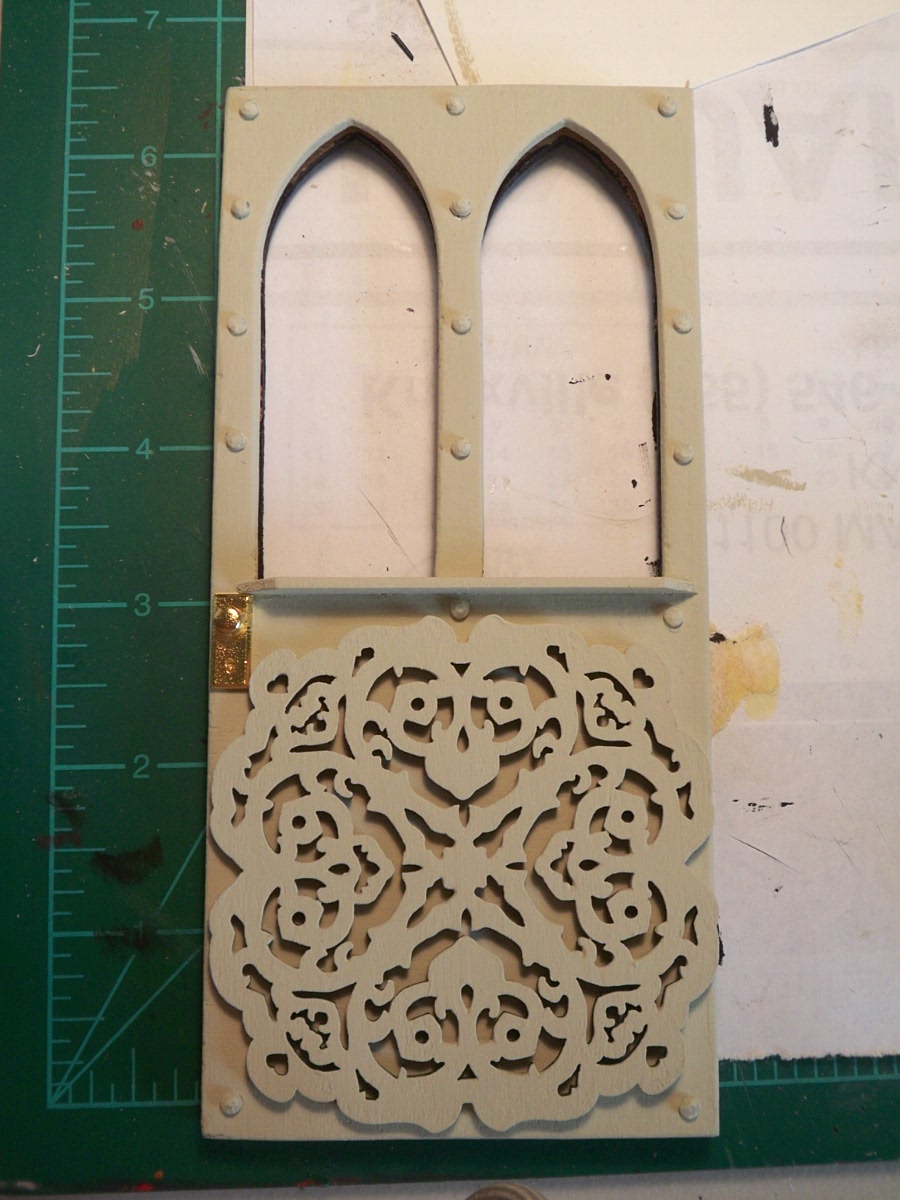 I was happily gluing on flat backed crystals and painting over them when I realized that I didn't allow any space for door knobs! Oopsie! So I had to pry a rivet off of each door to make room for the knobs I found in my stash. I cut some nice windows for the doors, but I think there needs to be screen for more air flow. Looks like I'll be spray painting more bridal veil material! The neighbors must wonder what I'm doing out there spray painting what appears to be nothing! LOL! Also pulled out the ship's bell I was working on as I got an Aha! moment. I realized that I have quite a few of these little bells because I use them on felt Christmas stockings for the grandchildren. So with one of those attached and a wooden support to make the structure a little more substantial, I can't wait to glue it on the Summerhouse somewhere!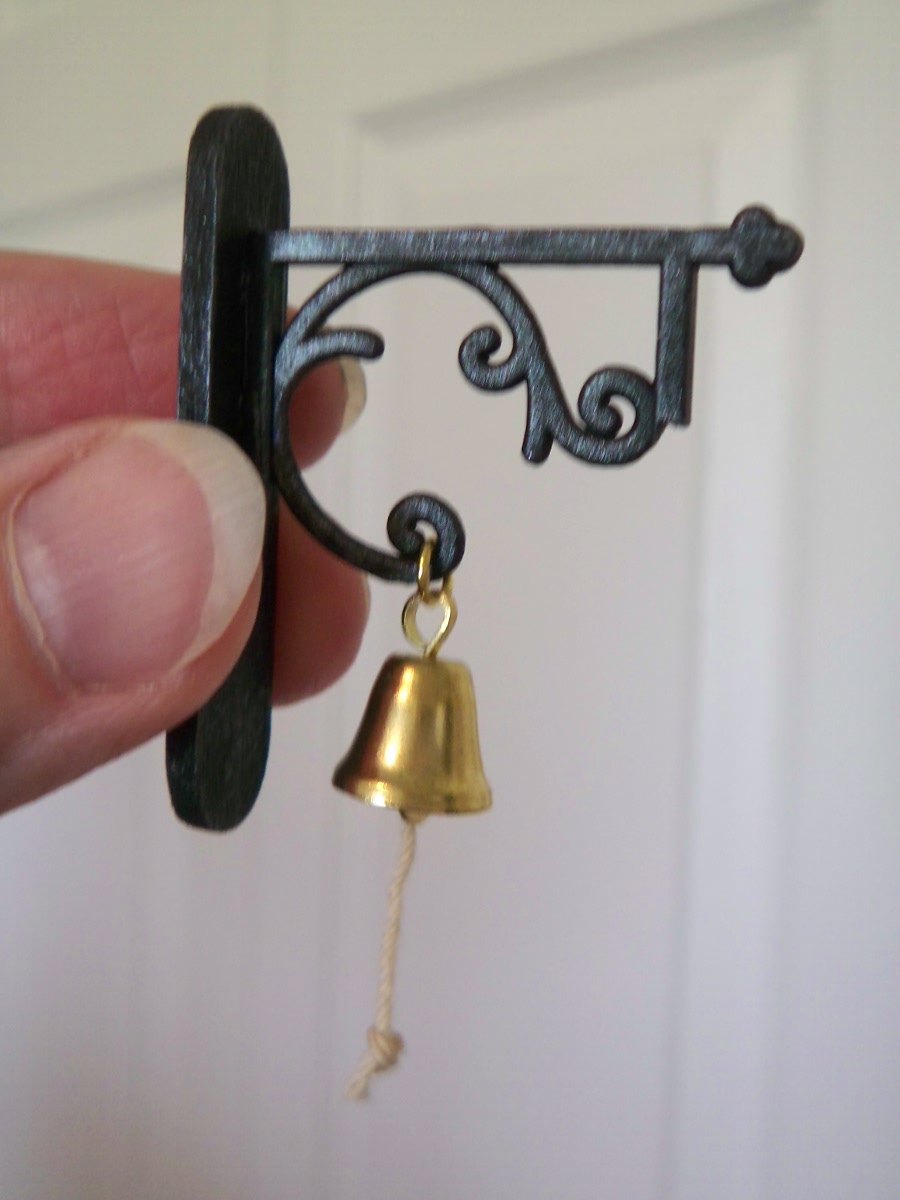 On yet another note, a catalog arrived yesterday from Victorian Trading and I found the perfect sign to hang above the Doozie of a Jacuzzi: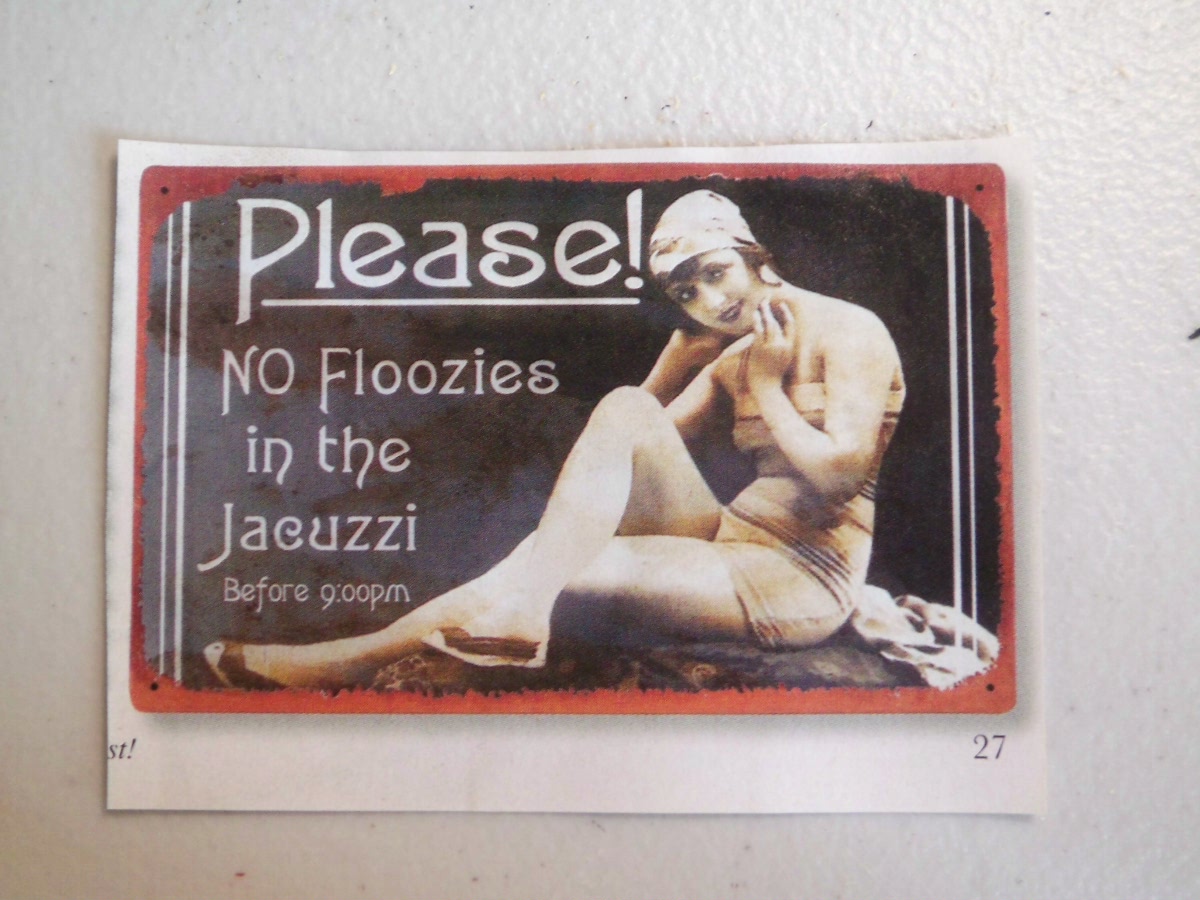 I know Rose will love it....have a great day all!