So, I've never wallpapered the outside of a dollhouse before but made some good progress yesterday. I traced around the graph paper window pattern onto cardstock first.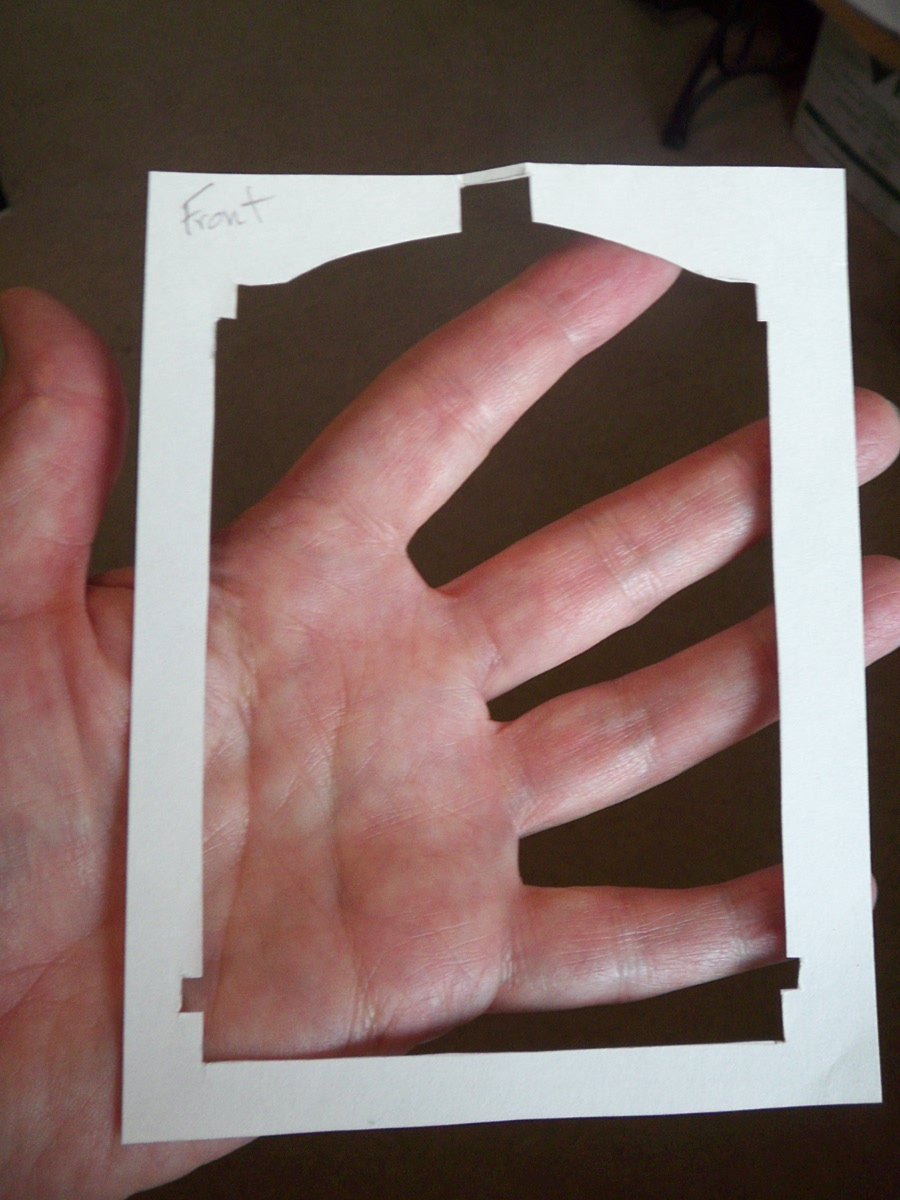 After a little trimming and adjusting, a pattern for the tower section was made. I measured down from the top and cut out the window section, then shaped the rest of the piece with alot of trimming and adjusting and a little more trimming etc..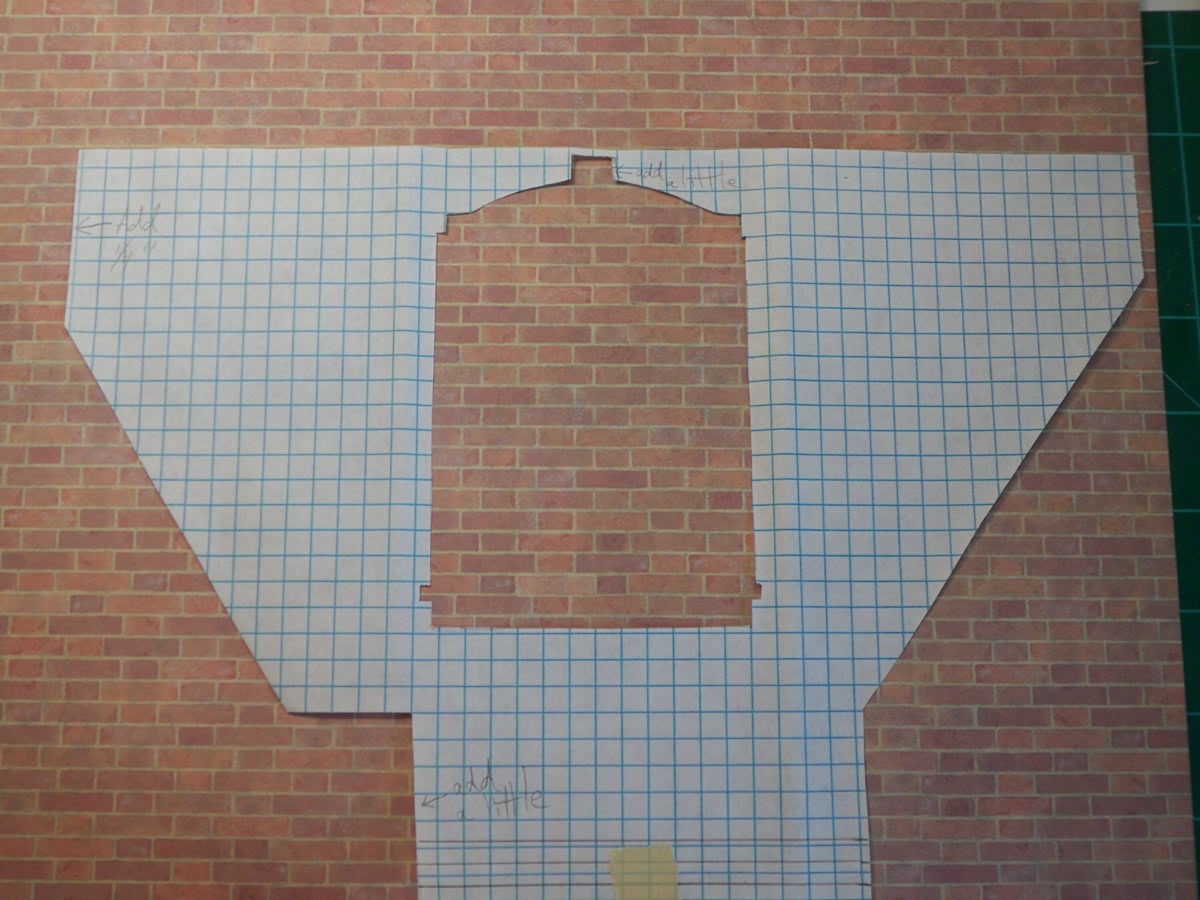 I was considering tracing this onto cardstock but got tired of cutting out that window over and over! LOL! So I carefully traced it onto the brick paper and just cut it a hair bigger all around so I could trim to fit.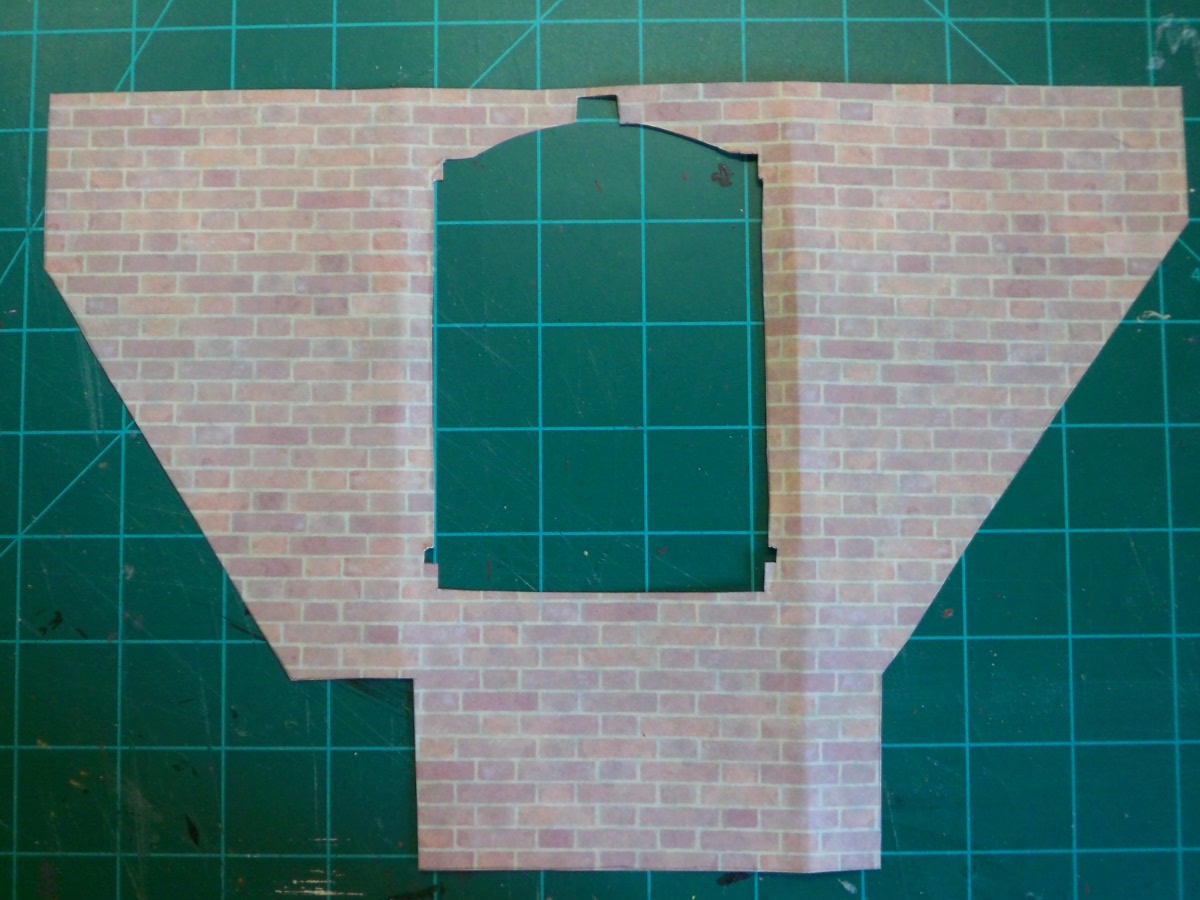 I was breaking a sweat working on this! LOL! Didn't know paper brick could be so exhausting! LOL! But the end result was worth it.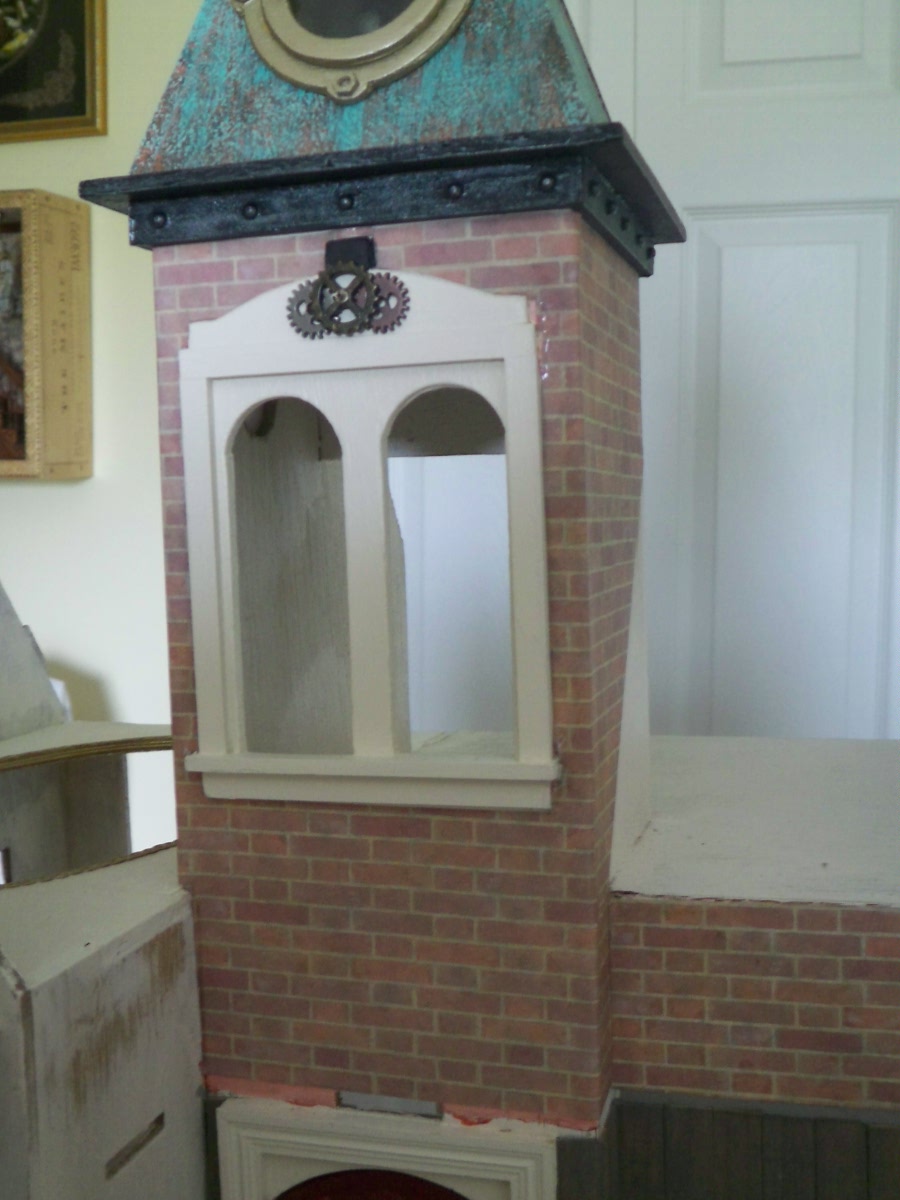 Just a little repair on that upper right corner and we'll be golden! So with the encouragement of my minion brickmasons, I added a few more pieces until I really had to stop and make dinner. I like how this is coming together.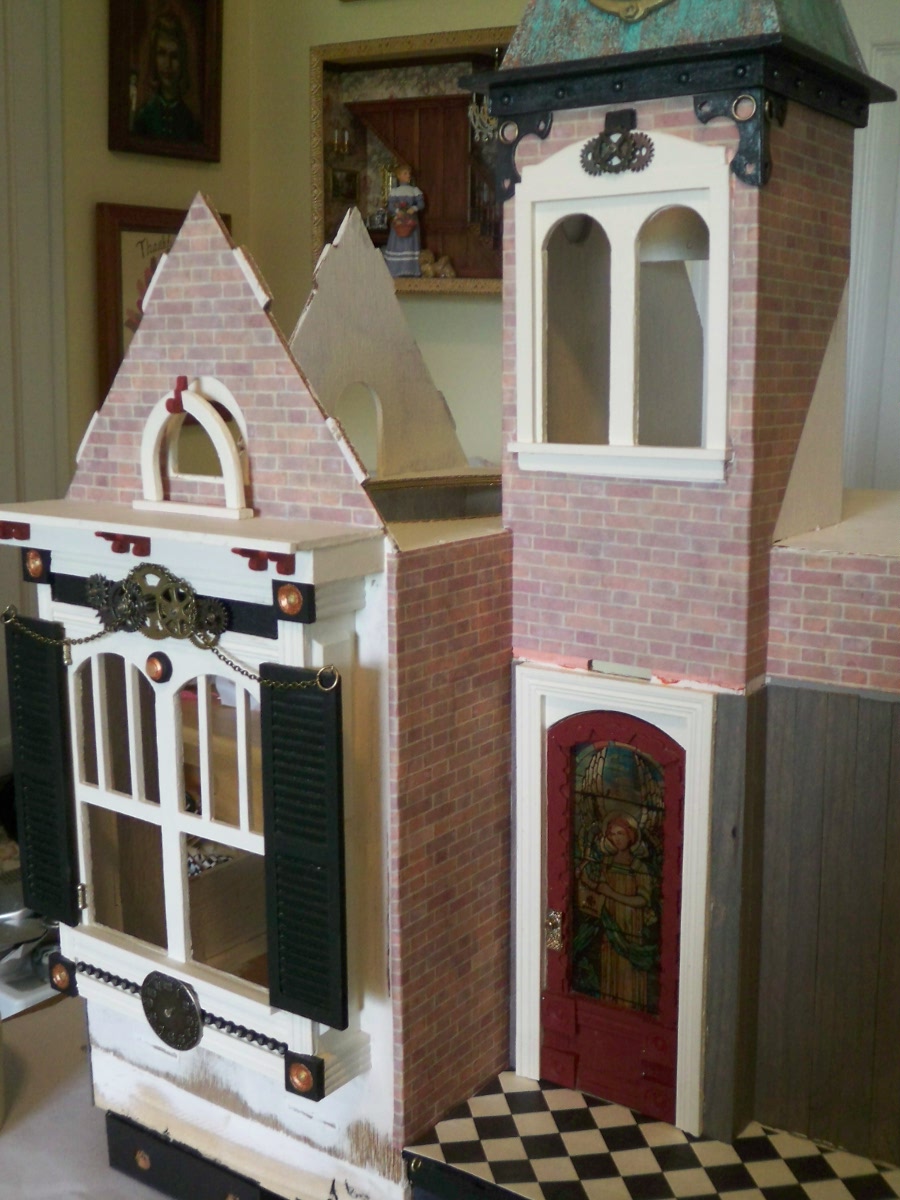 And even my inside corners match pretty well!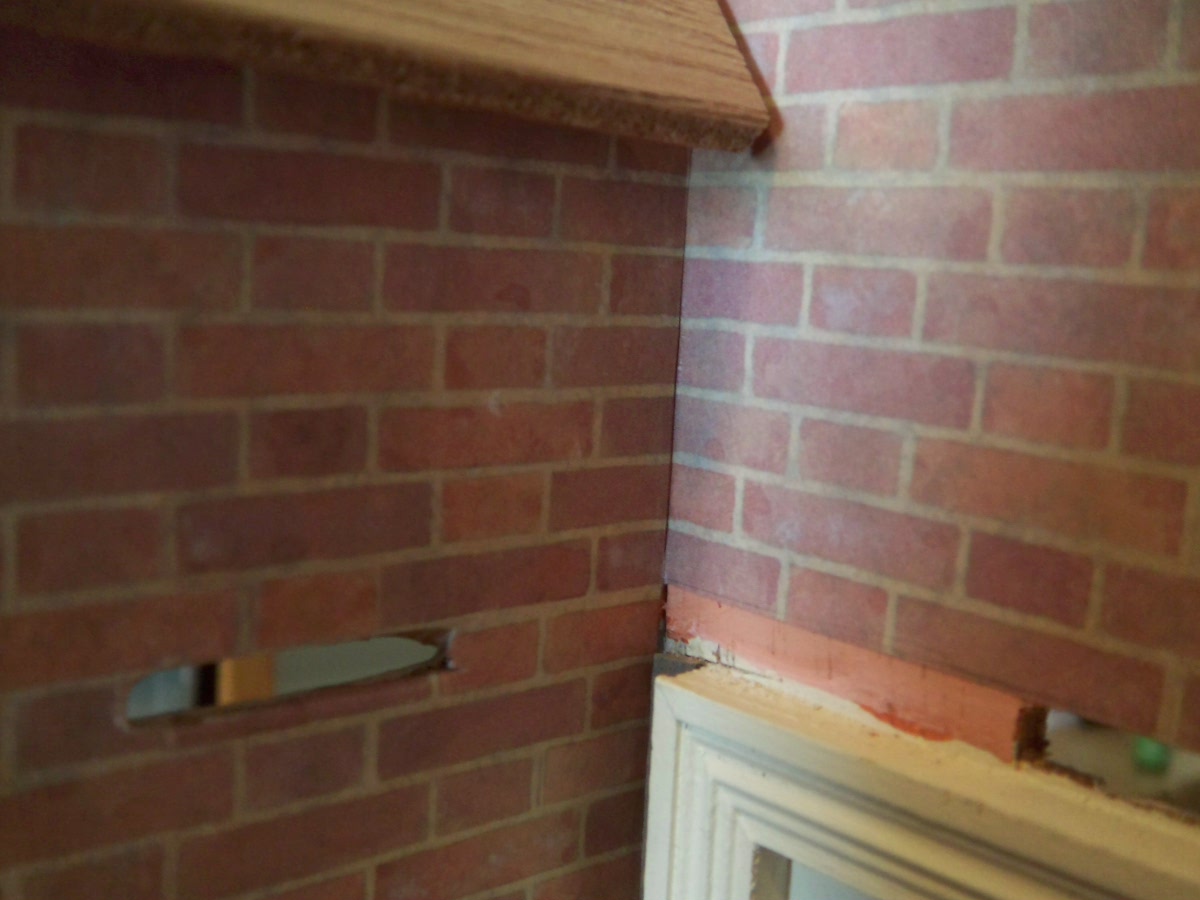 The front bay needs paper around it next, so on with the pattern making! Have a great day all!