Flooring? Siding?
Oh my, it's going to be a hot one here today! 80 degrees and only 10:30. Visited DH in his shop this morning and he was busy working on some shelves for someone. I ended up with a whole handful of trimmings: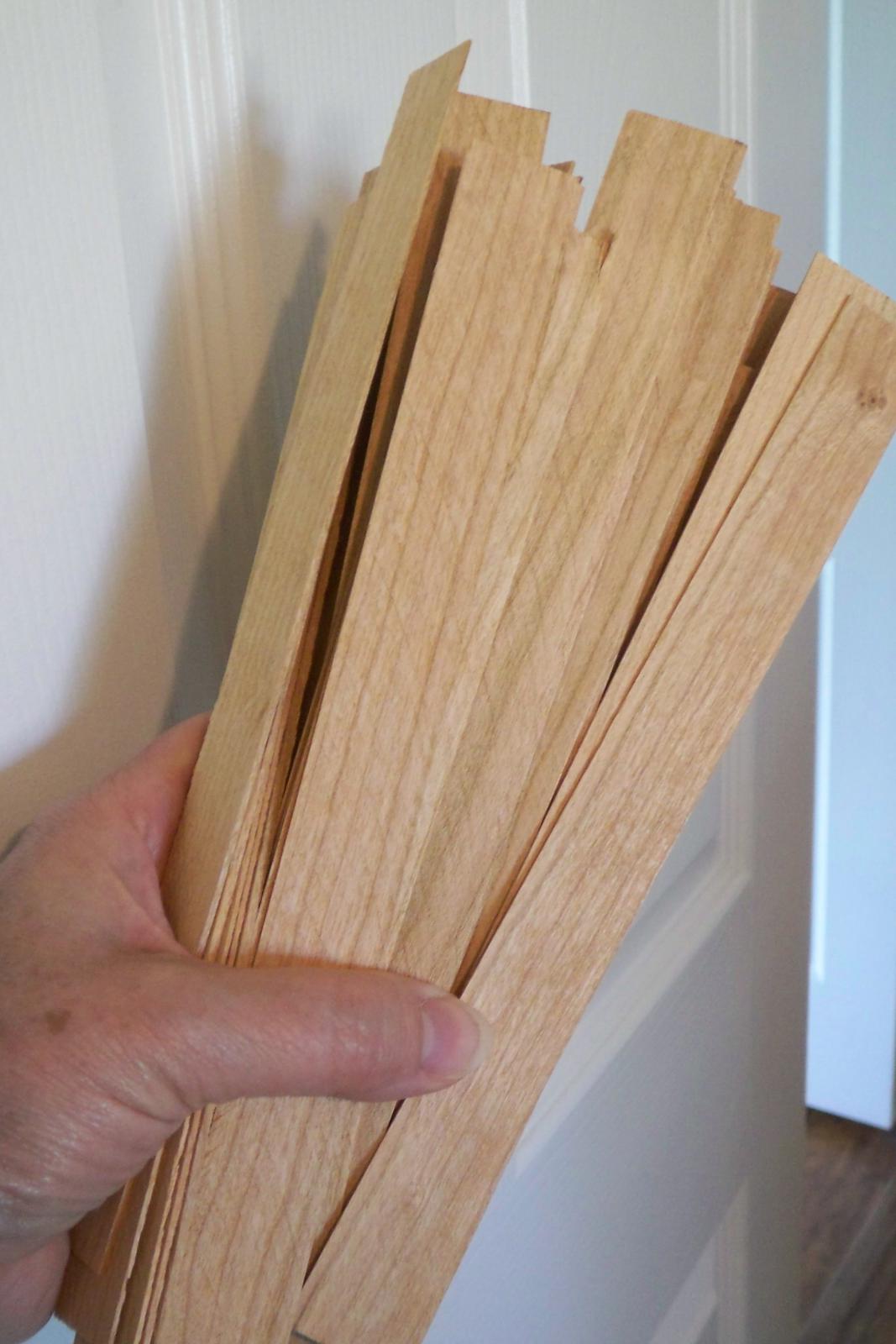 They're not all quite the same thickness, but I figure I could always sand them down after gluing. I was looking at pictures of the Neverwas Haul last night and noticed that part of it has wood siding and is banded in riveted metal...this new bit of cherry trimmings might work well for that. Will look through my little cans of stain for something I can use...DH has a few too that he doesn't mind if I borrow. I think I will cut them in half lengthwise, they're a little too wide looking on the house. Just tried them out, the pieces are long enough too! Yay!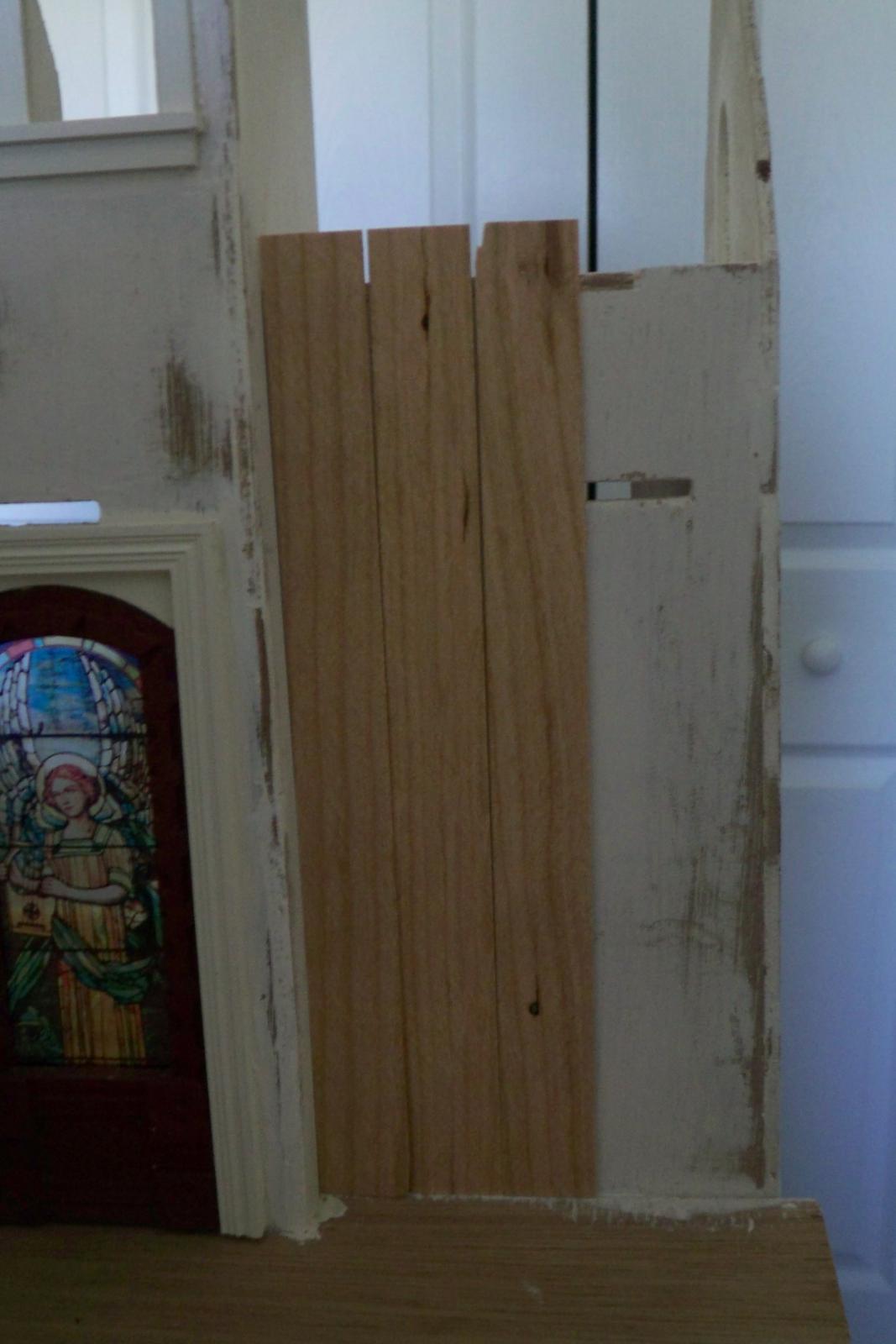 The Captain seemed pleased so I think we are good to go! He just found out that the Lovely Marilyn broke up with her boyfriend! He even started twirling his mustache! This can only mean trouble I'm sure.