Was in the kitchen having breakfast when I noticed it was too quiet in the shop. If you have children, you know that too quiet is not a good thing! LOL! When I went in, I heard a lot of scurrying and found this on my bench.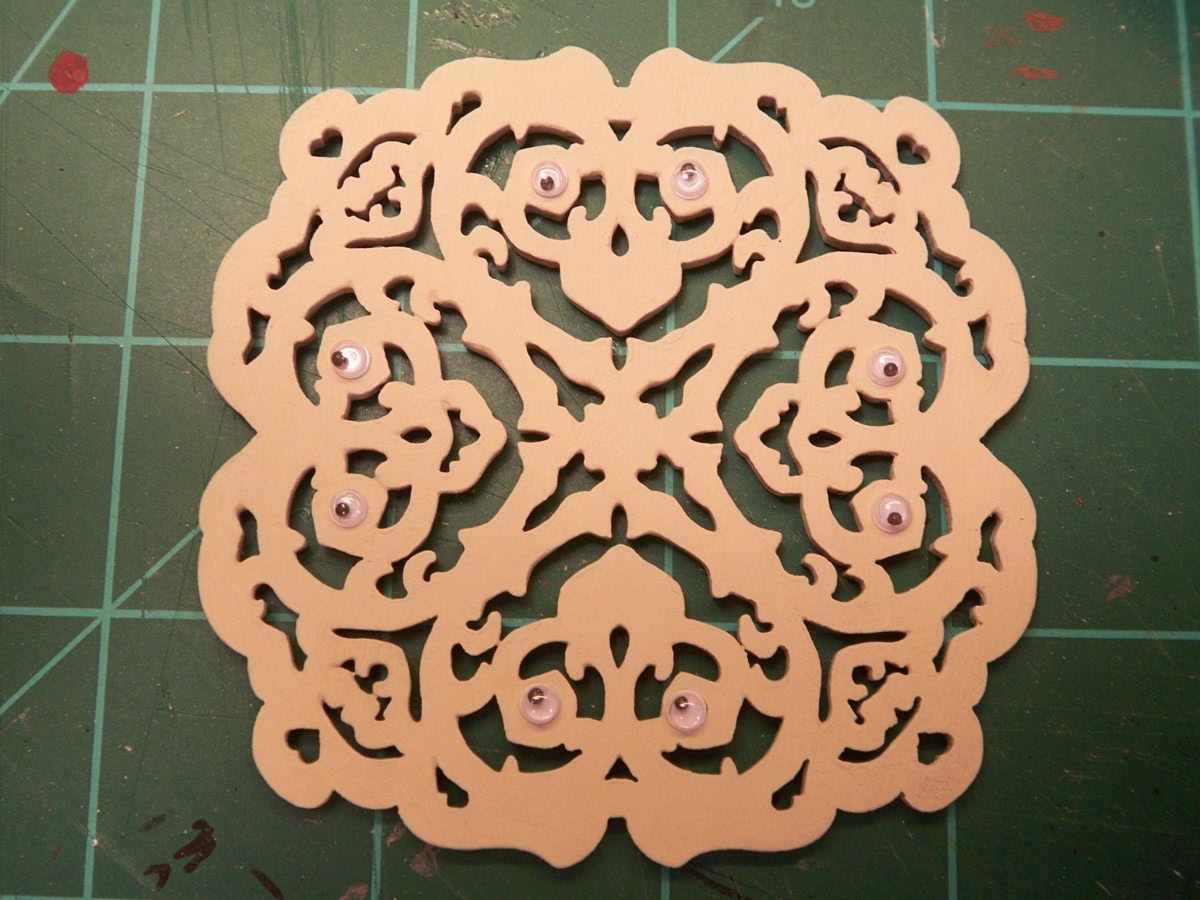 Rose was giggling and there was general hilarity on the skellies carnival ride. They took Selkie's comment about the alien faces and ran with it. I told them "Forget about it...!" Everyone just cracked up then and it was a good joke on me! Once things calmed down a bit, I glued the medallion onto the door.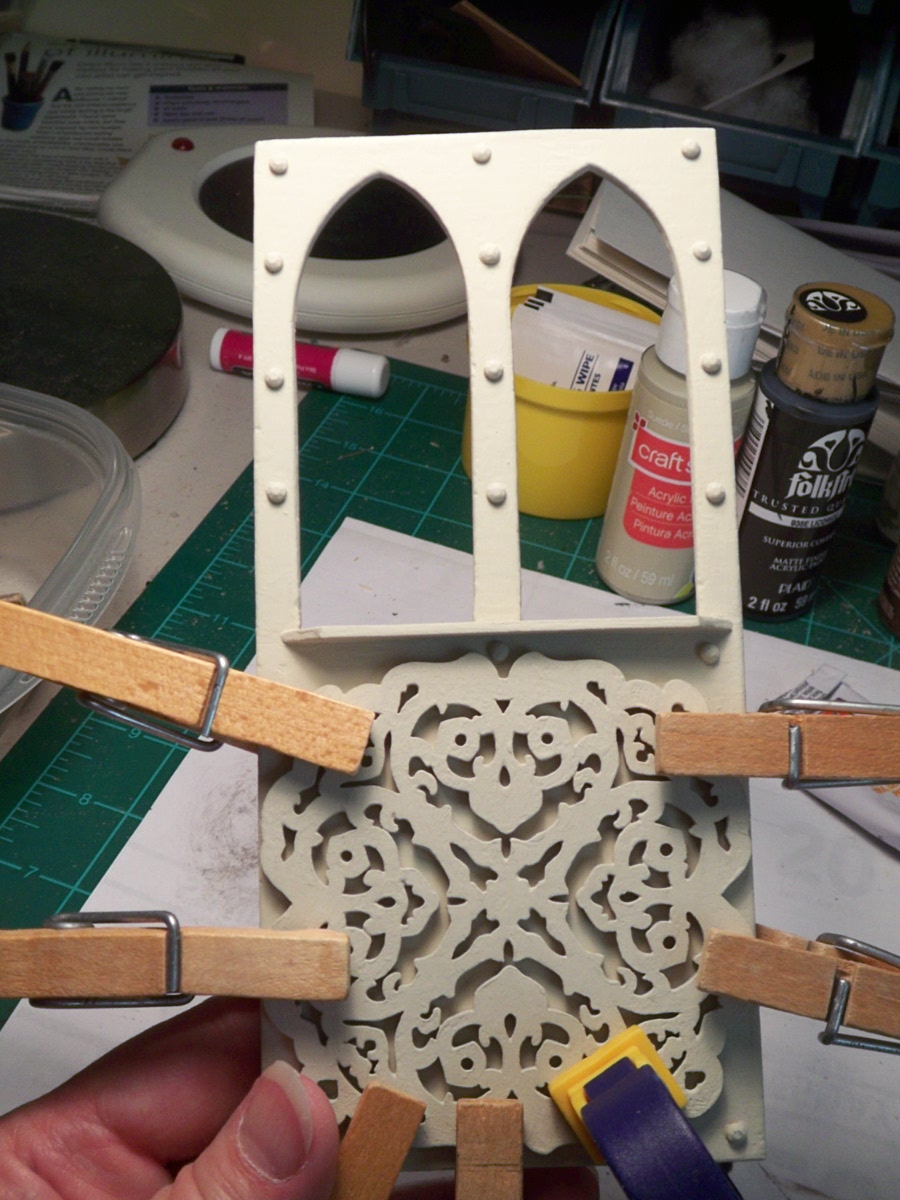 I had decided to hinge this so cut a piece of tyvek aka white envelope to use for the hinge.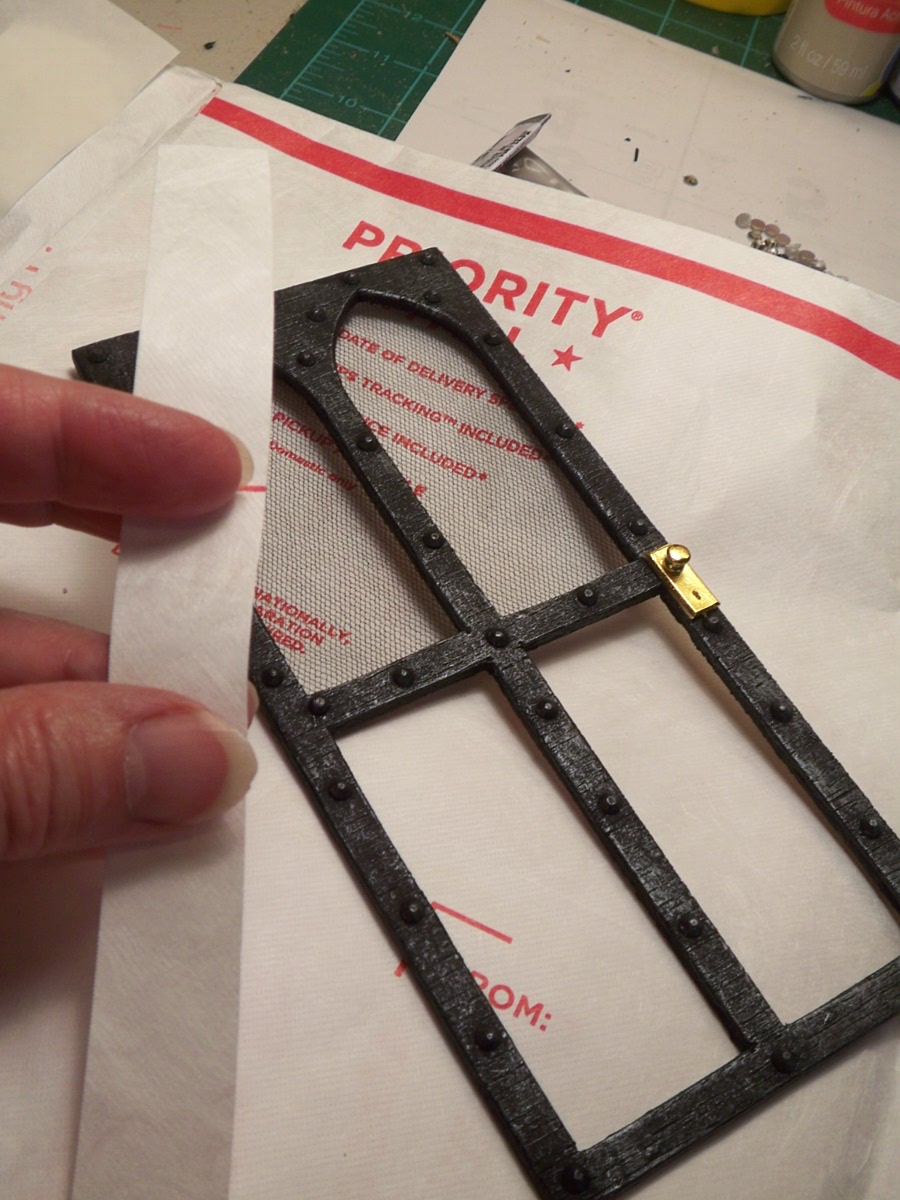 I tried this on the front door and it has worked great so after the glue was dry on the green door side, I glued the strip of tyvek onto the hinge side of the black part of the door. After that dried, I glued both sides of the door together and that's where they're at right now.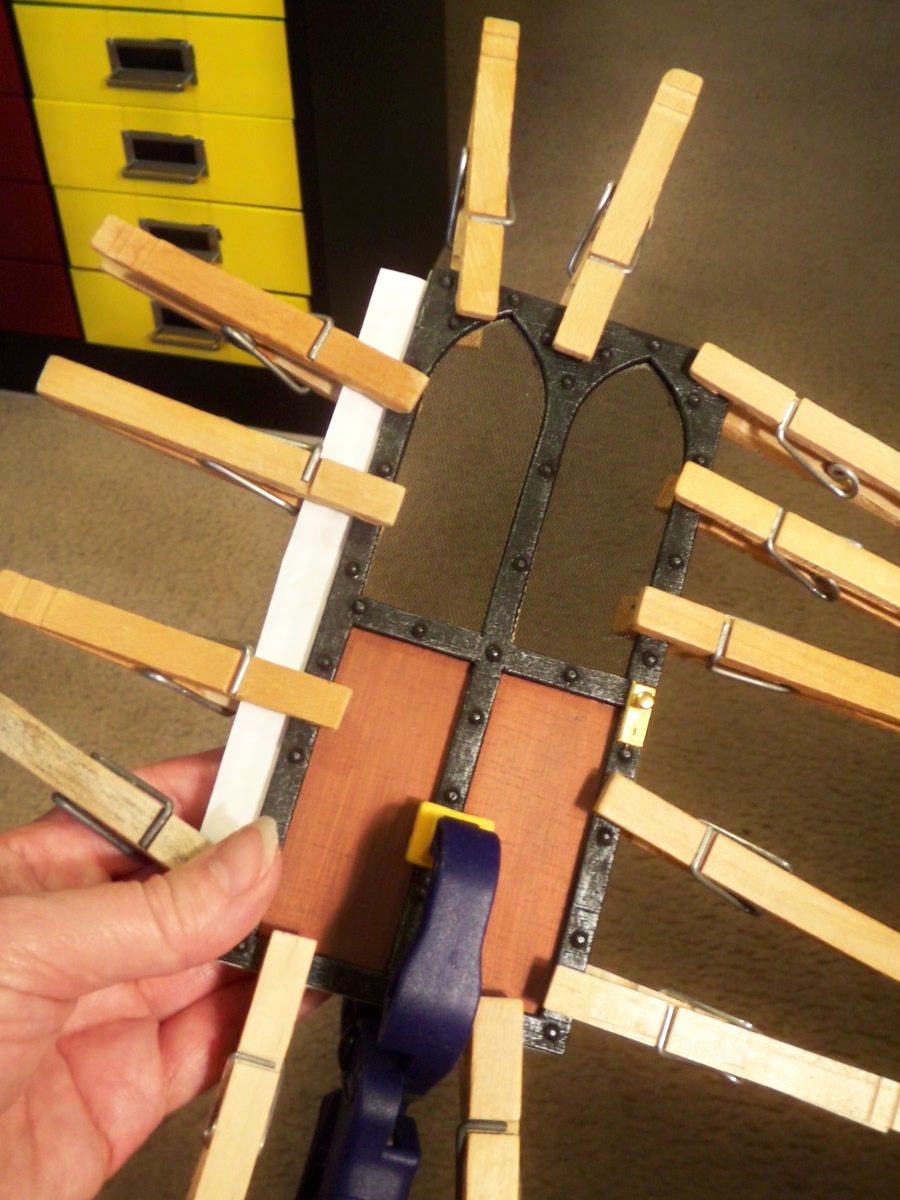 So, back to the sticks with rivets! Made a few more this morning, just waiting for the glue to dry so I can paint them all black.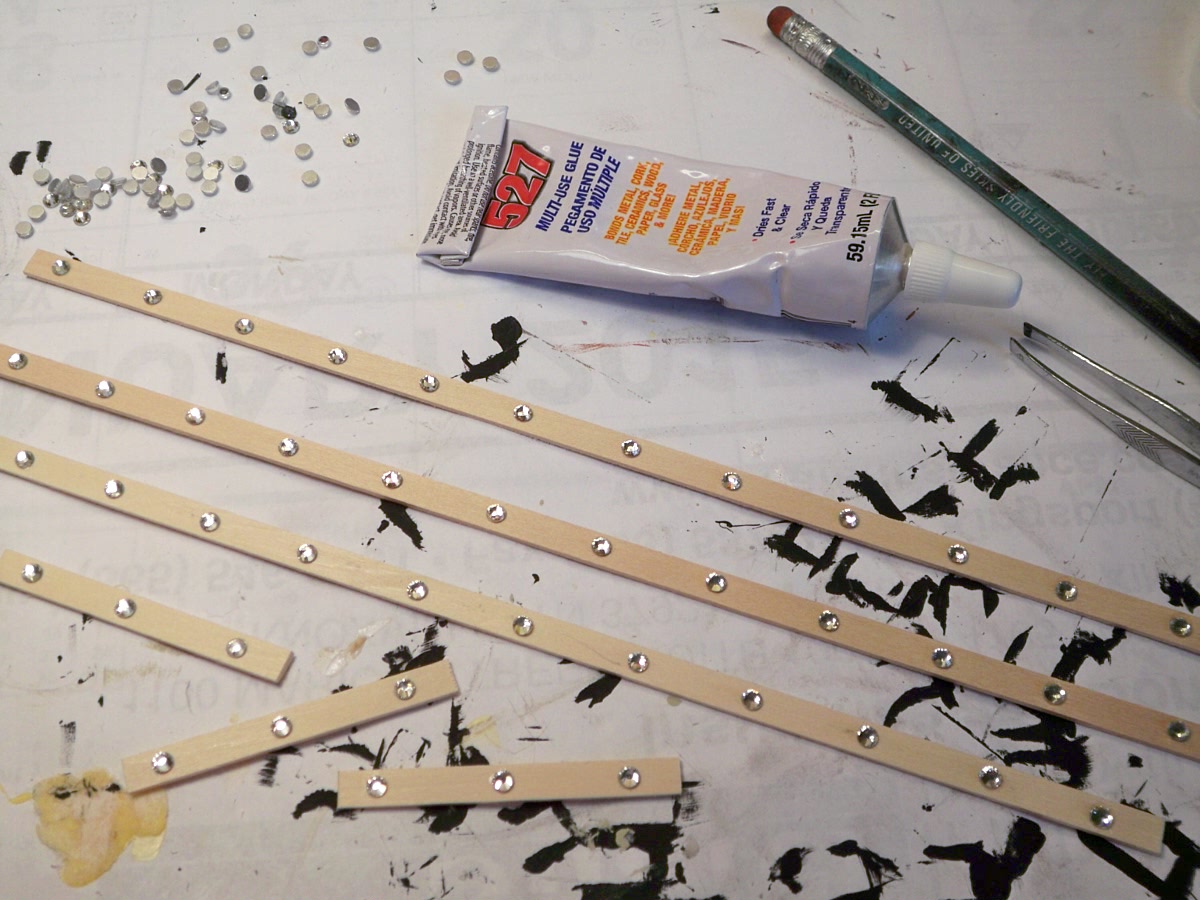 As you have probably surmised, you spend alot of time waiting for things to dry with this hobby! LOL! Of course the Captain had to happen by while I was taking this picture and Rose hurried him away for a game of darts before he was dazzled by all the bling. I'll probably only need to make about half a dozen more small pieces of this and then we can move on to the porch roof. My DH suggested I put a touch of black on the porch post and I had to "metalize" it too. What do you think?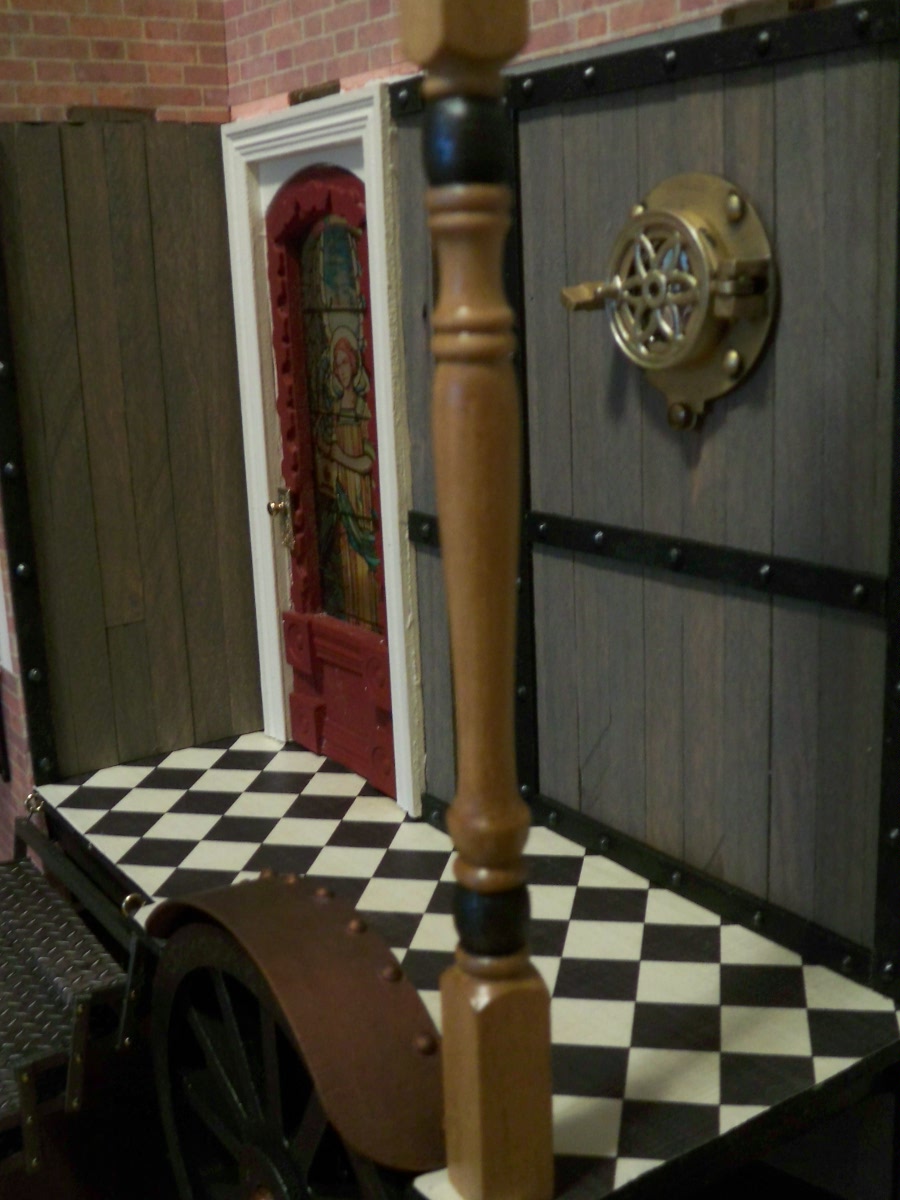 The minions have been settling in nicely although two of them have designated themselves as Rose's personal bodyguards.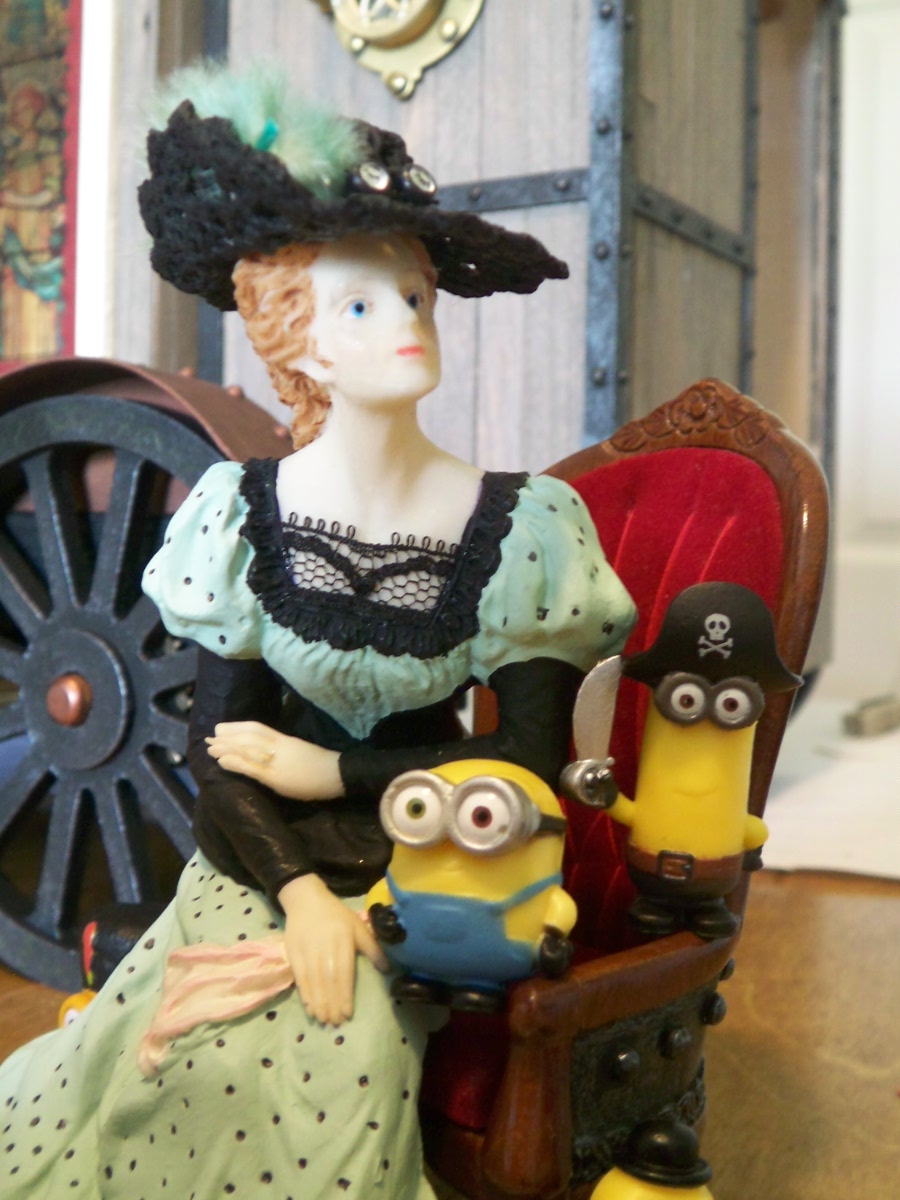 Personally, I think the smaller one just likes to snuggle.....Have some laundry to finish up, so you all have a great day!