Got out my Easy Cutter today and decided to start putting on the wood strips to the left of the door.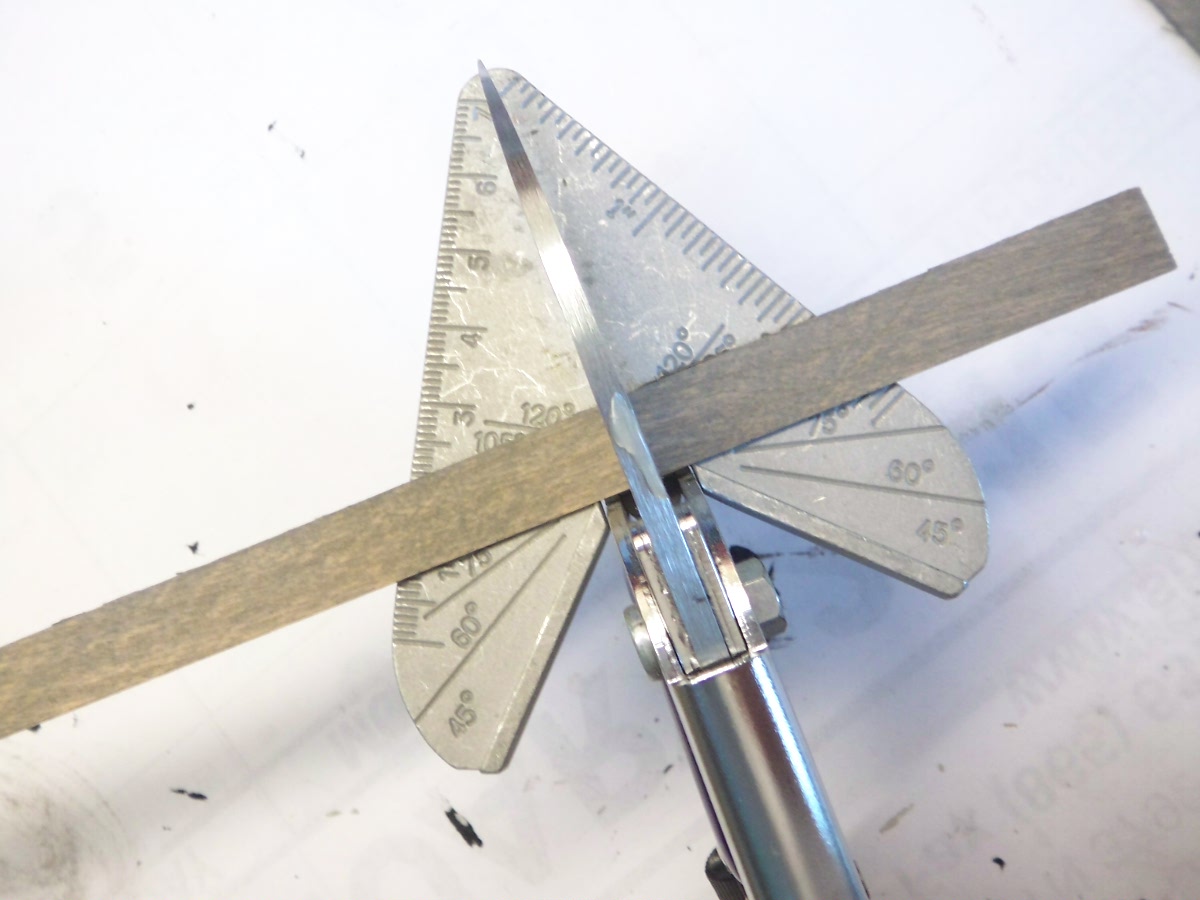 I again used the E6000 cement to apply them and I think the wood strips were just what was needed!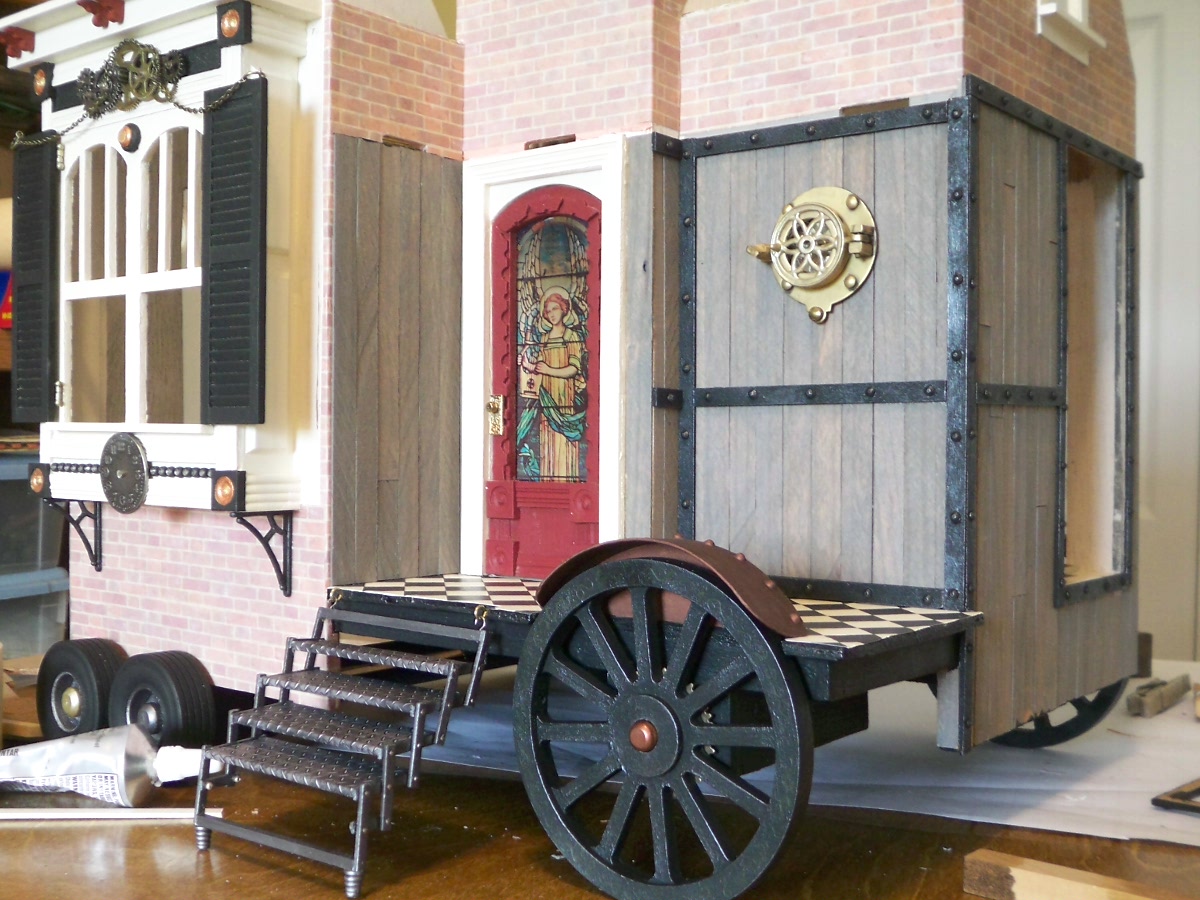 Of course now you know what that means....I need to make more sticks with rivets! LOL! But that's okay, I do kind of enjoy teasing the Captain with all the bling.....The front will also have a porch roof which will require a couple of porch posts. I was originally going to paint them up like porch posts on a Victorian painted lady, but this house has its own ideas. I stained one of them with some Minwax Golden Oak stain, and I think that's how these will be finished.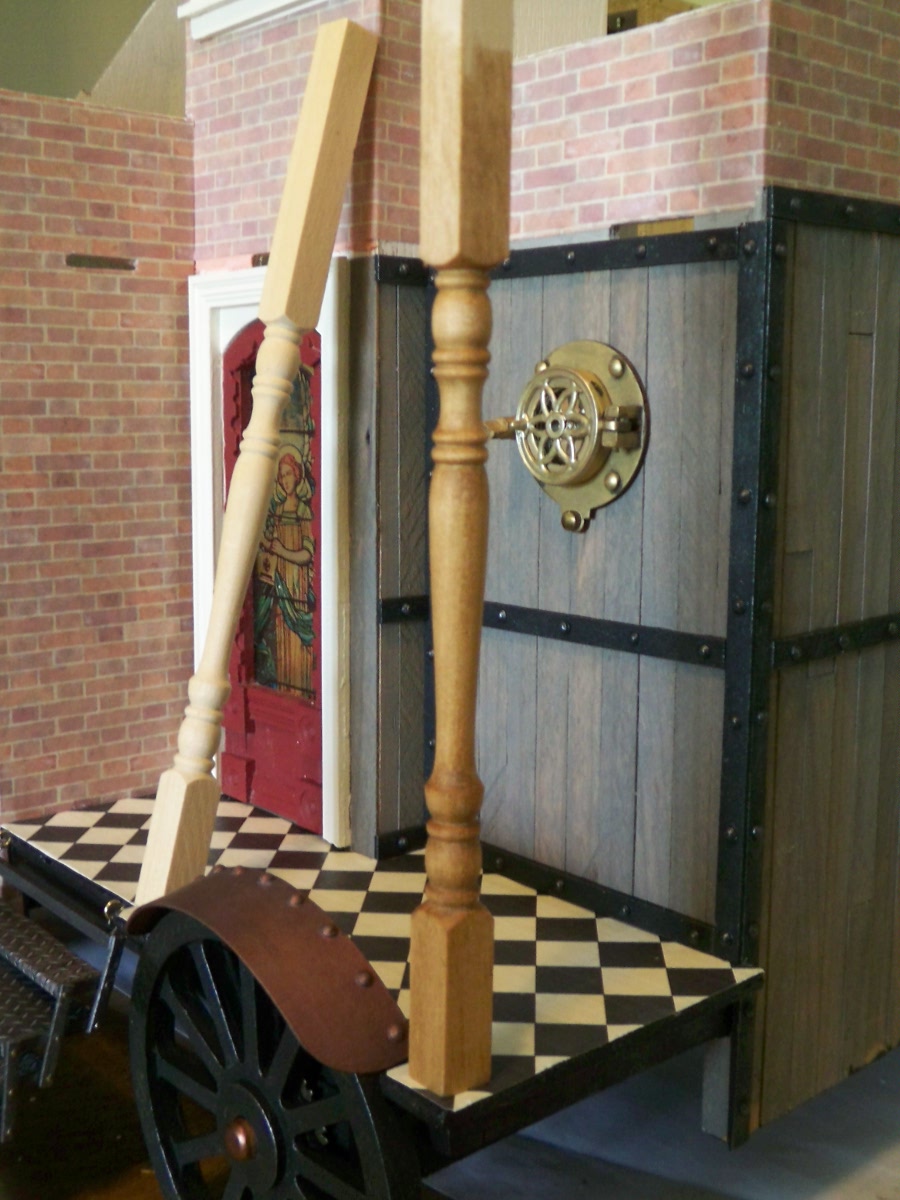 I glued the fender in place too, so we are getting closer to the finish line.
The work on the side door has continued. I was in the backyard spray painting bridal veil fabric.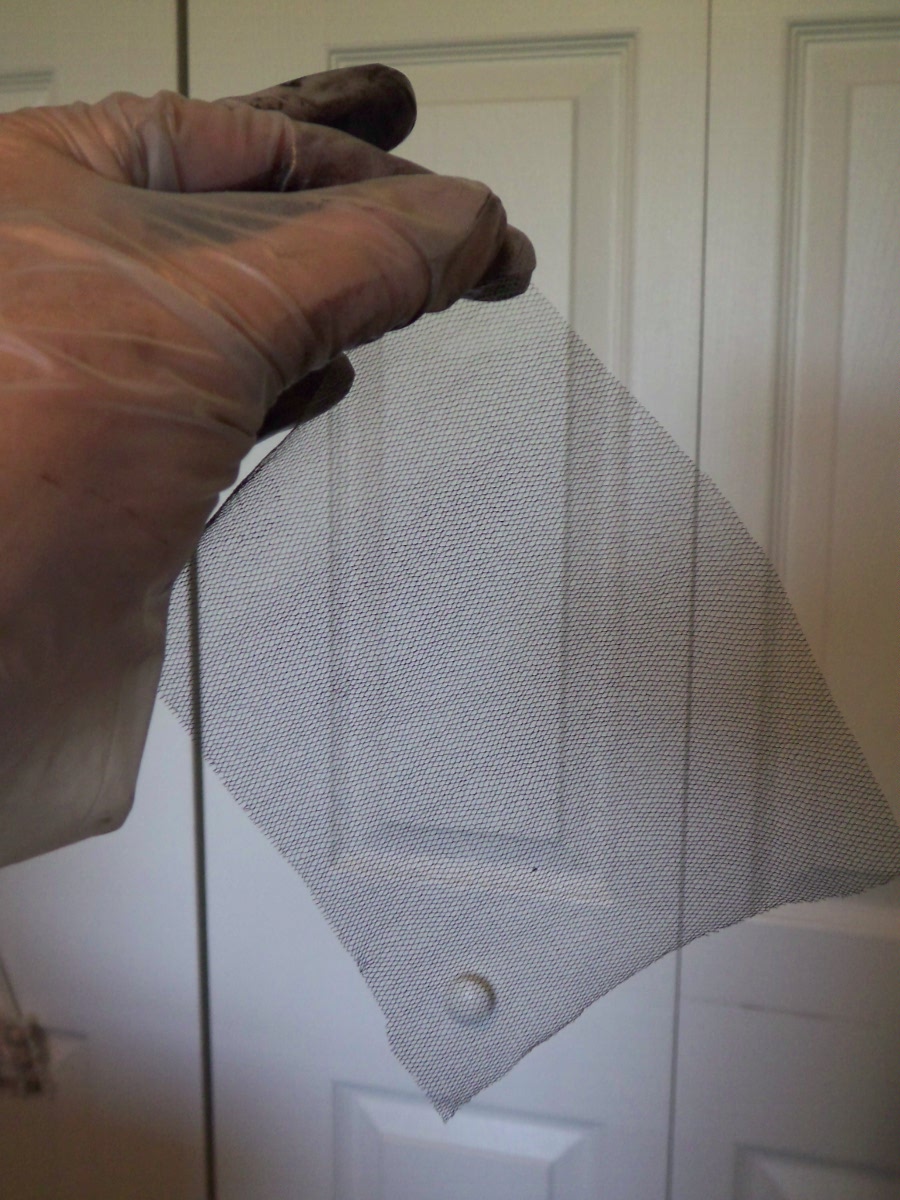 It was a little windy, so I had to chase it across the yard, but the job was accomplished! I attached it to the black part of the door with some 527 cement.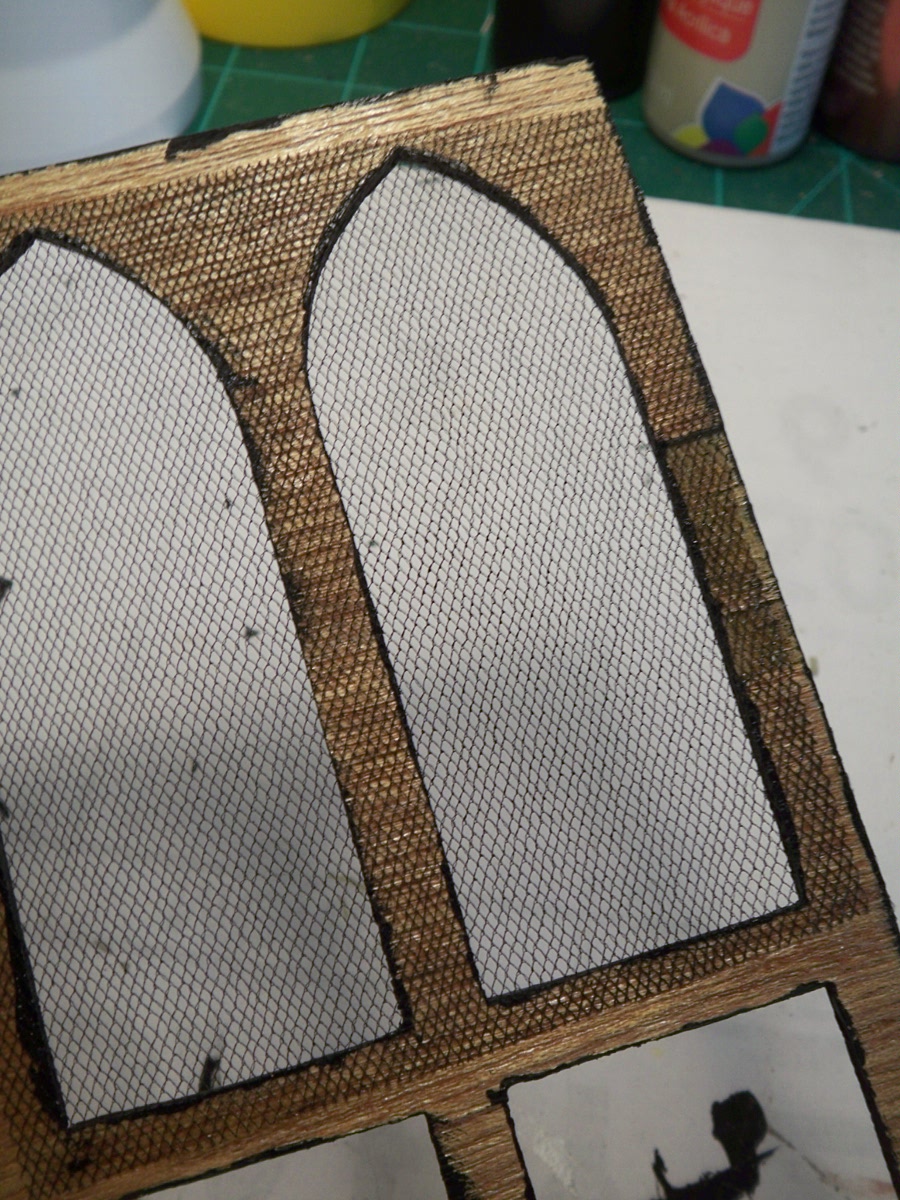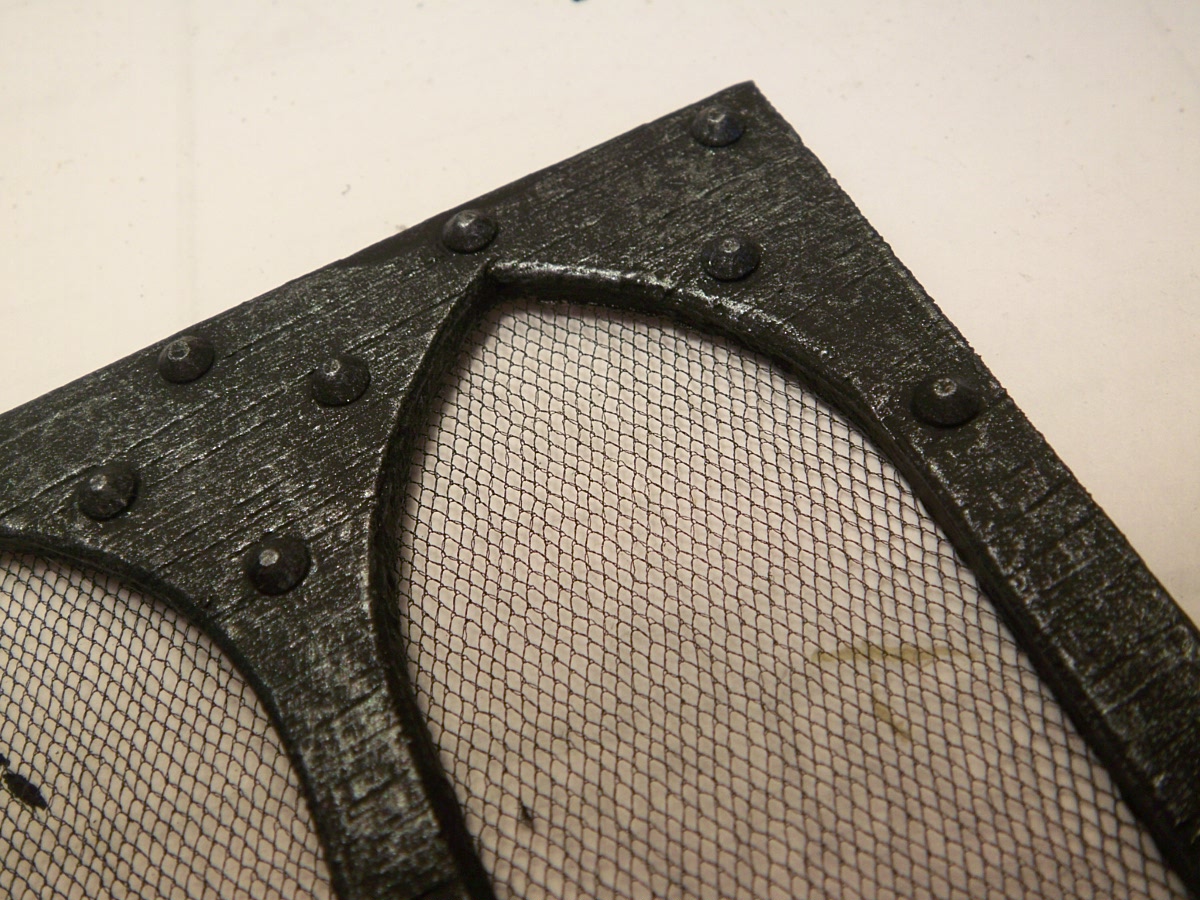 While that was
drying, I was working on the decorative medallion for the green side. I decided that I need to paint the edges...alllll the edges!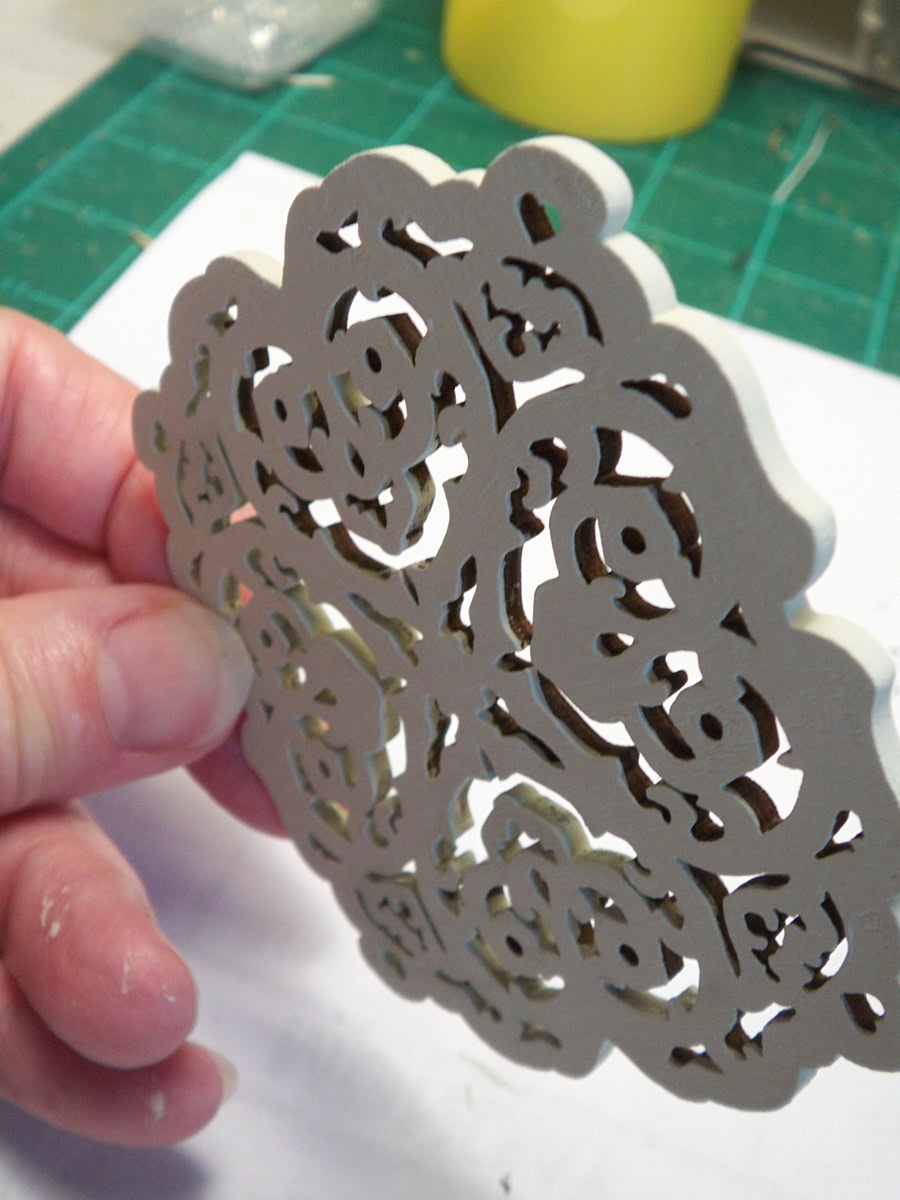 So that will be an "in between other jobs" project. Next we'll be assembling the door and working on the hinge. So, I hope you all are enjoying some sunshine in your life today, see you soon!