A letter has arrived special delivery!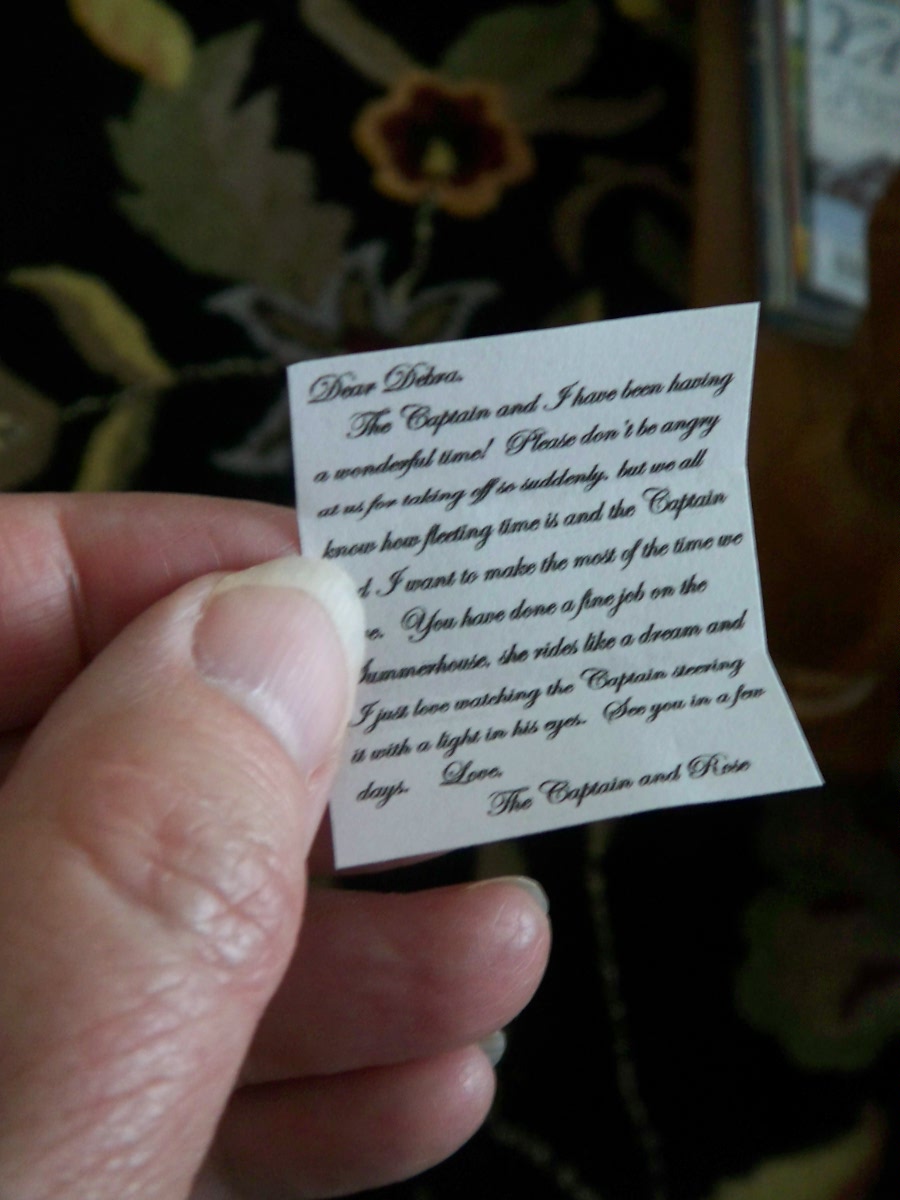 Sounds like the Captain and Rose are having a real good time and are enjoying tooling around in the Summerhouse. Wait 'til they see the steps I'm working on! While they were here, the Captain would pull her up with a little assistance by Reginald bringing up the rear so to speak. I think Rose just likes to make him blush. From now on, Rose can disembark in a more elegant way. Also, no more leaping into the Captain's arms to get down......that can't be good for his back.....
Not sure how much work will get done today, the laundry pile is again summoning me.....still puzzling away at the steps, not sure if they are glued to the pins or have to move freely but I will figure it out! Have a great day al!
P.S. Grabbed a couple of minutes away from the laundry pile to dry brush the railing for the back balcony. I think all the iron on the Summerhouse will be done this way. I like it! Here are before and after pics, subtle but I like how it looks less "plasticy".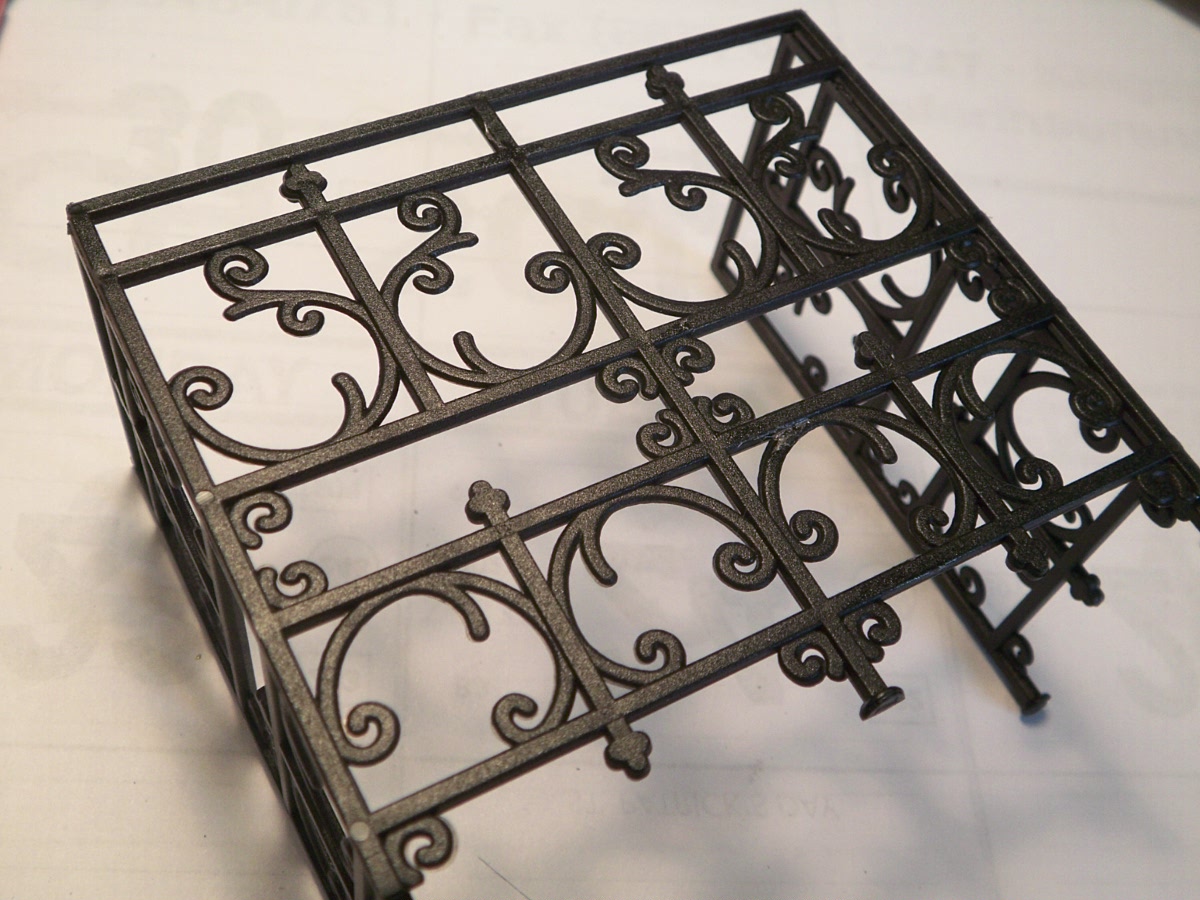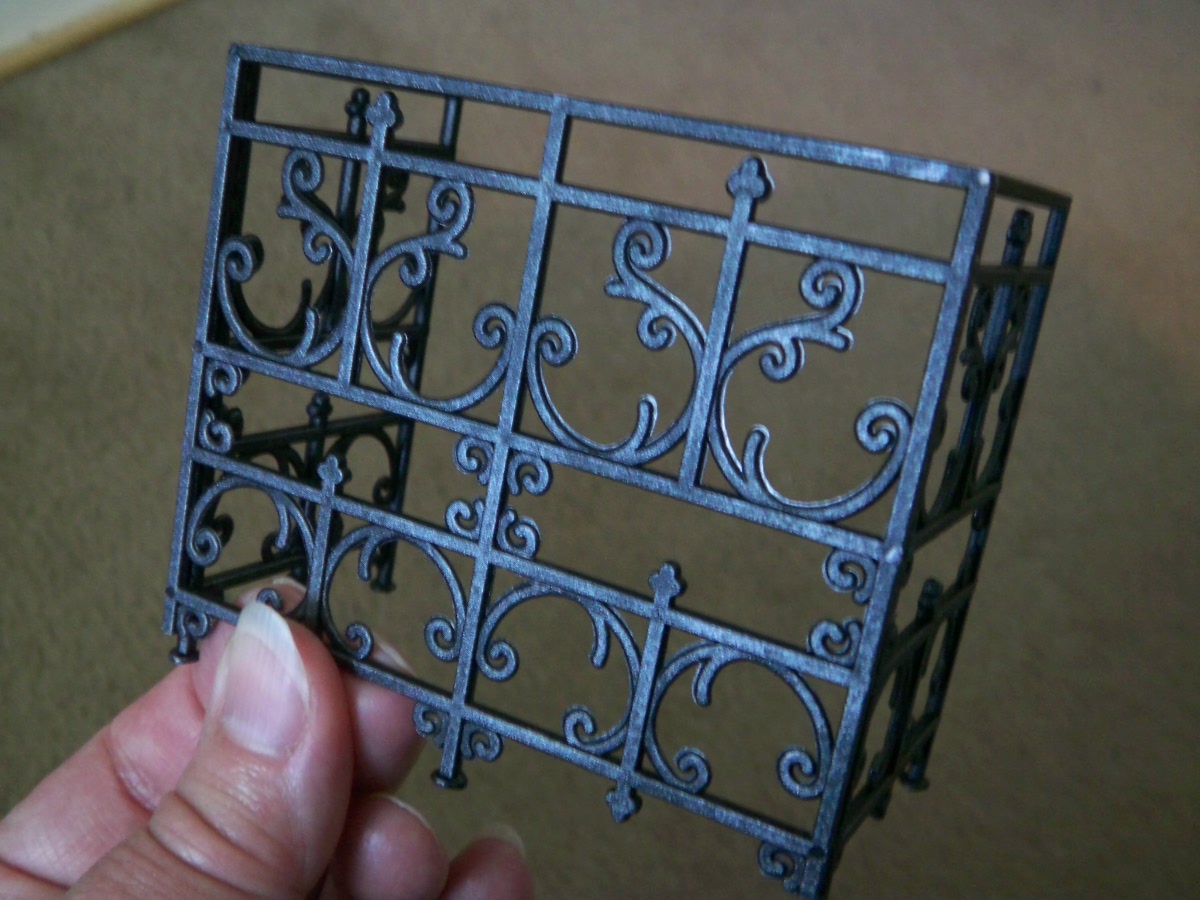 P.S. again...When DH saw the balcony all dry brushed, he said it looked more "metaly". LOL! We must be married!