After yesterday's wrestling match with the scissor steps, the air was a little tense in the shop last night. When I was having breakfast this morning, I overheard a quiet conversation between the Captain and Rose. She was telling him that he should appreciate all the work I've done on the Summerhouse and that I had even been the one to introduce them.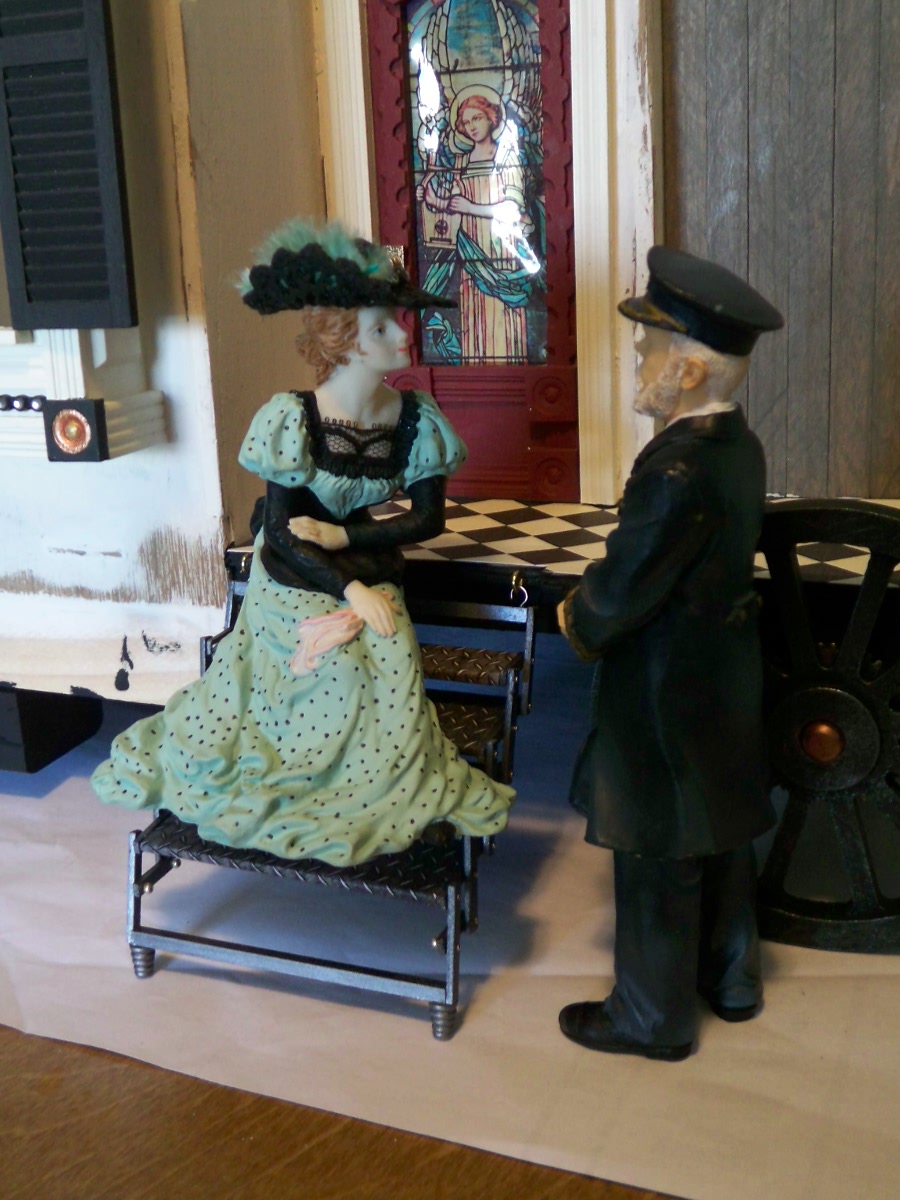 So it wasn't long after that an apologetic Captain came to see me and expressed his regret at making comments about what I should and shouldn't be working on.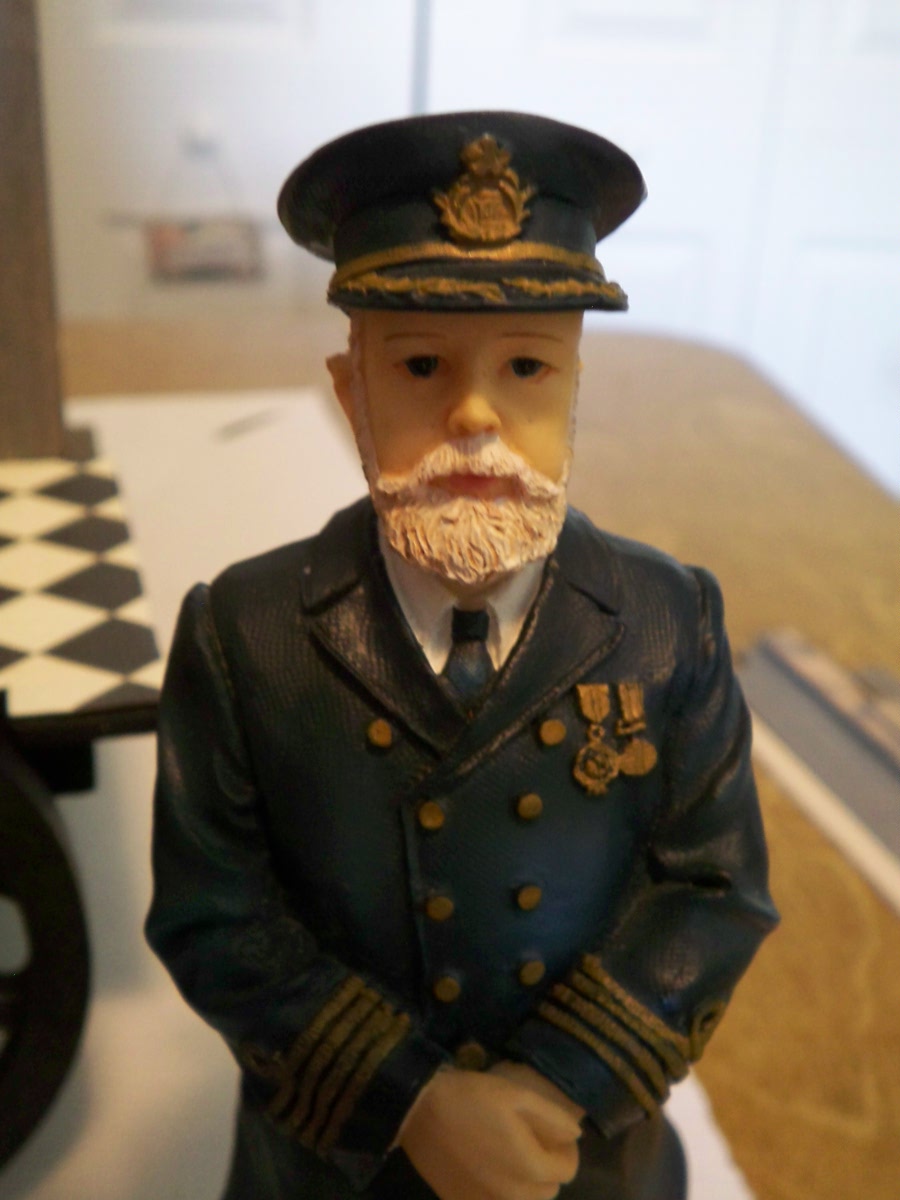 I was quick to forgive and there were hugs all around. After that, what else could I do but finish the wood siding? :) So after several hours of work, all of the wood siding is on! Yippee!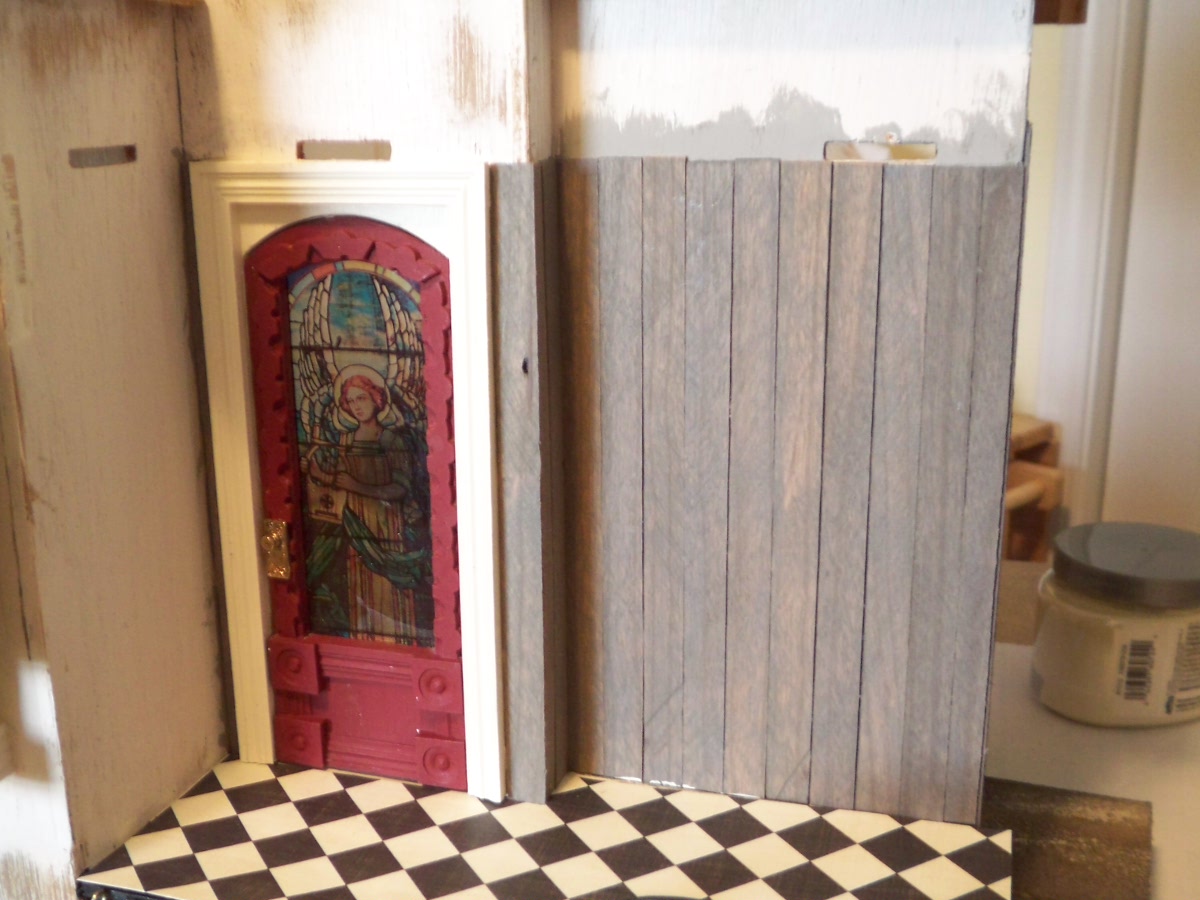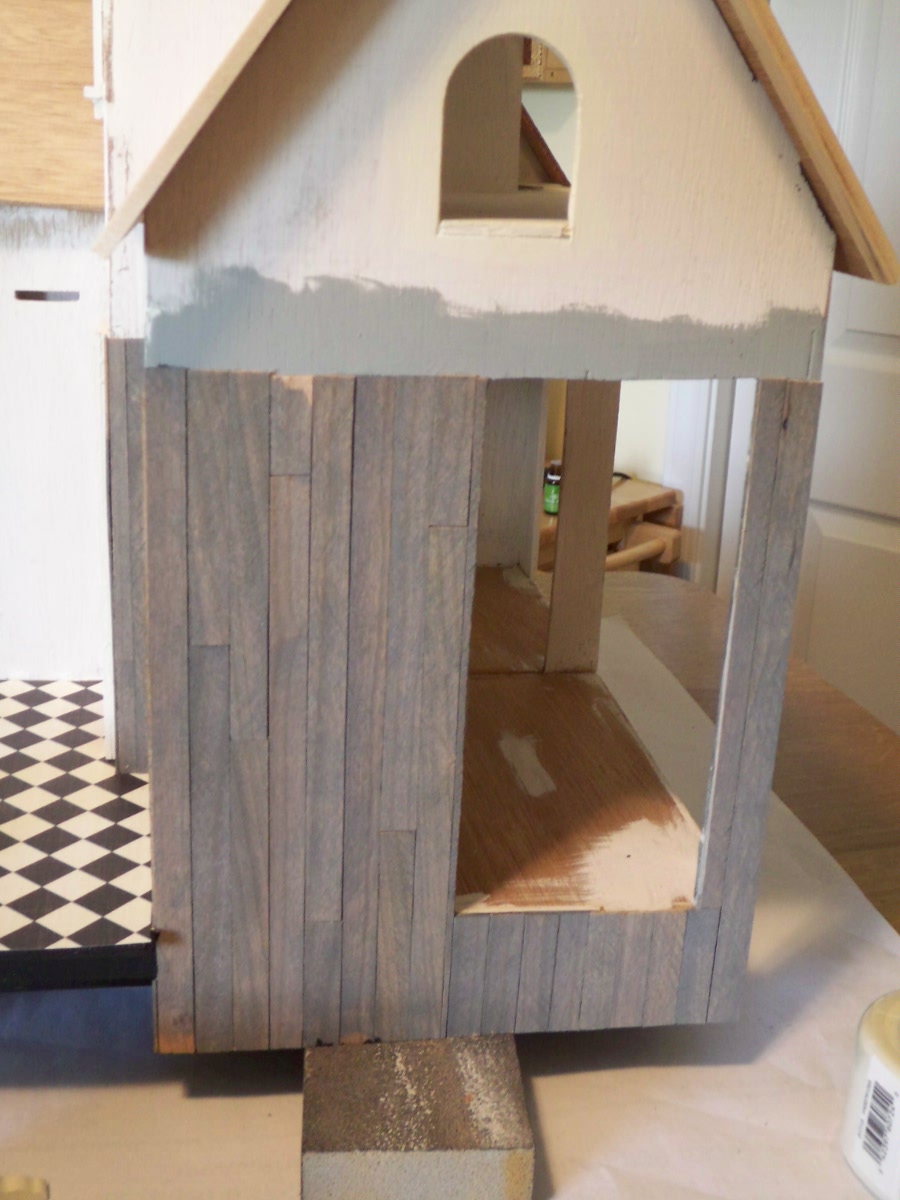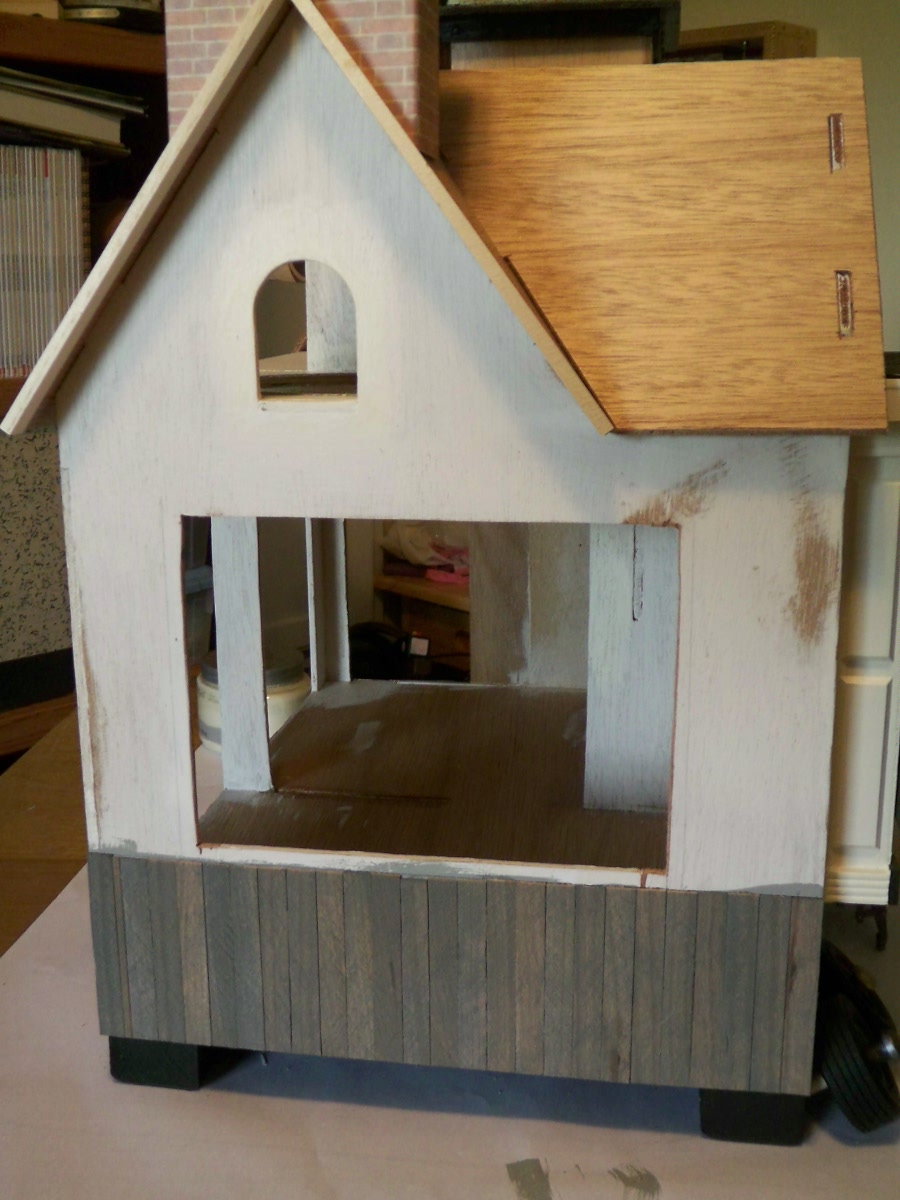 Next, I think I will try putting on some of the brick paper and then it will be the metal strips with rivets on the edges of the wood siding. Until next time, have a great day all!
P.S. Rose later came by and confided in me that every time she thinks about the Captain Happy Pants comment, she starts to giggle. She said next time the Captain is in a foul mood, she's going to call him that. I'm not sure I want to be around when she does! LOL!