Ahh, it's a misty mornin' here today. Thought I'd catch you up on all the goings on around the shop. First off, I heard a storm brewing in the Summerhouse this morning and heard Rose say the line she was dying to say..."What was that Captain Happy Pants?" Oh dear, I thought that was it for Rose! Instead, the Captain started laughing and they disappeared upstairs. The candles were lit, the steampunk phonograph started playing soft music and there was a whole lot of giggling and splashing in the jacuzzi! Hmmm, I think I have some weeding to do outside!! I came in later and smelled the distinct smell of cigarettes and did not ask any questions! Honeymooners. On another note, I think I found Selkie's Muse. She was in an old display case definitely musing.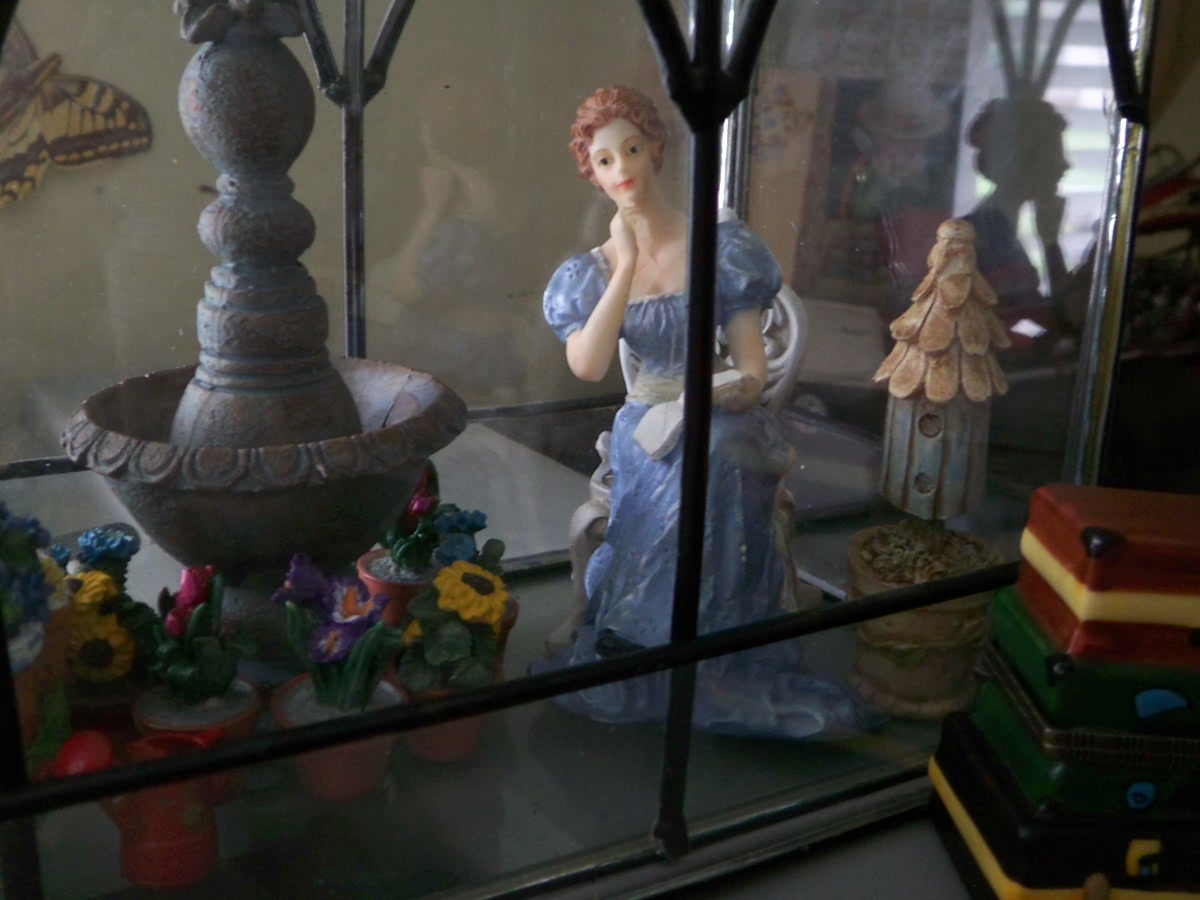 She had a sign out front that I of course ignored.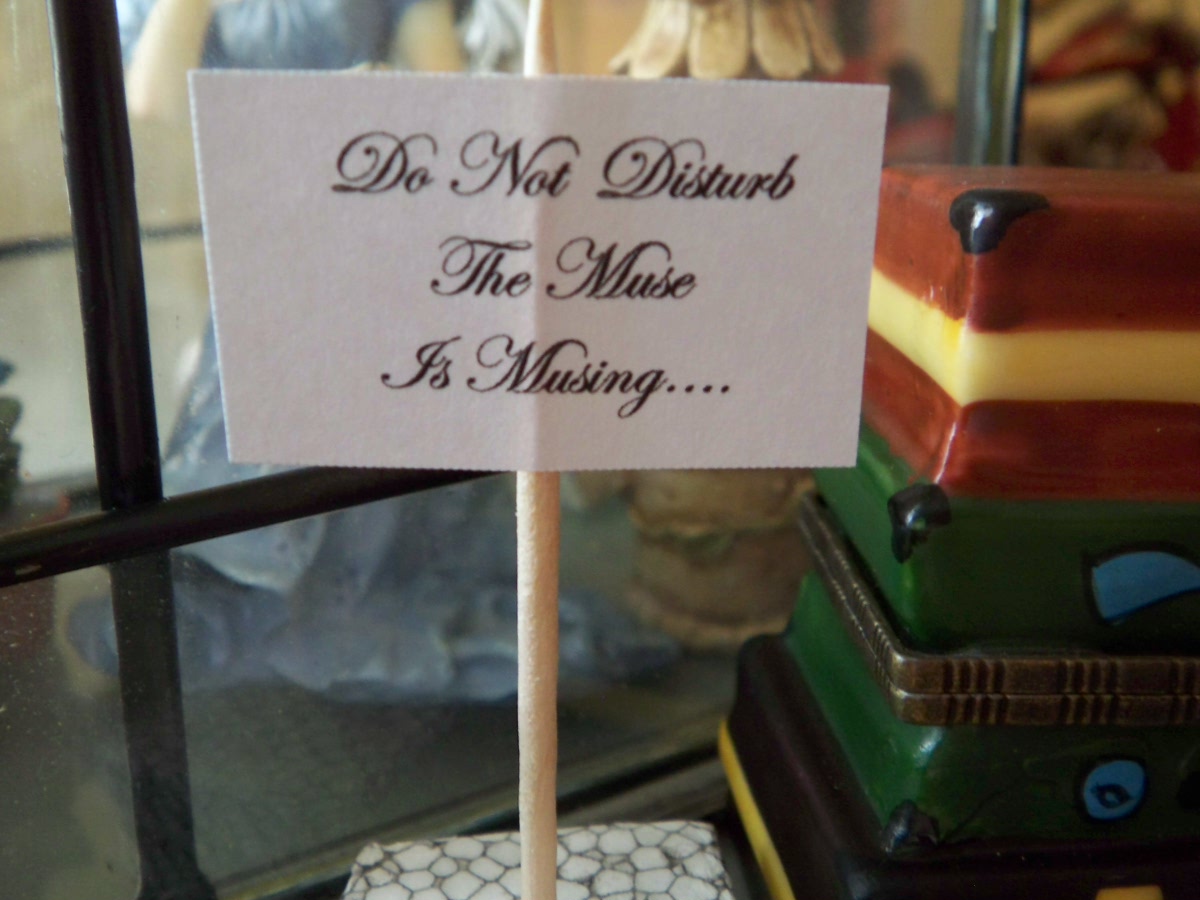 I told her that Selkie was missing her and that she needed her back home. She smiled and said she just needed some time away like all Muses do and that she already had her bags packed and was getting ready to be on her way. She apologized for disappearing suddenly and vowed to come back with more ideas and insight for Selkie. I wished her safe journey and started thinking about the Summerhouse again. Rose was outside patting her hair and adjusting her hat and the Captain was surprisingly chipper so I started by fitting some brick paper to the end of the house.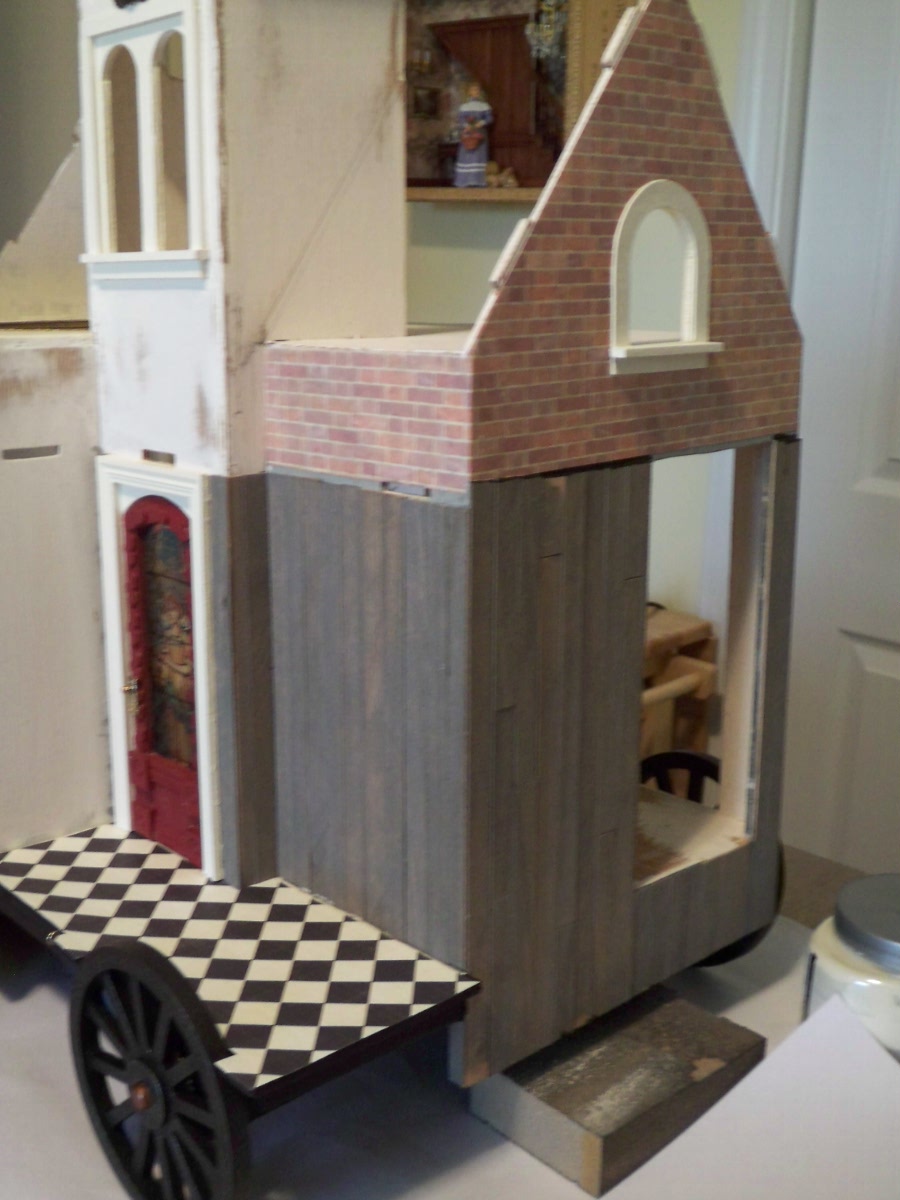 I like how this came out and thought I could just add paper to all the easy sections first. Well, the brickmasons stopped by and said I couldn't do that as the bricks wouldn't line up all the way around...so now I have to make a pattern of the front tower window so I can get brick paper around it....I was too eager to get the trim on so now I am paying for it with delayed progress. But this is not a race and the Captain has been happy to spend time with Rose before they take off on their adventures. I have the pattern almost all made, now have to think through how to line everything up. Have a great day all!