Was getting bored making sticks with rivets! The Summerhouse is looking good, but I wanted to switch it up and do something else today.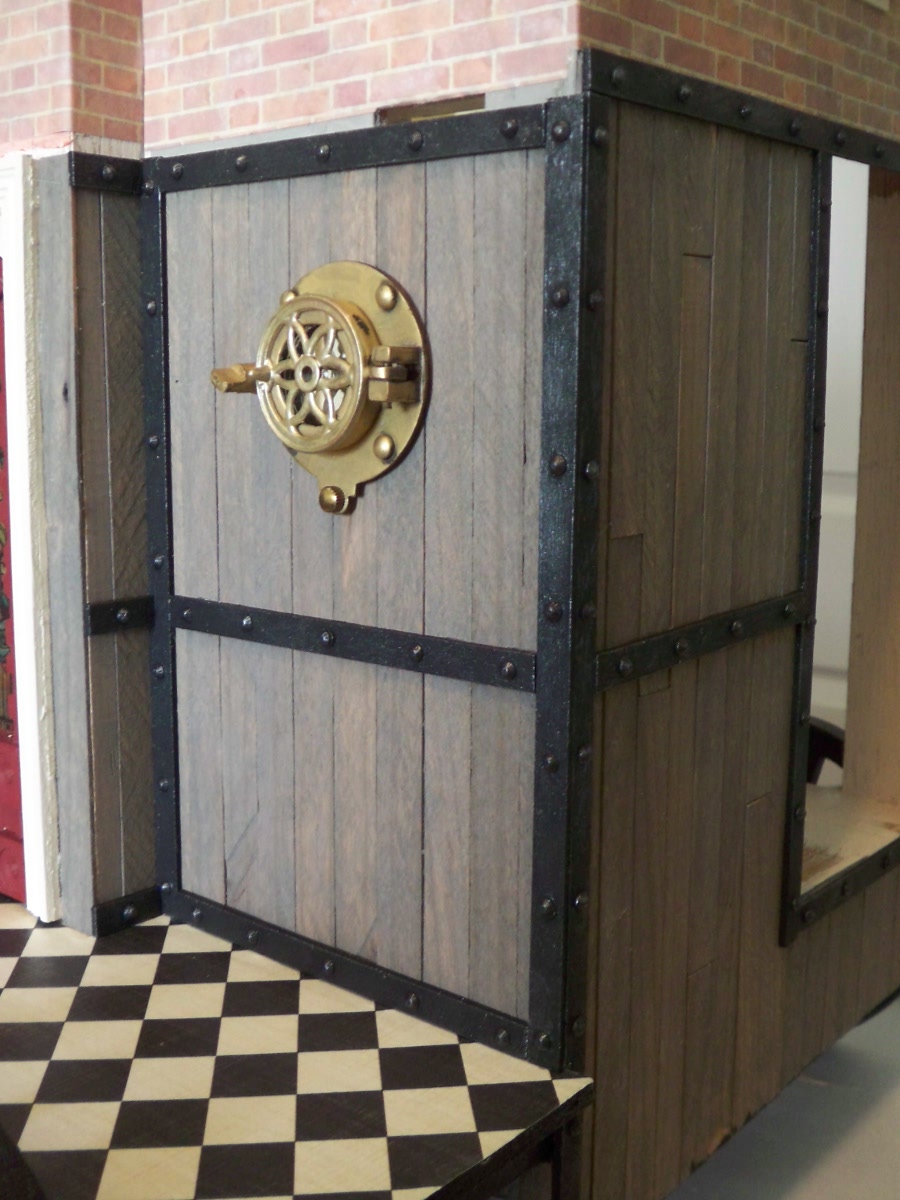 It still needed a side door and I was going to build one but thought I'd check my scrap box first. I couldn't believe there was a door in there and that it also fit the opening!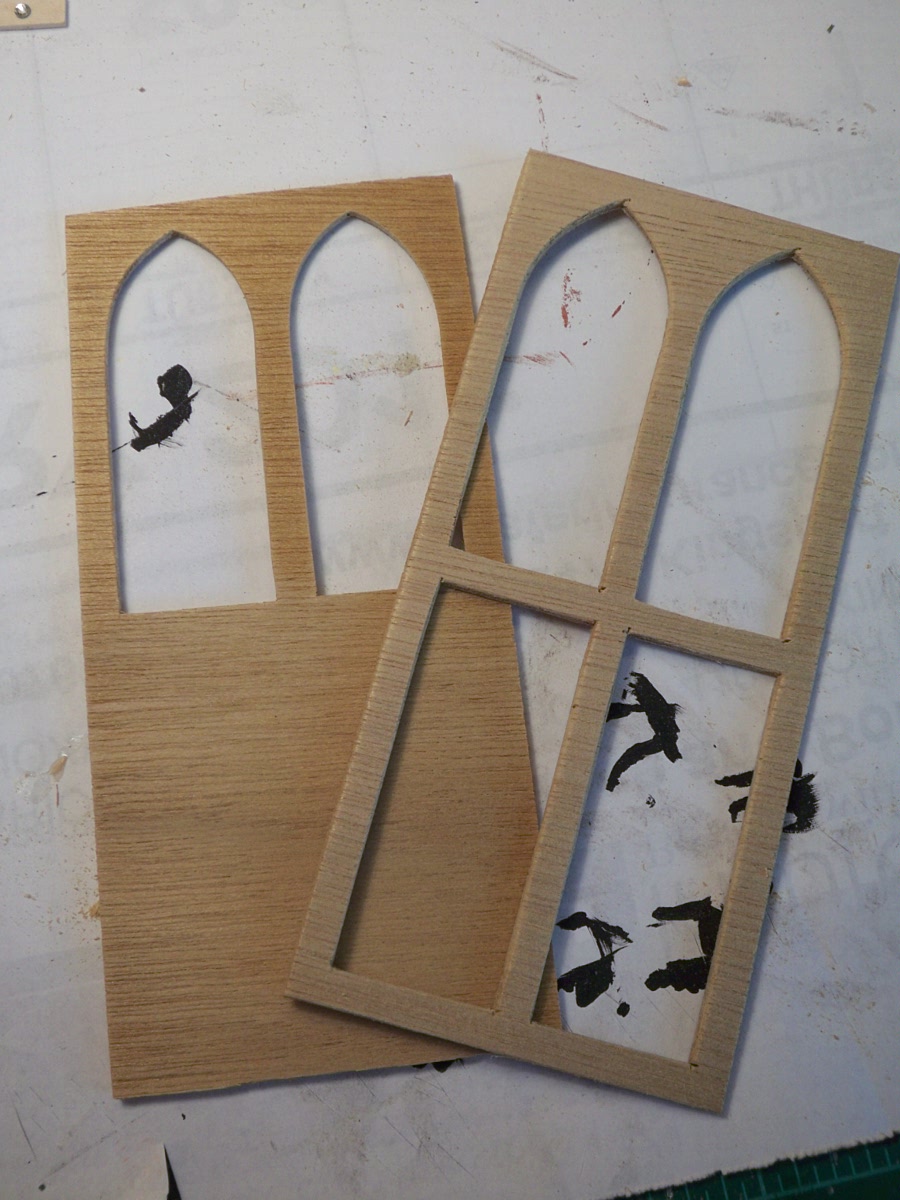 Looks like it needs some rivets to me! LOL! This is a two part door that is typical of the Greenleaf kits so was wondering how to paint the back piece that would form the panels. I ended up painting it copper like the fender I built the other day. The Captain saw all the bling on the door and fainted dead away!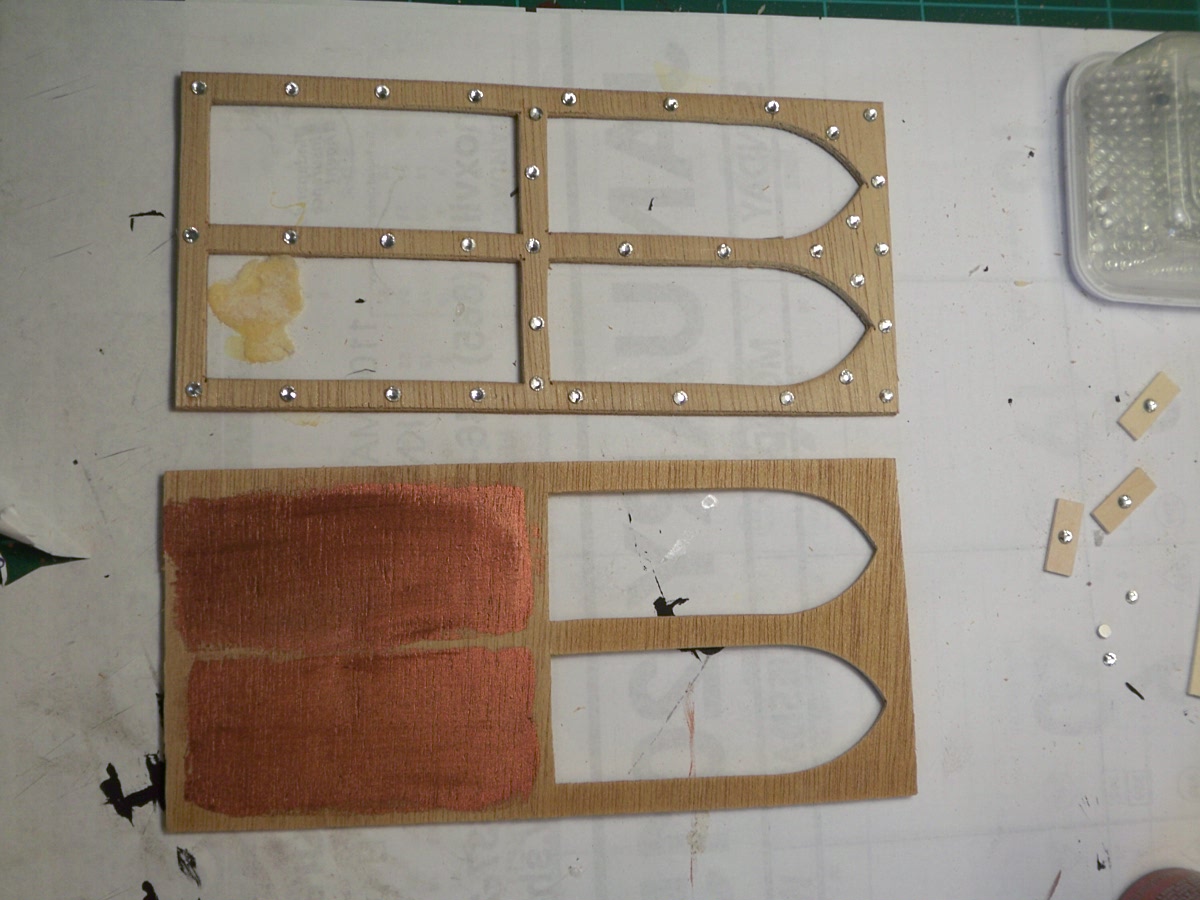 I hollered to Rose to get the smelling salts and quickly painted black over all those flat backed crystals.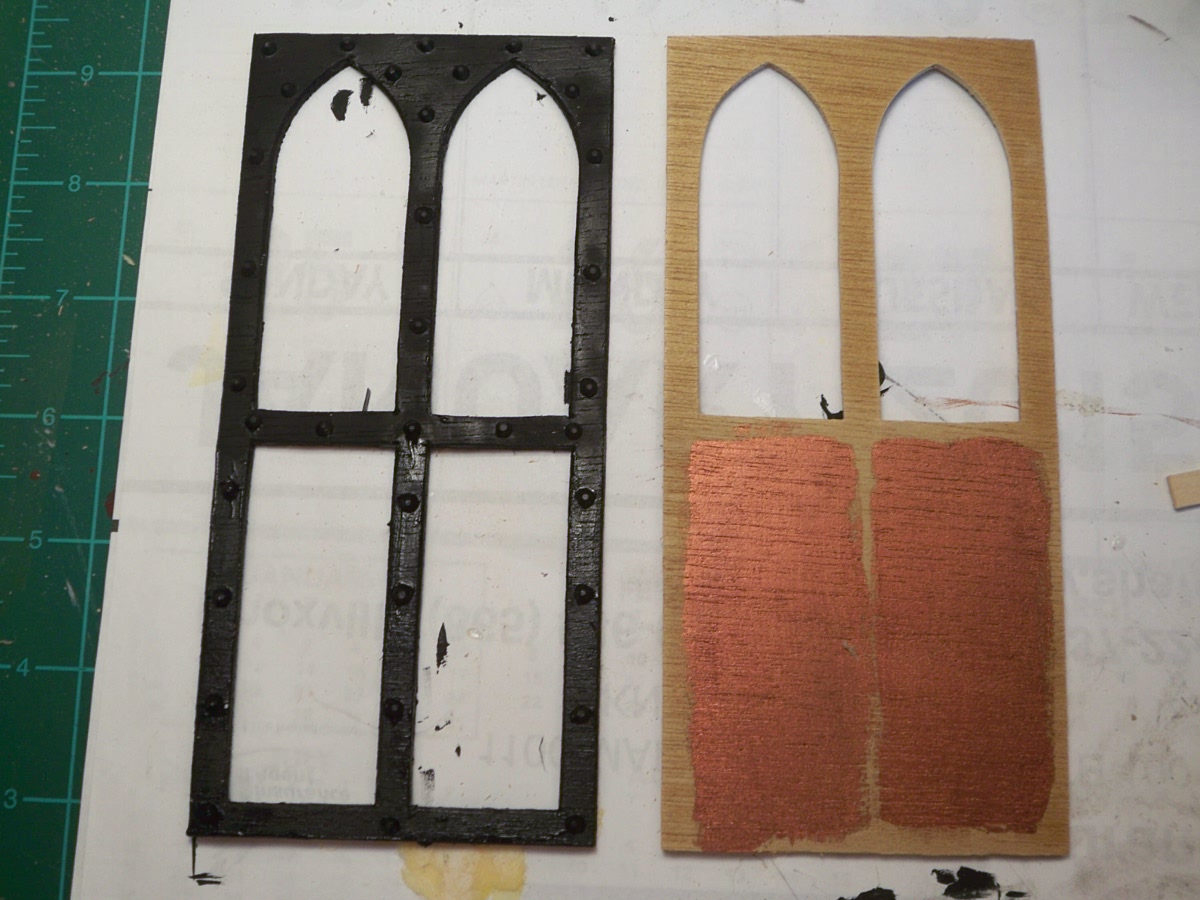 We revived him straightaway and Rose took him inside for a cup of tea. He was mumbling something about how I would be the death of him yet..... When I painted the opposite side the color of the interior trim, it looked like it definitely needed something. I was going to try building a steampunk contraption on the door, but Rose had other ideas. She wanted something more decorative so she went looking through my box of wooden parts. This is what she came up with: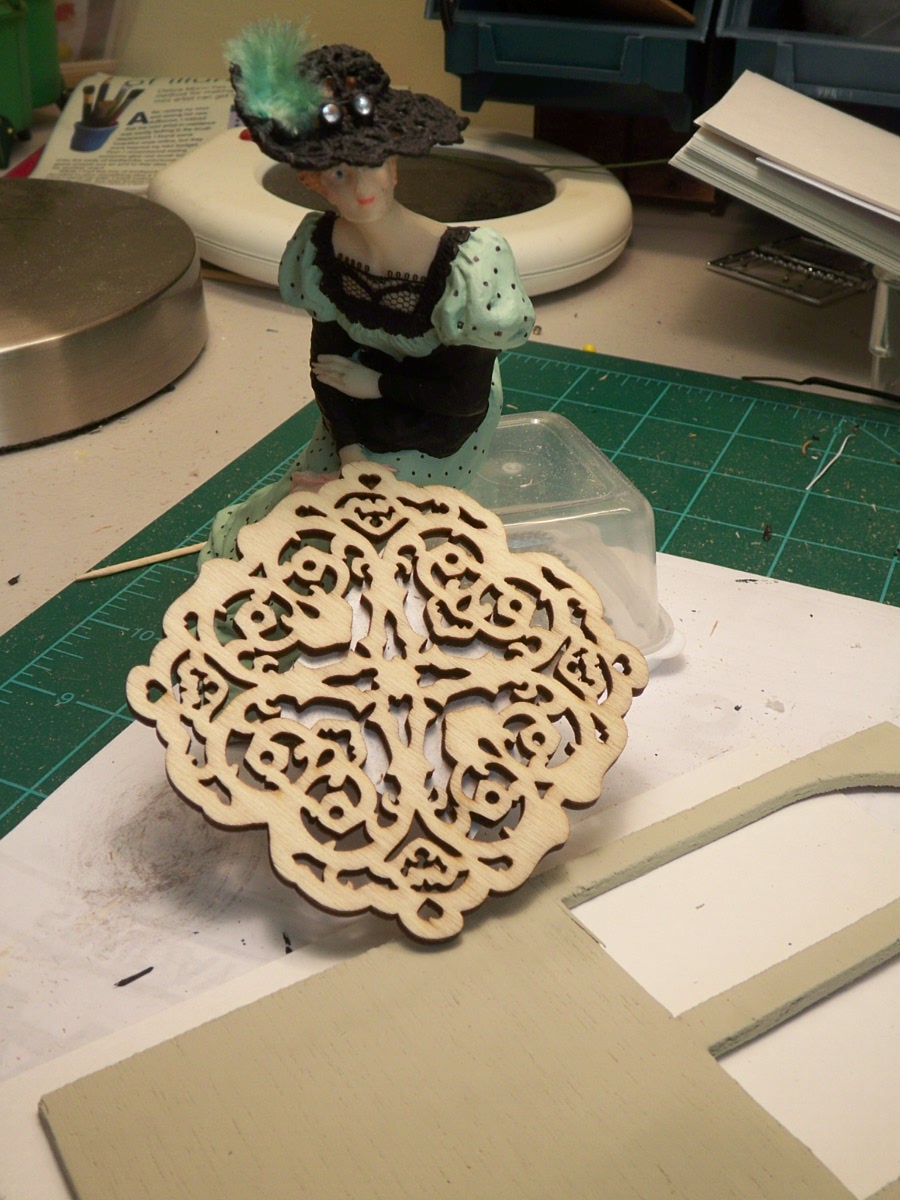 It fit on the door perfectly! So a little bit of paint later...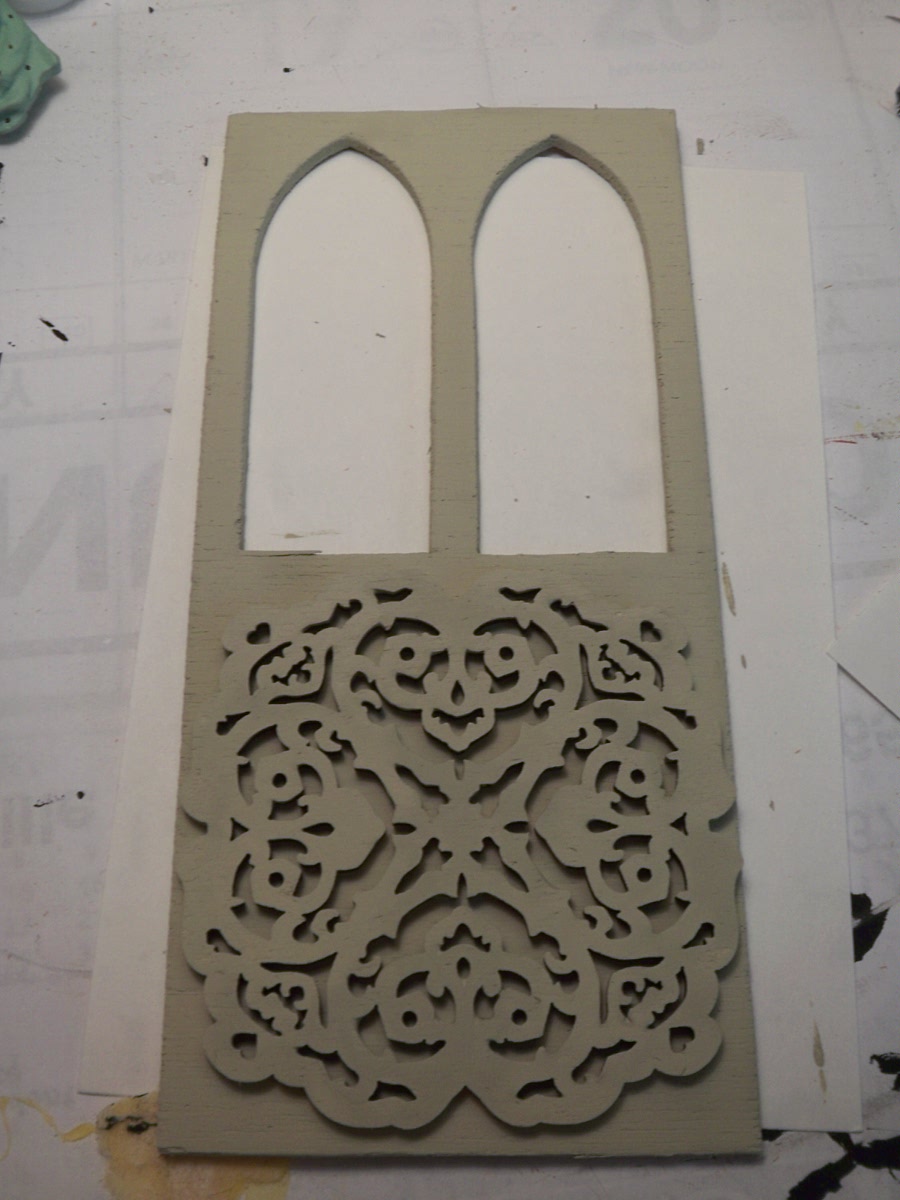 This still needs more work and since the door opening is just a little bigger, I've decided to hinge it instead of just gluing it in place....so there will be a working side door on the Summerhouse! Stay tuned as we continue work on this in between making more sticks with rivets! LOL! Have a great evening!