Happy 4th of July! Sat on the tailgate of our pickup last night and watched the neighbors' fireworks. They were great! Real humid outside today so I am back in my shop. The Captain expressed some concern for Rose and her long skirts around that large back wheel. He didn't want a horrible accident on their next trip! I had actually been thinking about how to deal with this, so started on a fender right away. I was wondering what to use for the curved top when I saw a piece of scrap wood curling up near the bus kit that is slated to be the next project.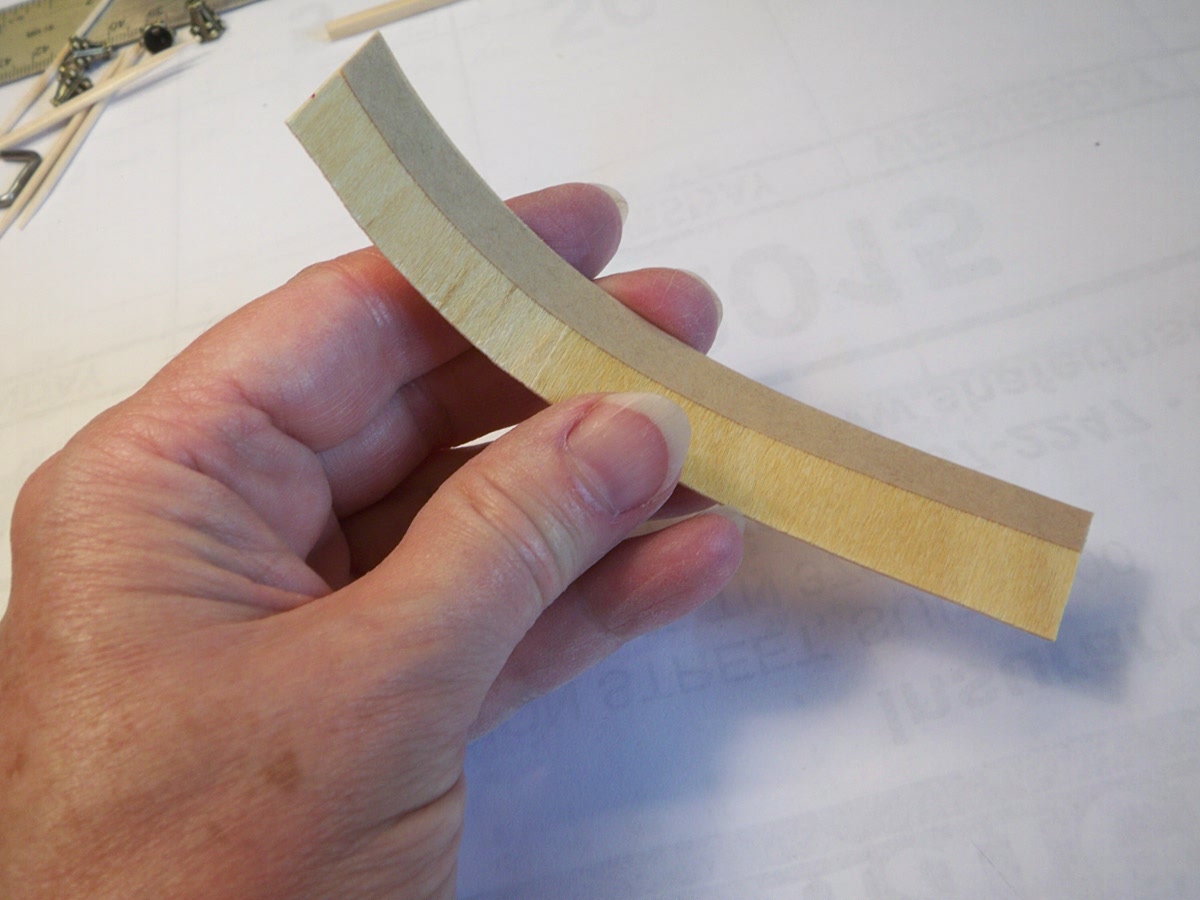 My DH (dear hubby) cut a piece out of a paint stick for me on his bandsaw and I had my pieces to start.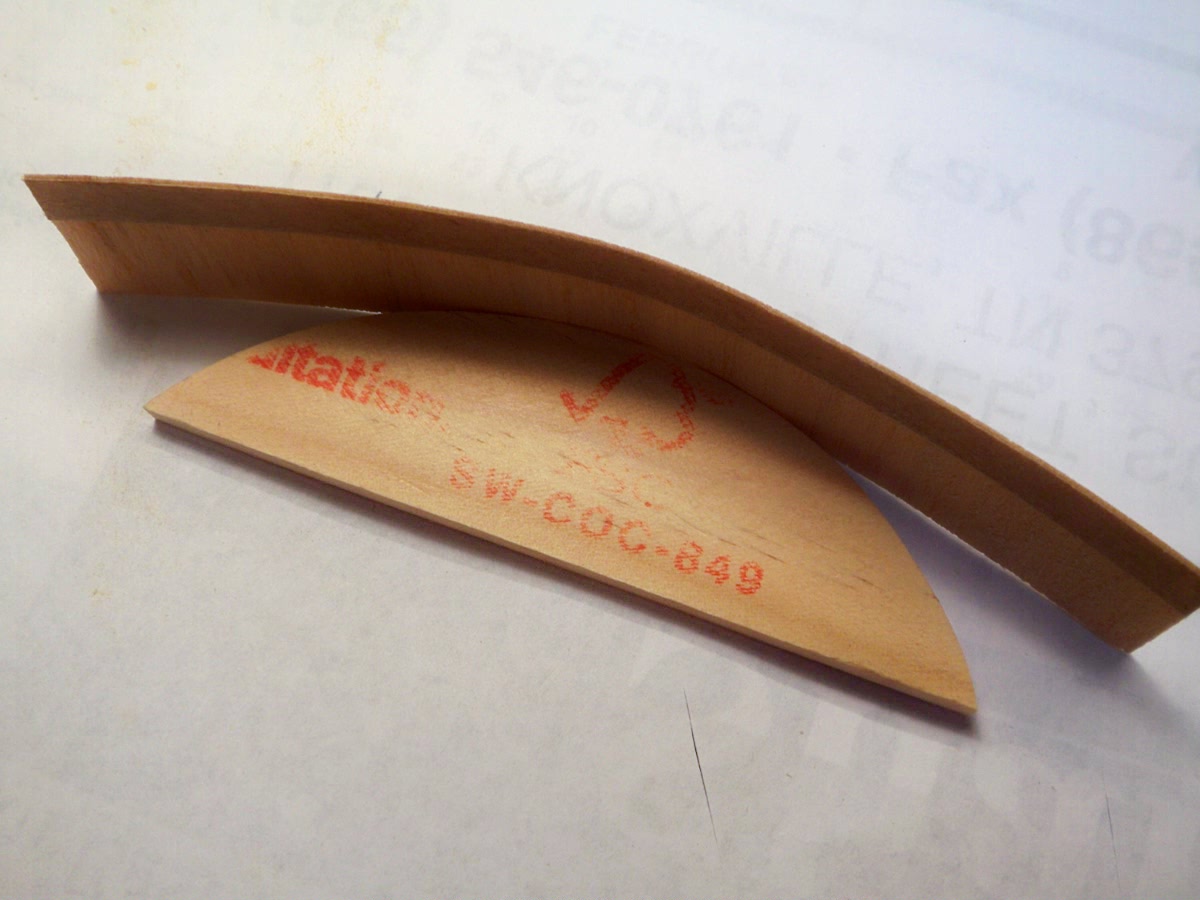 I glued them together and curved the edge with my heavy duty scissors.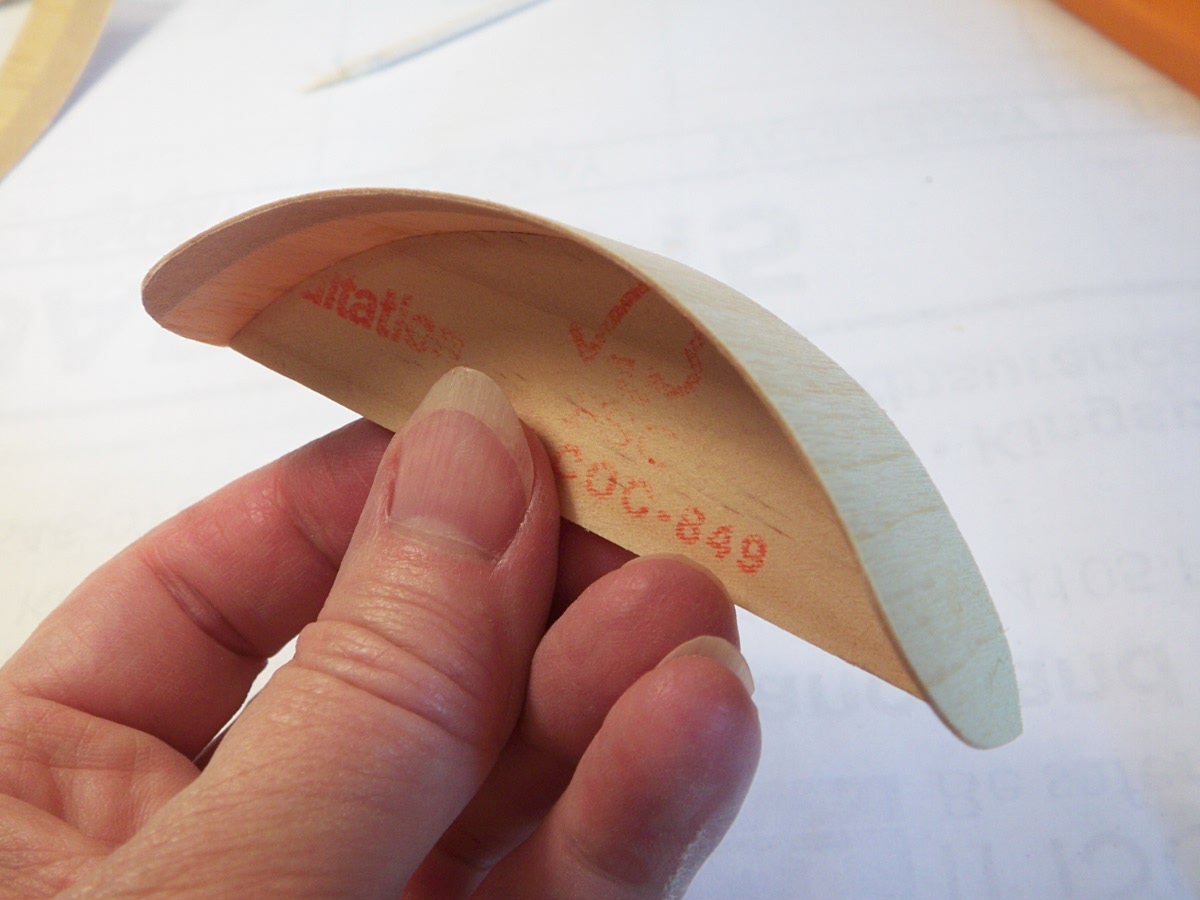 Next is the part where the Captain always leaves the room because he's never quite sure if I'm making rivets or if he's going to have to put up with bling! LOL! Between you and me, they're definitely going to be rivets....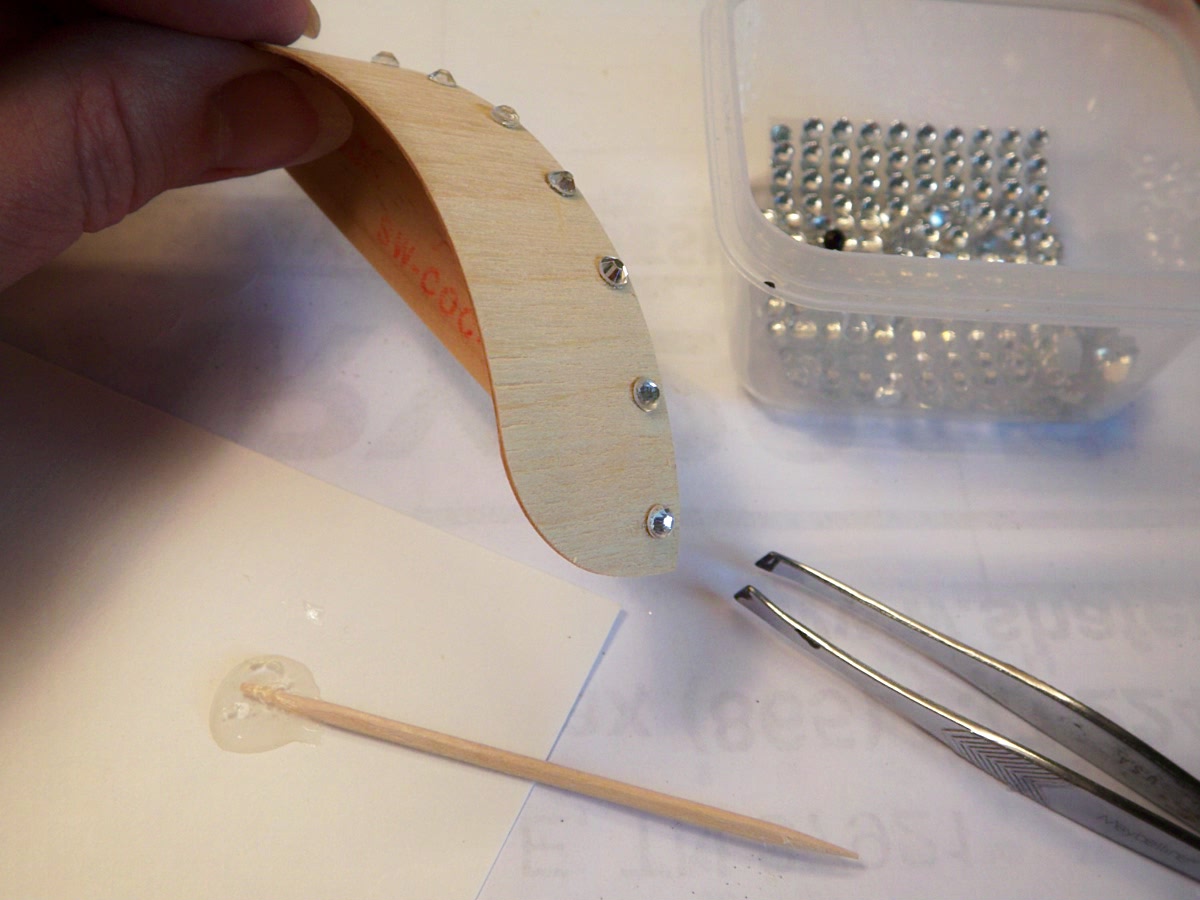 I was going to paint this metallic Gunmetal Gray, but decided that the front needed a little more color to it. I think I will paint this with a matte finish or maybe dry brush some bright copper on it, but for now have to wait for paint to dry.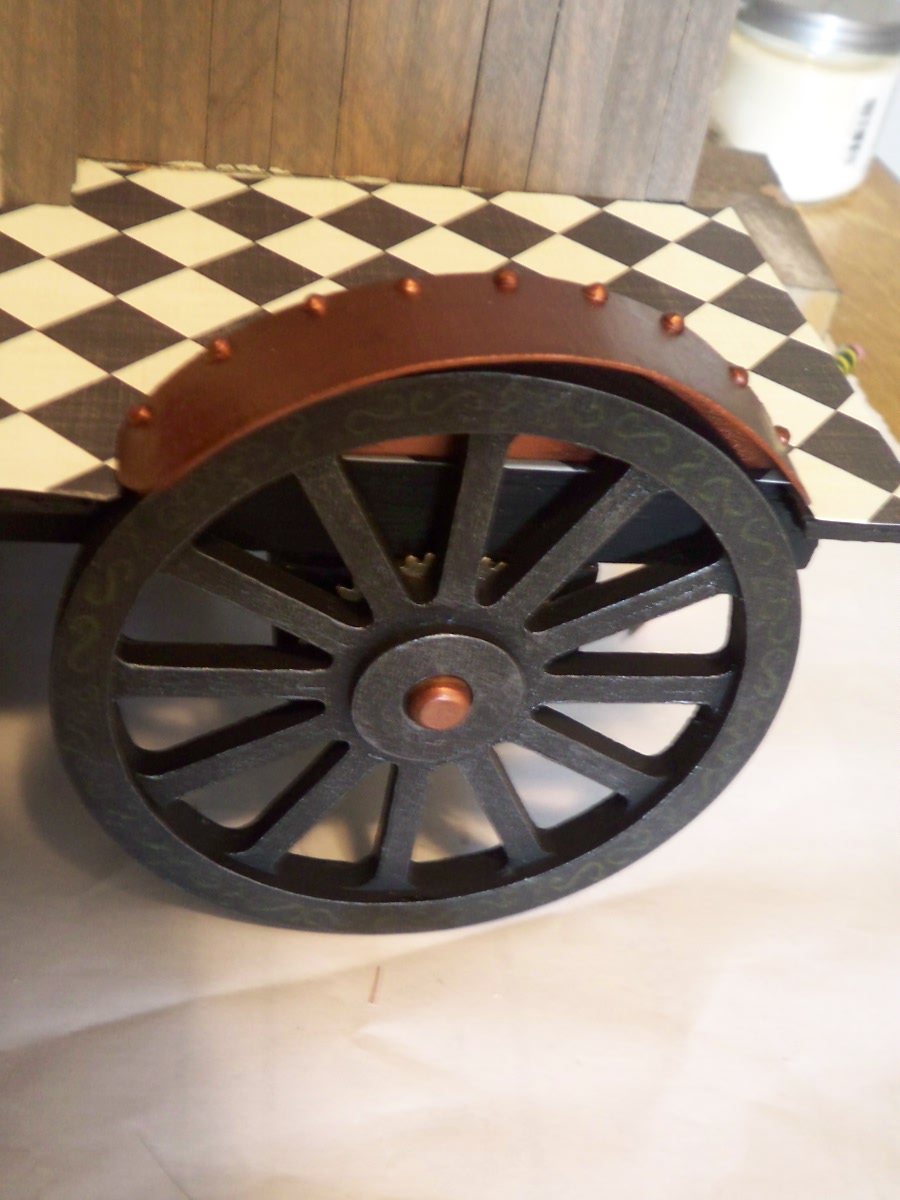 Pray for our country and have a great day all!