Still have some touch-up to do on Rose's gown but wanted to come up with a hat for her too. I looked through my stash at different straw hats and plastic shapes to see what looked right. I came across a little crocheted hat that has been around for years. At the time I bought it, I dampened it with hot water an reshaped it a bit. It fit her perfectly but was an off white color. Bring on the black paint!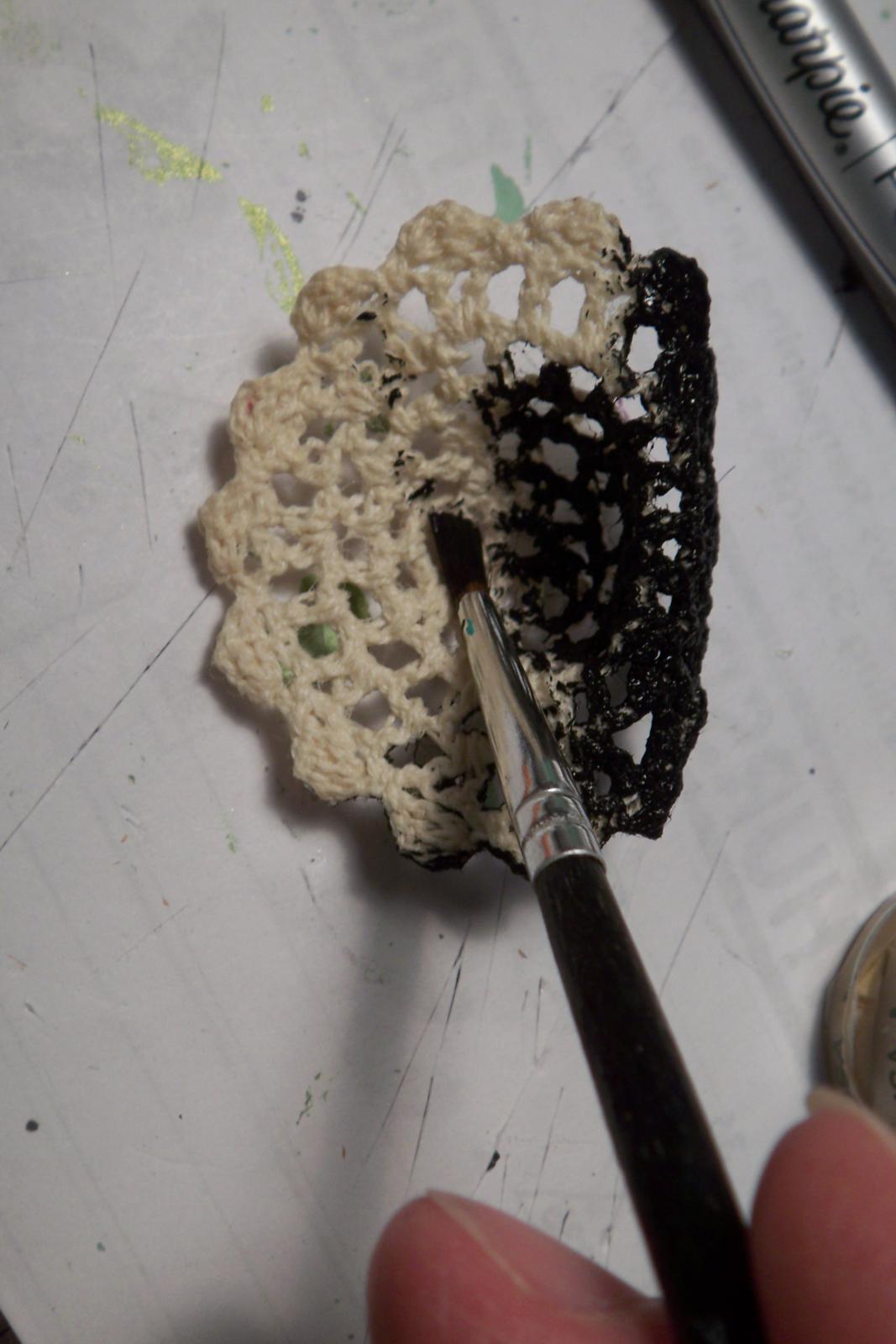 While waiting for the paint to dry, I was looking for some kind of trim I could use on it: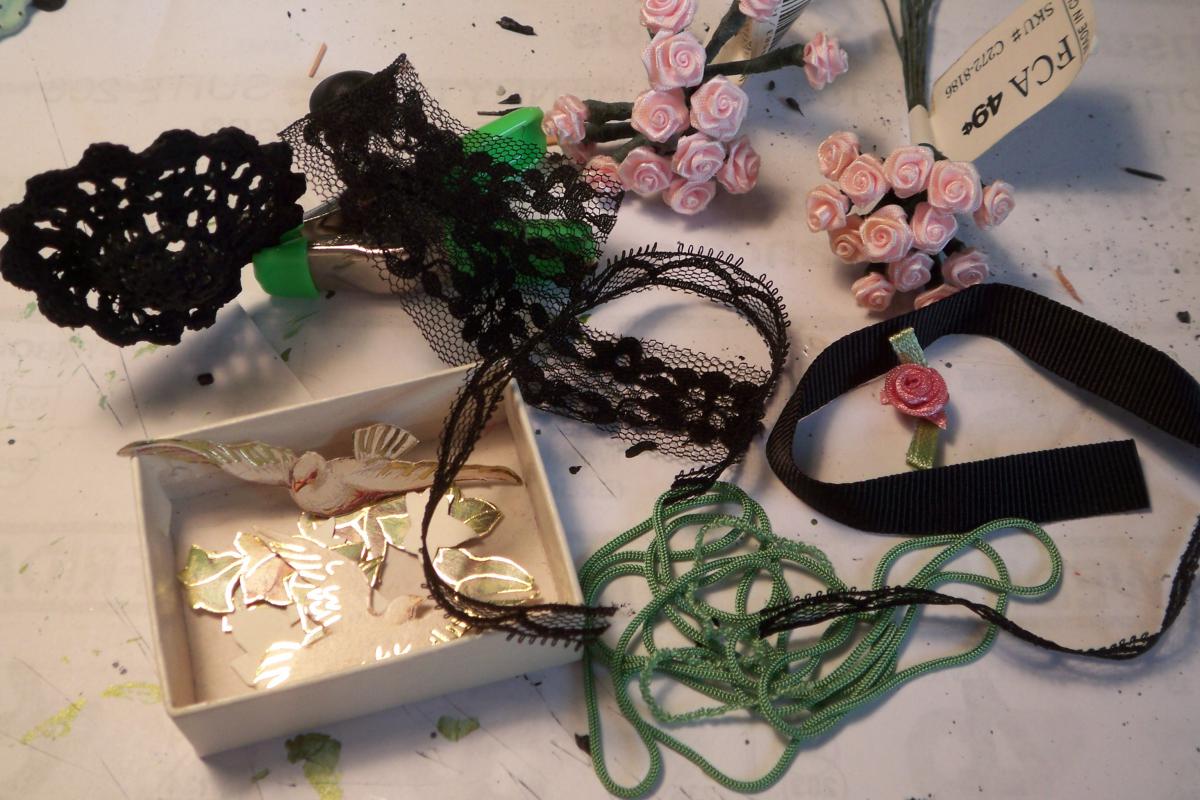 So far, I haven't found anything that looks quite right. But I think she looks fabulous in it!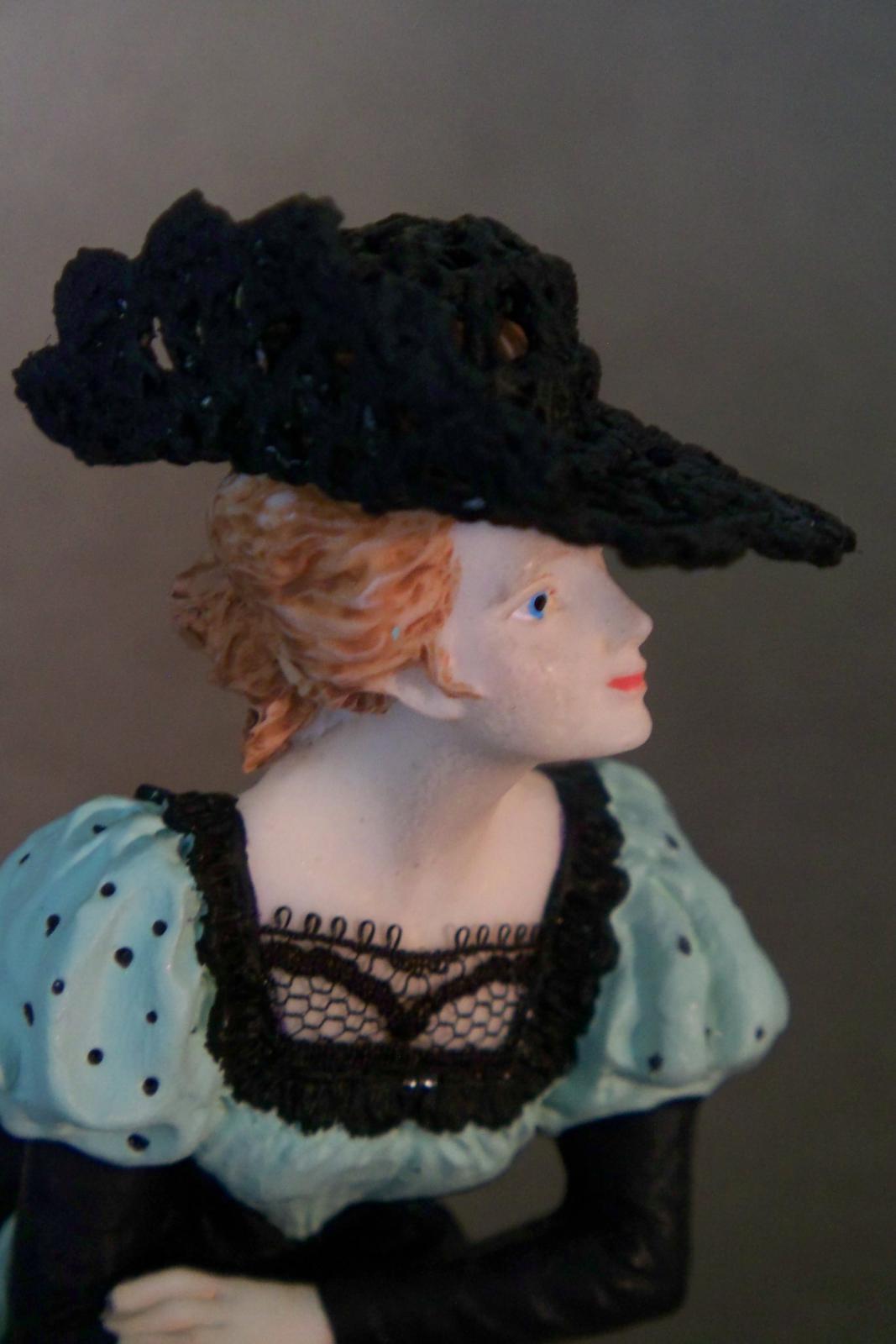 In other news, The Captain has been eagerly awaiting Rose's new outfit. He comes by the shop every day to check on the progress. Rose felt that the neckline was a little too revealing, so requested that I make a modesty panel for her. She also decided that even though she didn't like the shine of the metallic green, she did want a little shine on her gown. That will be the next thing after final touch-up. This morning when she came by the shop for more work, I noticed that she was laughing and talking much more than usual...then she showed me her left hand!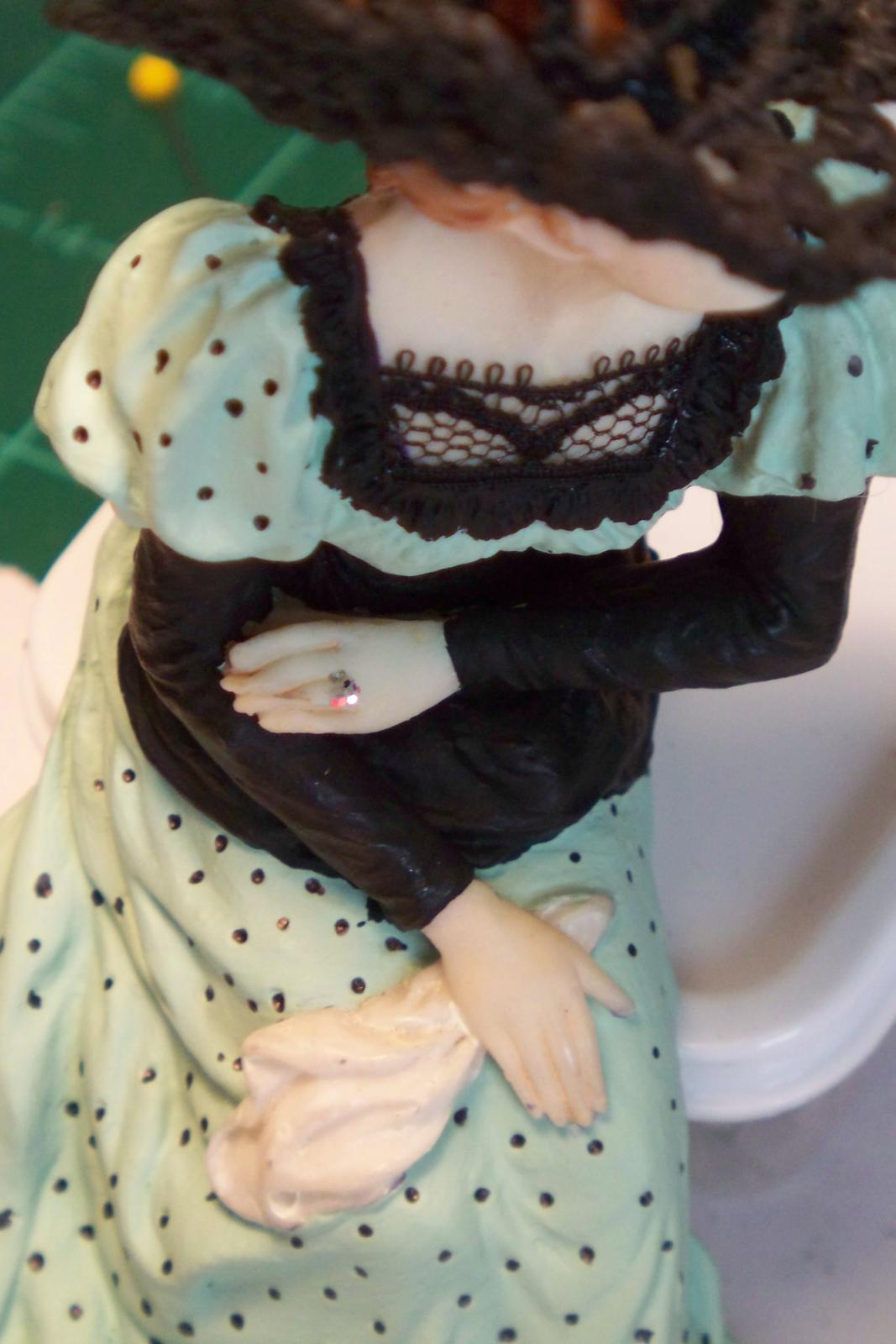 Our Captain isn't wasting any time! LOL!