The Captain took another header yesterday but didn't lose his head this time! Decided it was time to correct the situation. I took a look at the bottom of his shoes and he had worn his heels completely off. I might not be a cobbler, but I am pretty good with wood so looked through my stash and found some very thin pieces to work with. Traced around the heels of his shoes and cut out a couple of heels out of wood.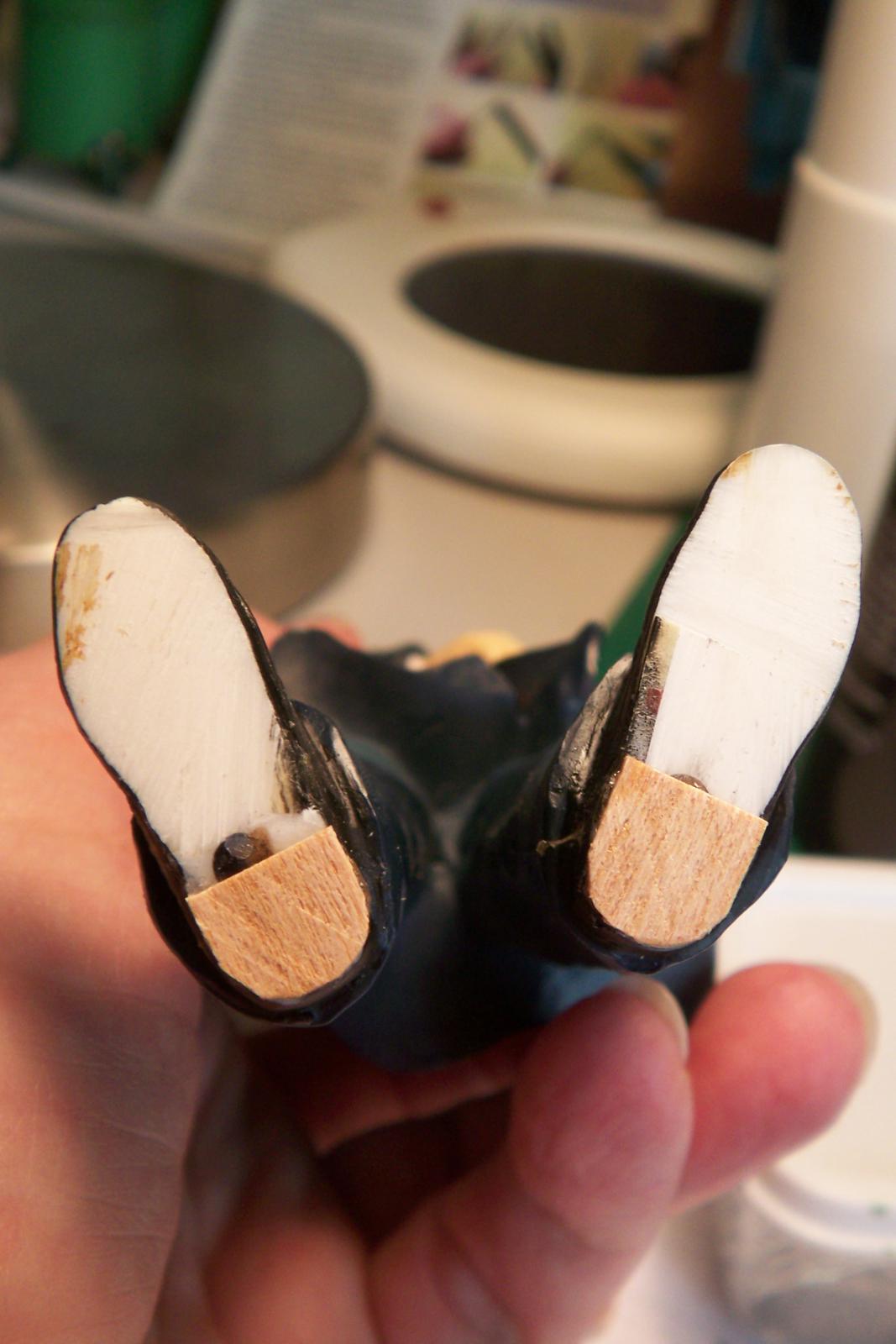 He is much more stable now and with a little black paint, he is as stylin' as ever.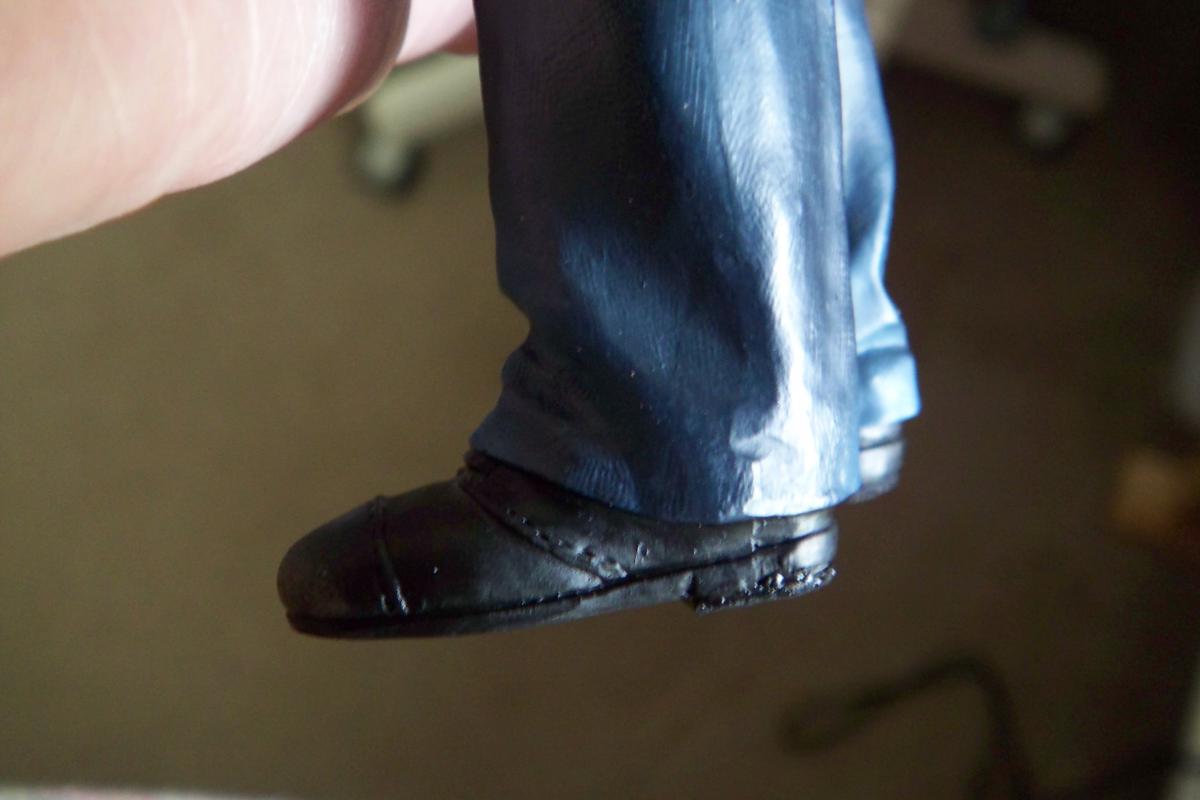 The Captain is not about to lose his head again over Rose.....oh yes, that's the ladie's name! He's going around humming "Wild Irish Rose" now with a bit of a blush to his cheek. It's nice to see him happy again.
The Summerhouse is on it's way to having a balcony in the back. Went back and forth about whether to have a trap door with chains like the Neverwas Haul or a balcony with wrought iron. As you can see, the wrought iron won out! It's made from scrap wood and I want to put more of the gray siding down on it for floorboards. The railing was made with plastic wrought iron and my trusty little wire cutters. I cleaned up the cut areas with a craft knife and sandpaper and glued the side pieces on with E6000. I found that it sticks alot better when you let the pieces set for two minutes before sticking them together. Nothing like reading the instructions.........LOL!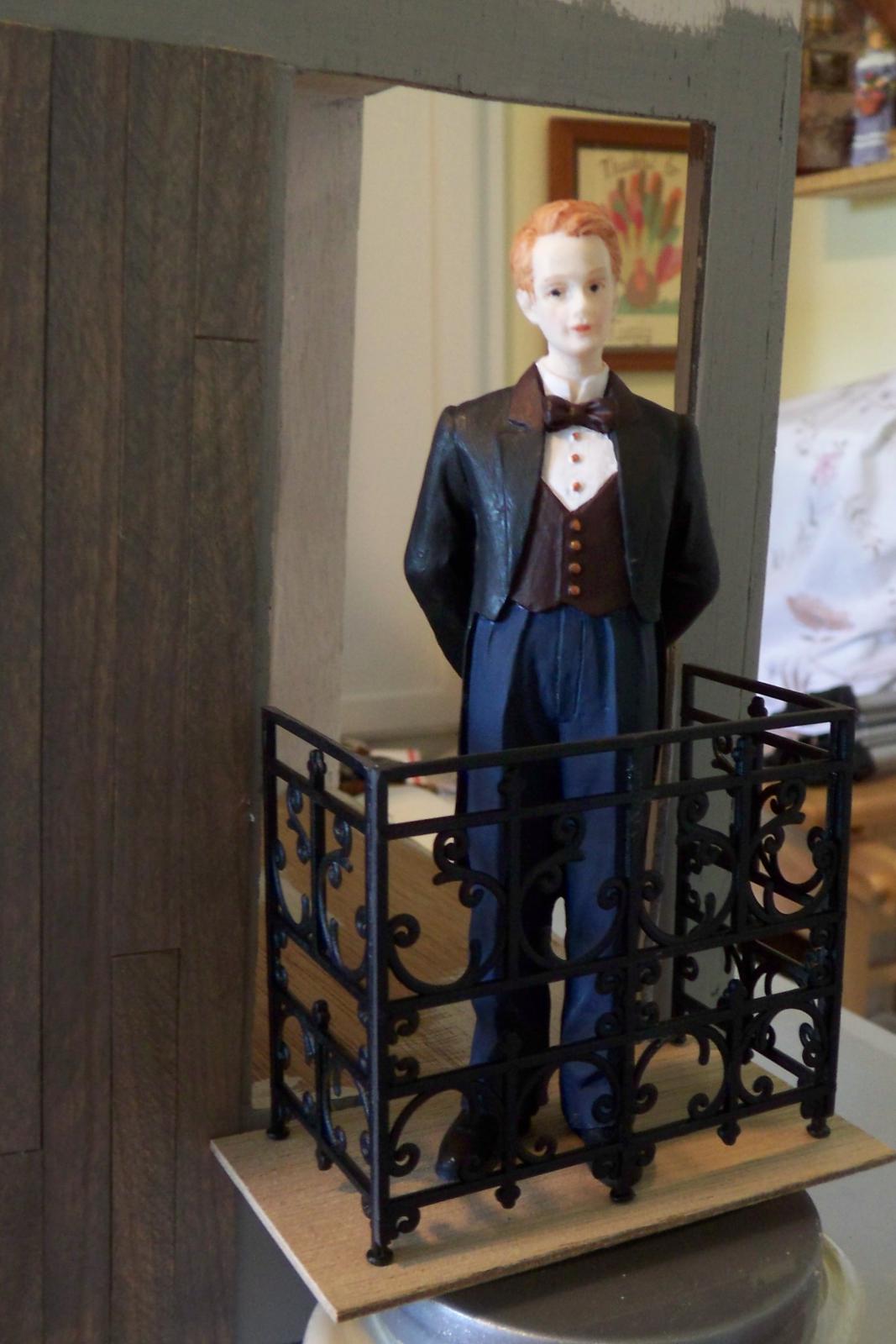 These are the brackets that will be supporting it underneath.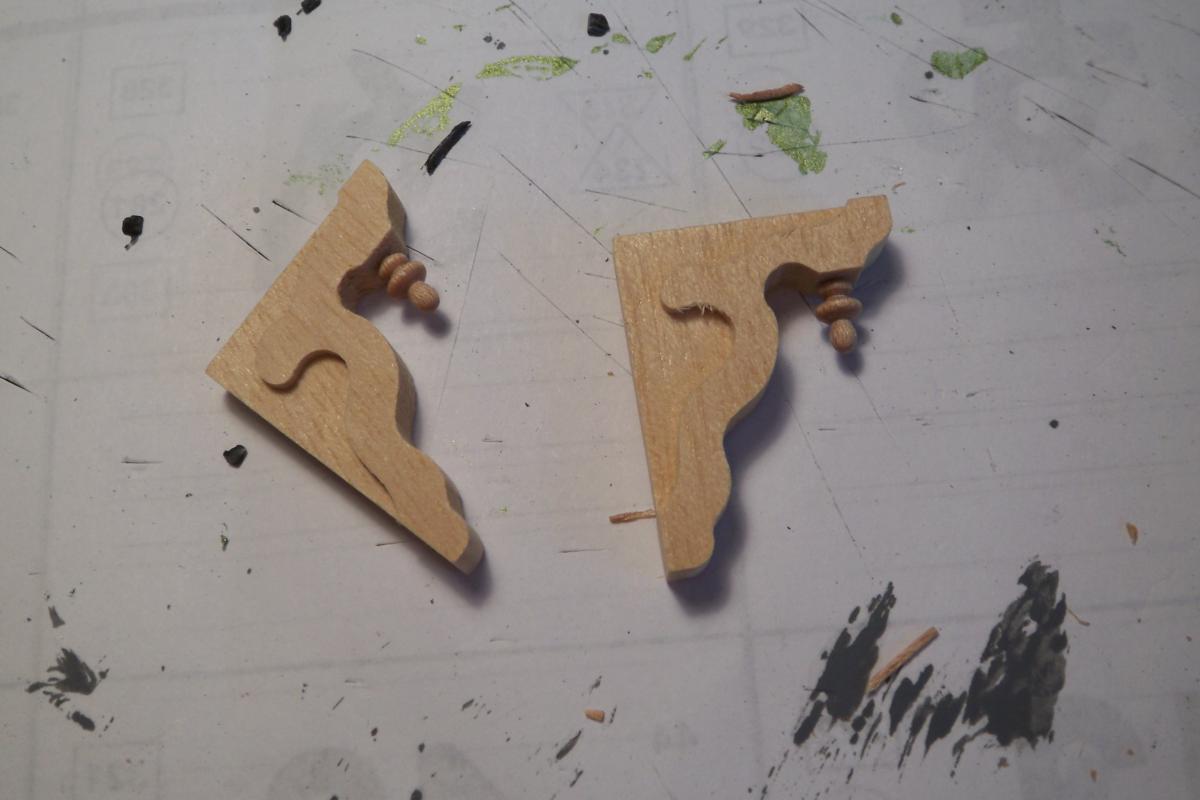 So today I will be cutting more boards for the exterior and the floorboards then I can start on the metal strips with the rivets. It's another beautiful day in TN! Have a great day all!