Monday morning.....working on some laundry and riveting the Summerhouse in between! I have alot of these pieces to prepare, so will just show you the first few and catch you up with the finished product in a day or two. I started with some stripwood and bejeweled them! LOL!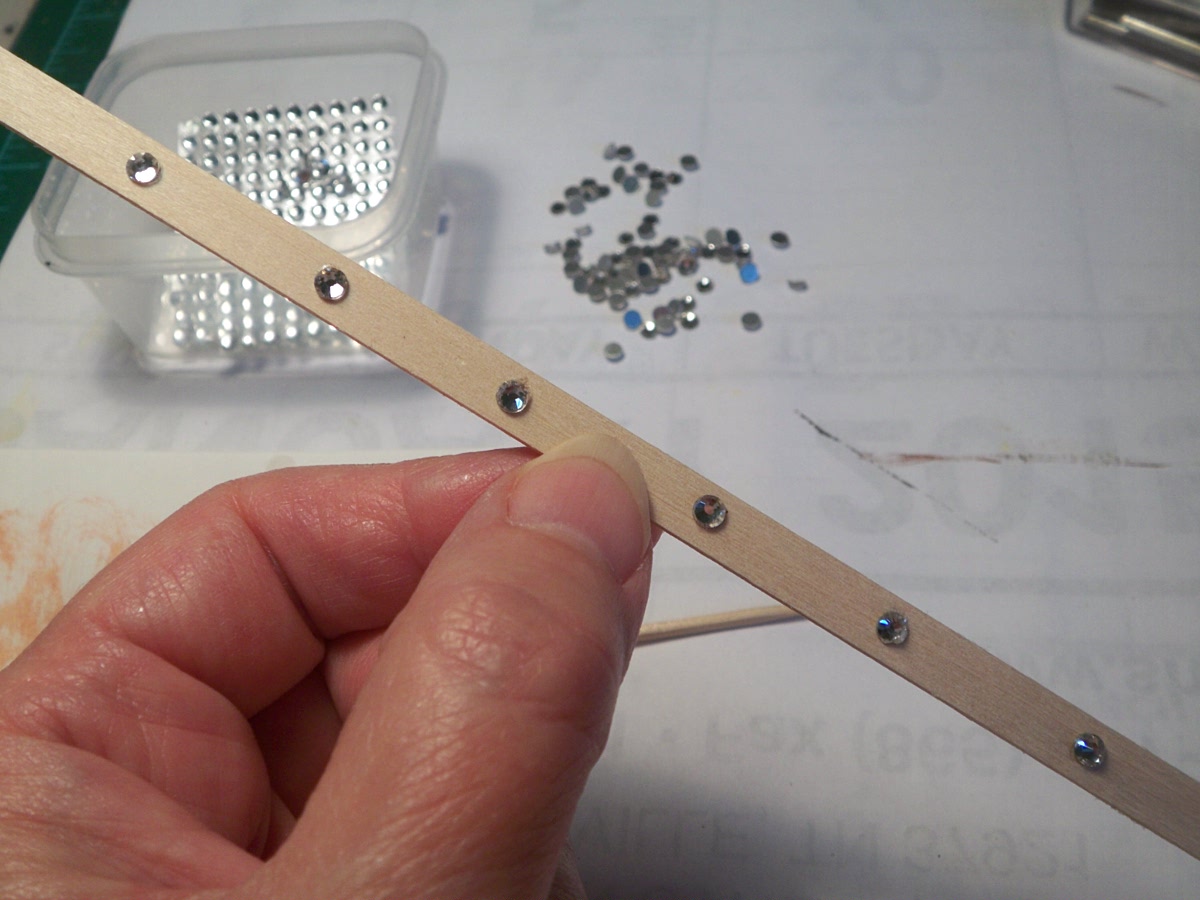 The Captain was busy taking deep breathes at the sight of all that bling, so I painted them black.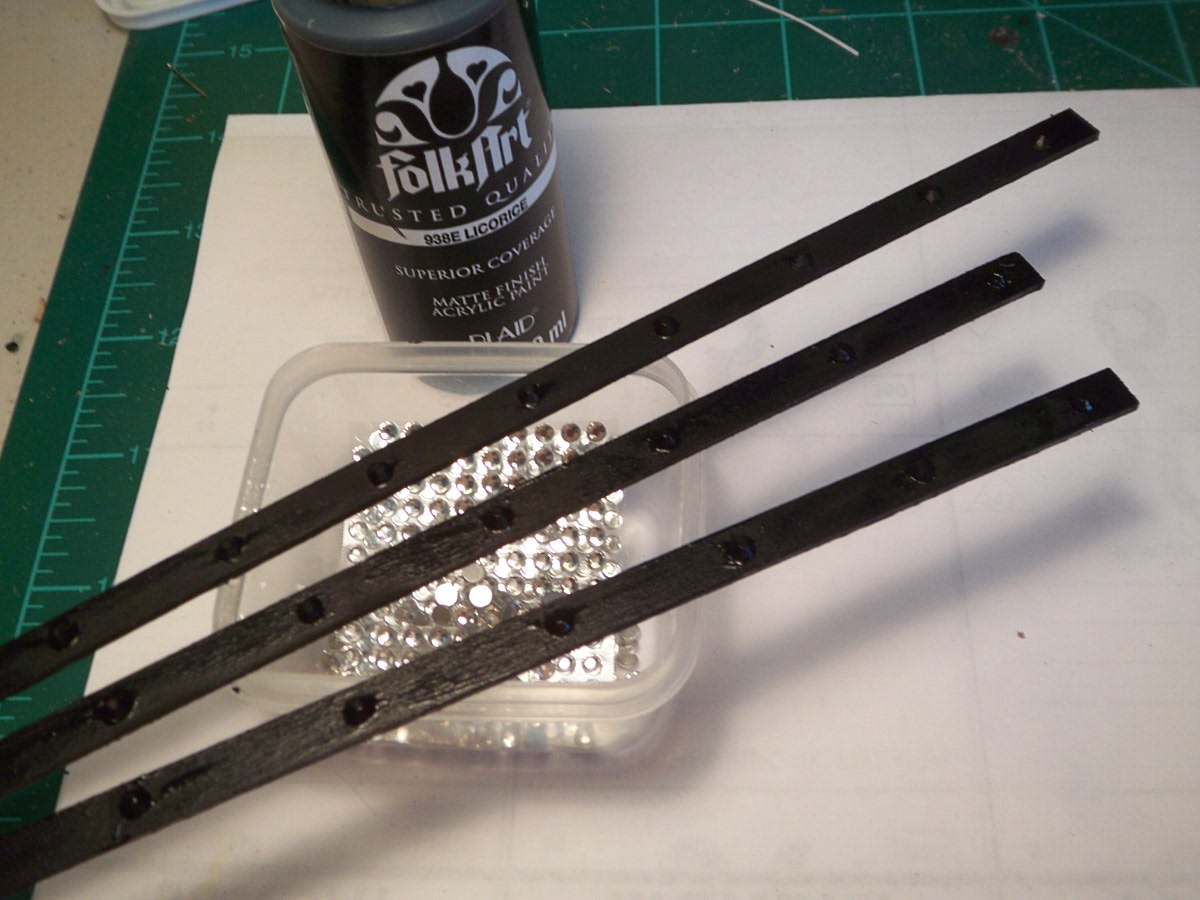 After waiting for the black paint to dry, I dry brushed with Metallic Gunmetal Gray.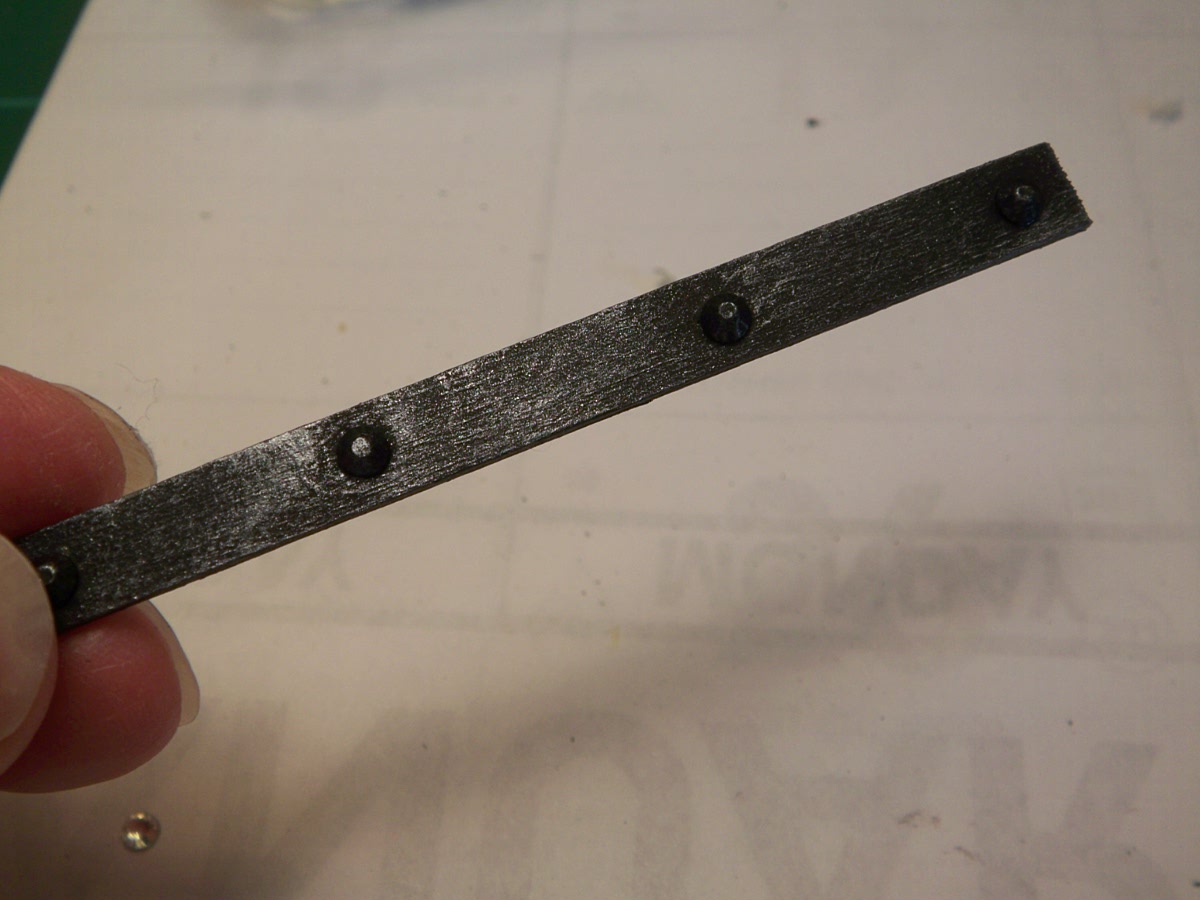 This is how the pieces will look applied to the Summerhouse.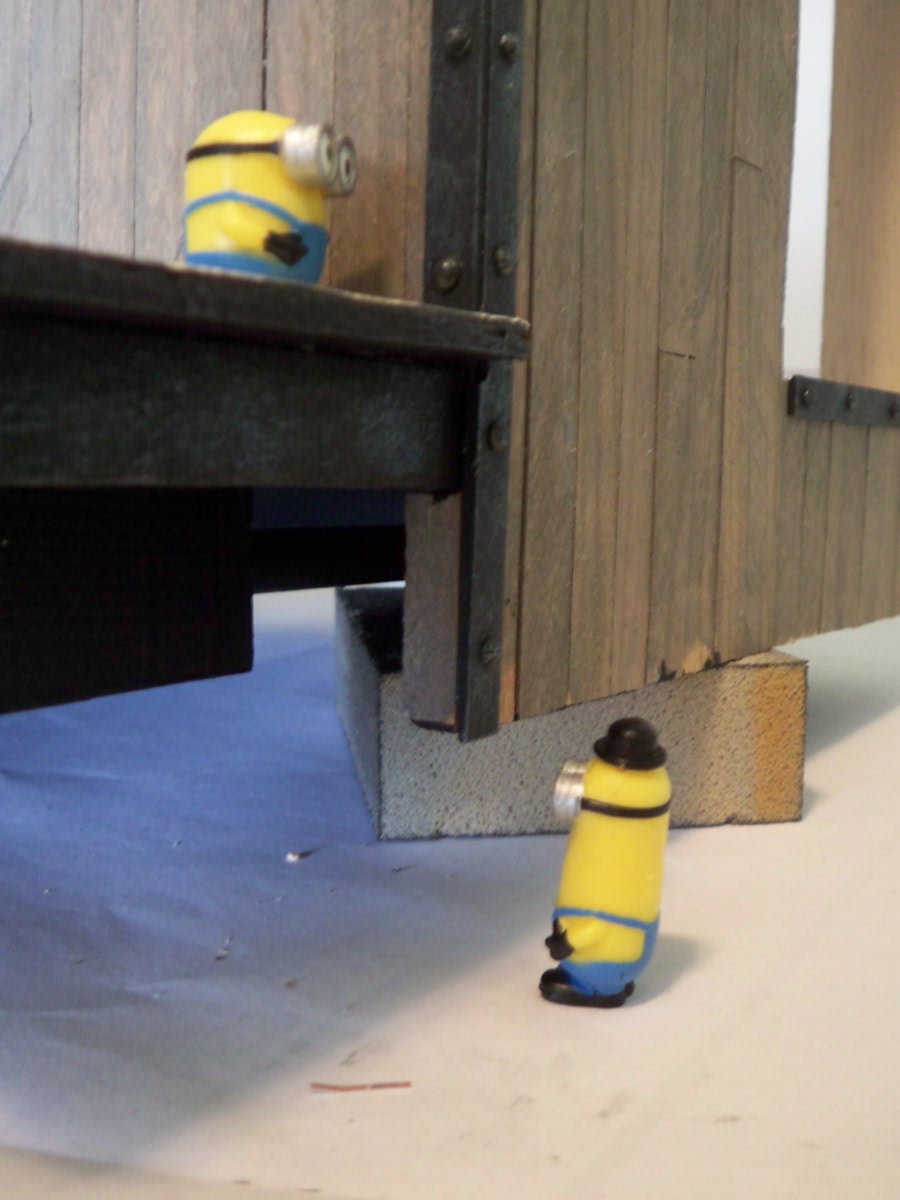 As you can see, the building inspectors dropped by to examine my work. They told me it wasn't bad for an amateur riveter, but I need to do better at lining up my rivets.....and did I have any bananas.....(?!) I never met any building inspectors like these guys..wonder if they were imposters....Meanwhile, I saw a ship's bell in one of the pictures of the Neverwas Haul and thought ."Hmm, I need one of those..." I looked around in my stash of stuff and found a piece of plastic fencing and a small bell that I think will work.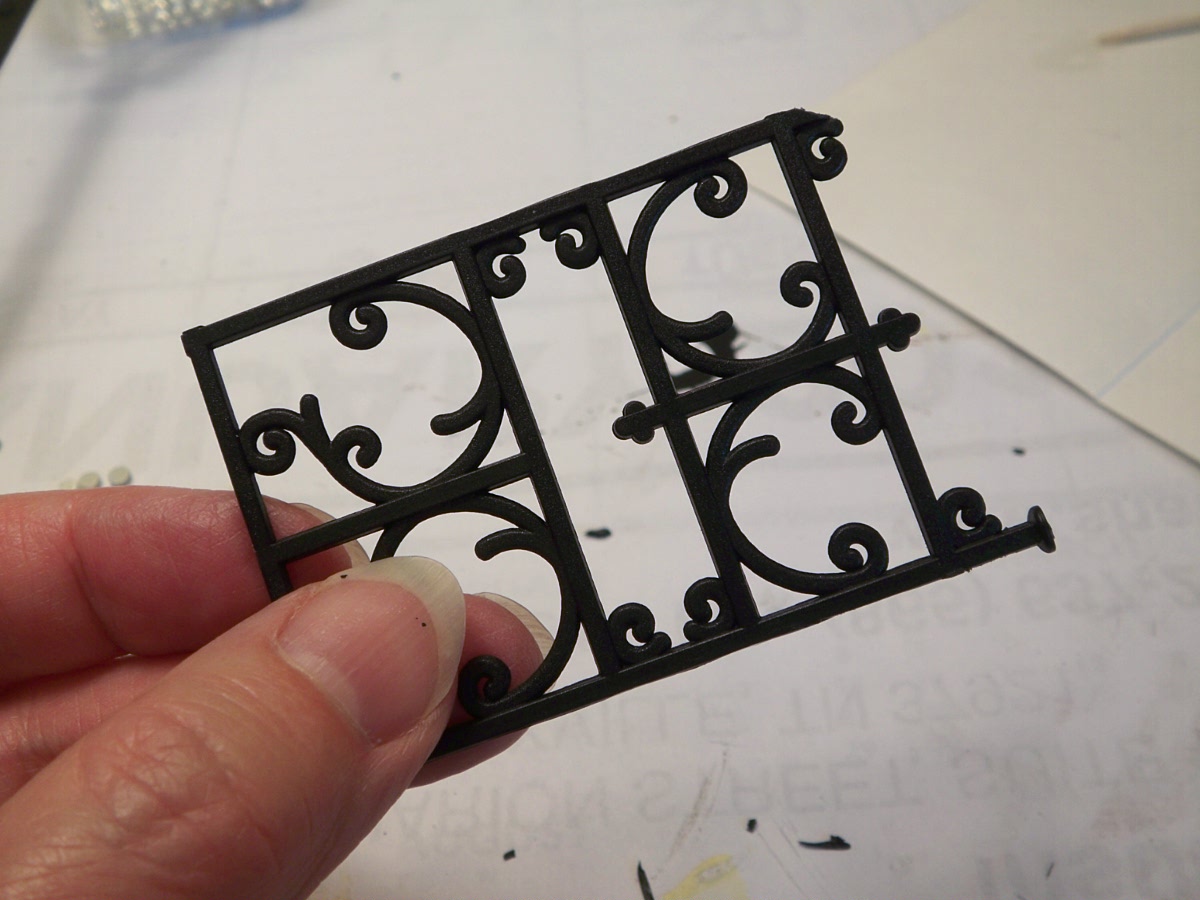 After cutting away the parts I didn't want, this is what I ended up with.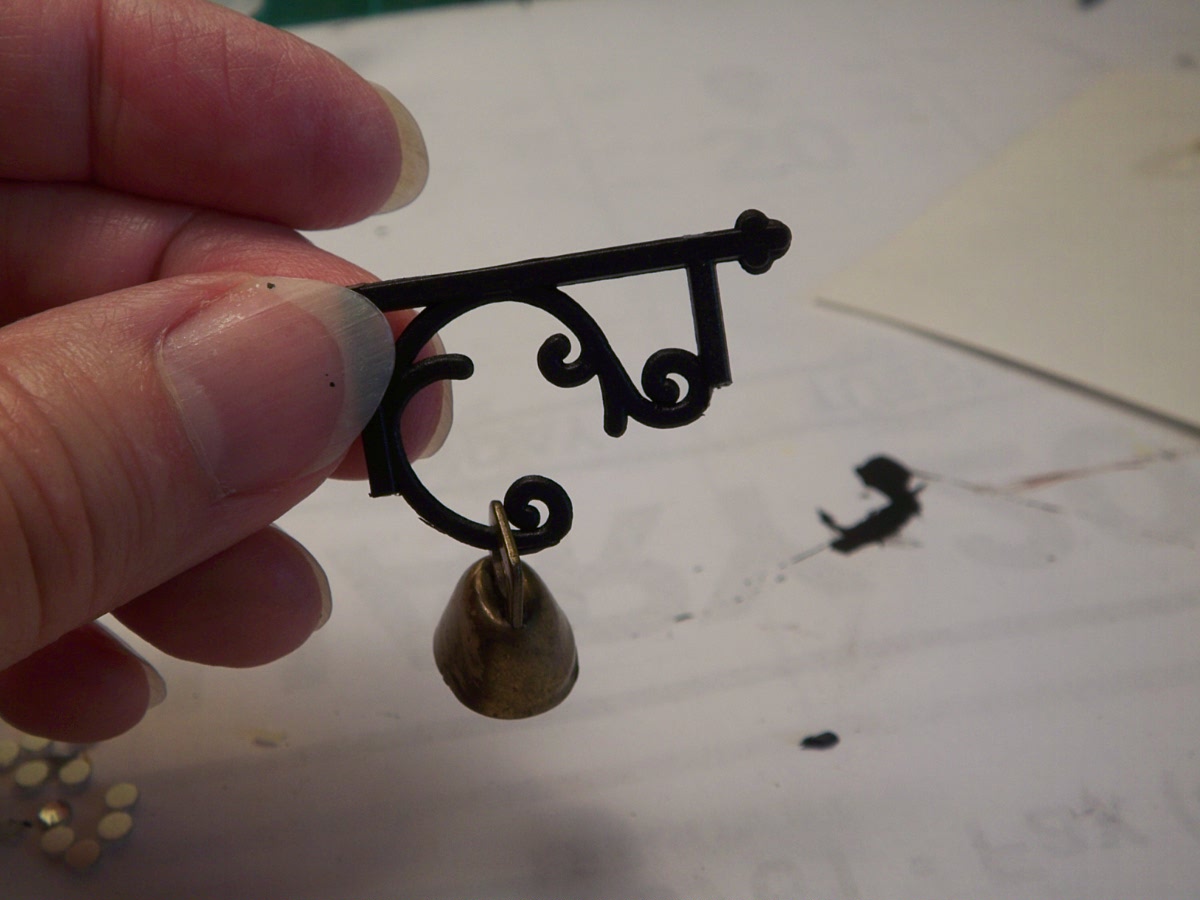 It still needs some work, but I will mess with that a little closer to the finish line as it looks like it will be a bit fragile. Just thought I might add a piece of wood backing to it to make it a bit more sturdy and provide a larger glueing surface. Onward and upward! Have a great day all!