Painted the section of the house that the wood strips will be fastened to. I used Ceramcoat Hippo Gray for the first coat and was real disapointed with the coverage. For the second coat, I used Craftsmart Grey and was much happier with the finished results.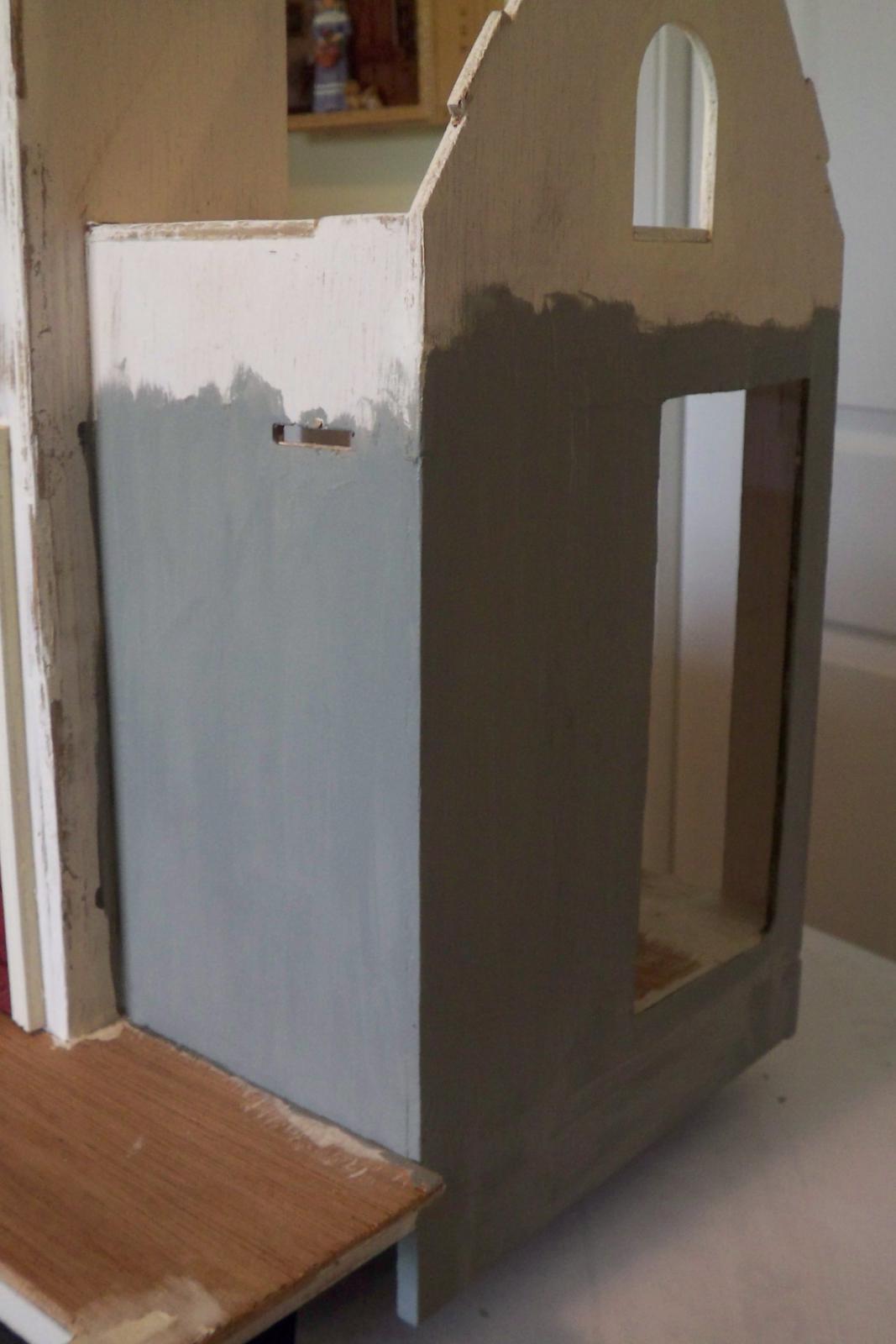 Last night, I saw the Captain out on our back deck watching the sunset. He seemed in a pensive mood. He's eager to start on his journey with theSteampunk Summerhouse but doesn't really want to go alone. I know my mom won't part with the Lovely Marilyn, so maybe I can go over to Miniatures.com and buy her twin sister for the Captain. I could even steampunk her up! LOL! The Steampunk Family has agreed to be his crew on the trip and there has been much preparation going on. Talk about pressure to finish this! Yikes! So as is customary, I will close with a picture of the sunset that the Captain was gazing at.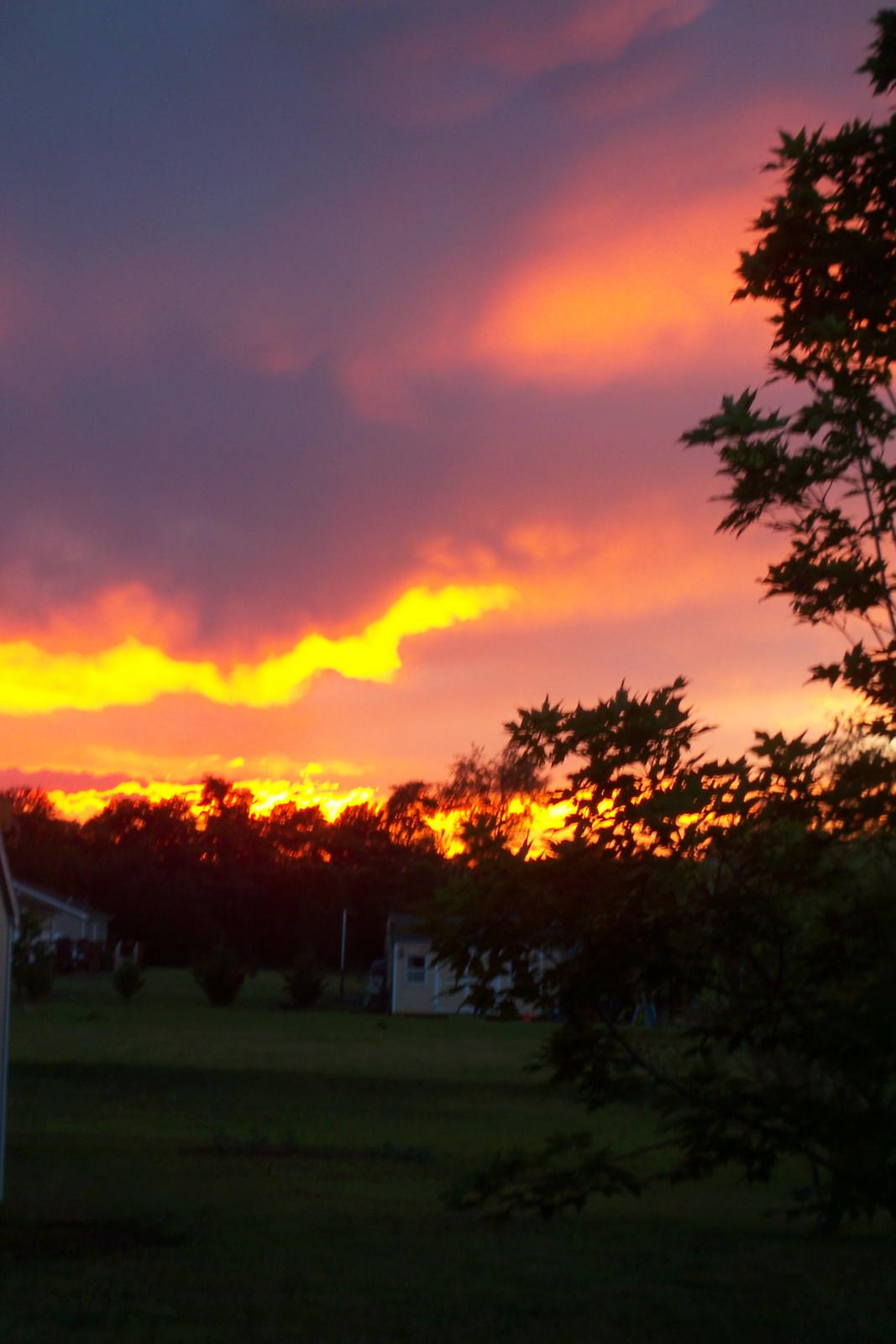 Have to go out and find a paint stick so I can assemble the scissor stairs...have a good day all!