Have been getting up at 7 the last few days because I was thinking about these steps! After staring at the picture I have, figured I needed a support bar at each end so spent part of the morning painting a stick. LOL!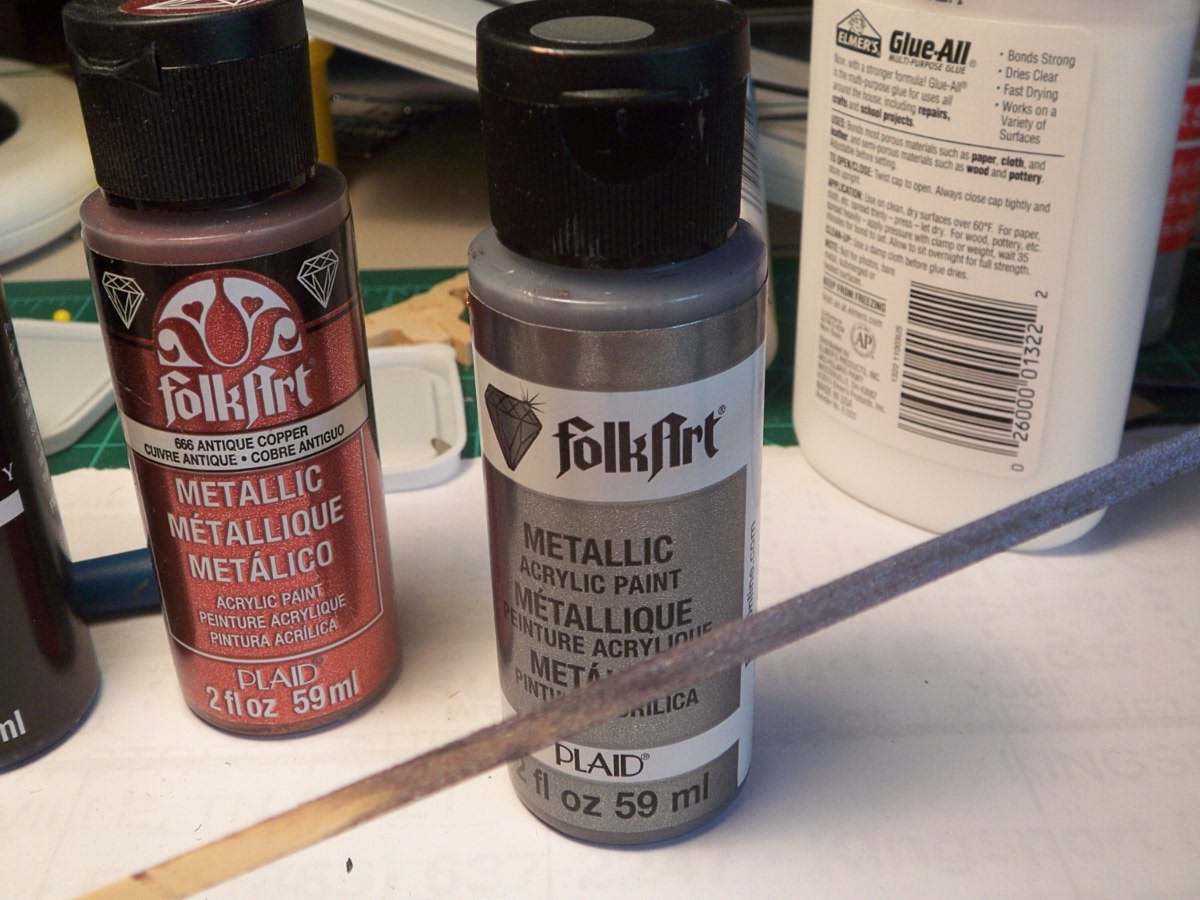 I thought that would be the end of it, but had a few scratch-my-head moments assembling the small top section. Cut a couple of pieces wrong so thankfully had a few extras. Always make a few extra pieces if you attempt building a set of these!
Well, drum roll please, here are the finished steps!
The only thing left to do is to come up with a way to keep them closed once they are mounted on the Summerhouse. I think a cool leather strap would work....will think on this some more.
In other news, Rose gave me a call this morning! She said she was using something called a "cell phone". The Captain wasn't very impressed, said it didn't even have one gear on it! Rose said they have been walking on the beach listening to the waves and enjoying the sunsets together. She has quite a collection of shells to bring back and was wondering if I could design a display cabinet for them. If I can build scissor steps I can build anything! Don't worry, I didn't say that to Rose, it's our surprise when they come back. They have been to antique shops and ladies' shops and I hope there is room in the Summerhouse for all her shopping! I think the Captain and Rose are going to need their own little cottage for year round use and the Summerhouse will be for their trips. They come home tomorrow, I can hardly wait! Have a great day all!