Good morning! It was a crazy weekend around here but managed to squeeze in a little time for the scissor steps. The picture I have of them wasn't real clear so I had to fiddle around with all the bits to see if I could get them to work. I used the pin vise to drill more holes in the side pieces and pinned them together temporarily to see if they would fold the way they are supposed to. So far, so good!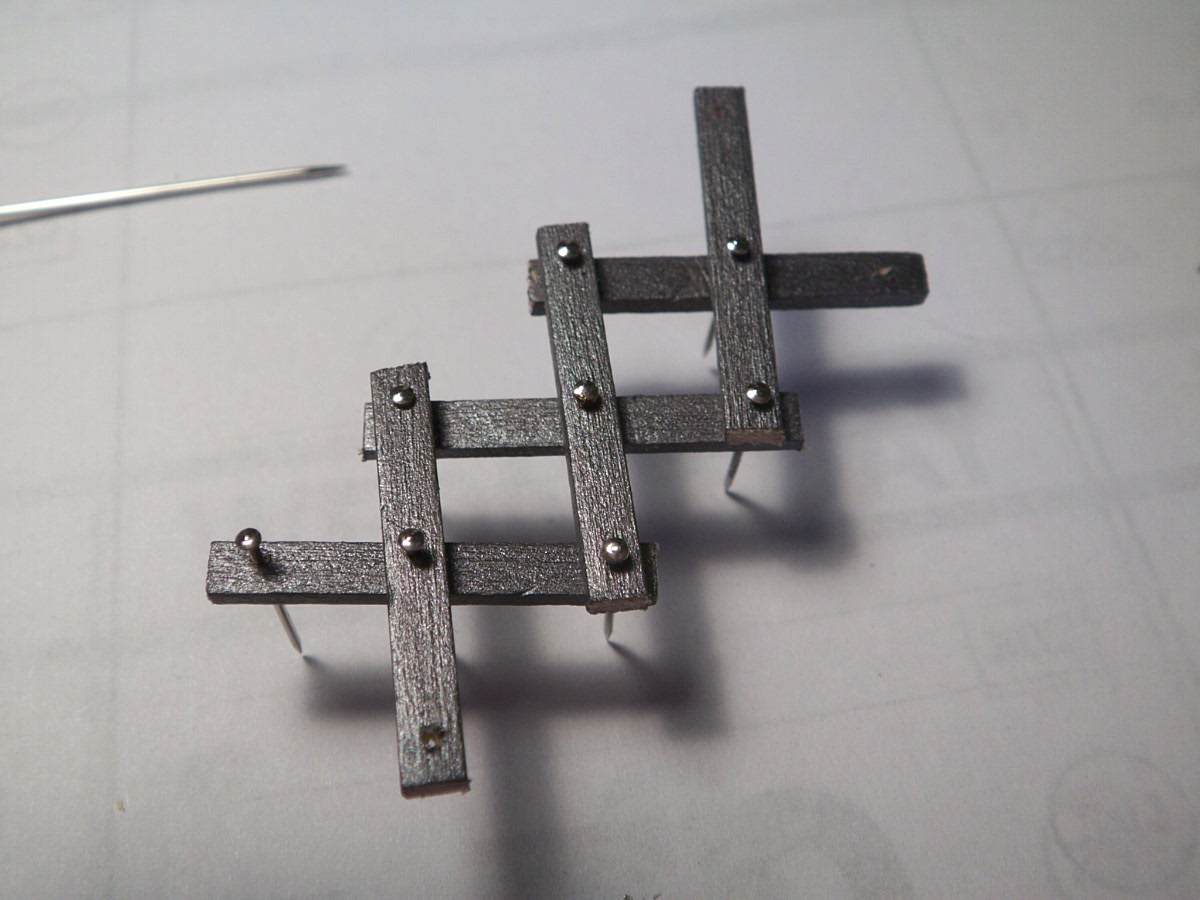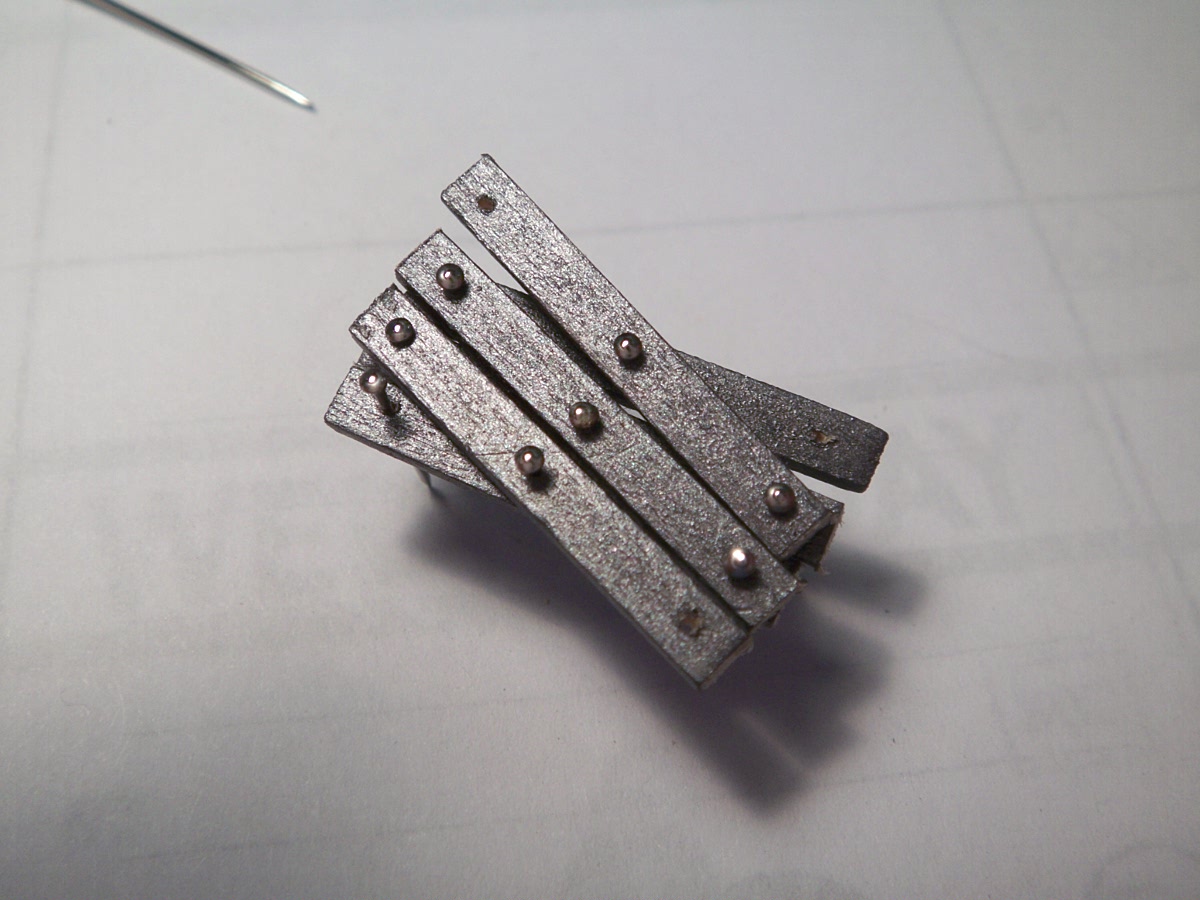 All I have to do now is finish drilling the holes in the ends of the steps, apply my fake diamond plate and pin it all together! The Captain and Rose will be so surprised! Good thing I measured the space before they decided to elope! Haven't heard from them as yet, but I'm sure they are having a good time and enjoying each other's company.
Went to Lowes with DH yesterday and saw a very tempting tool: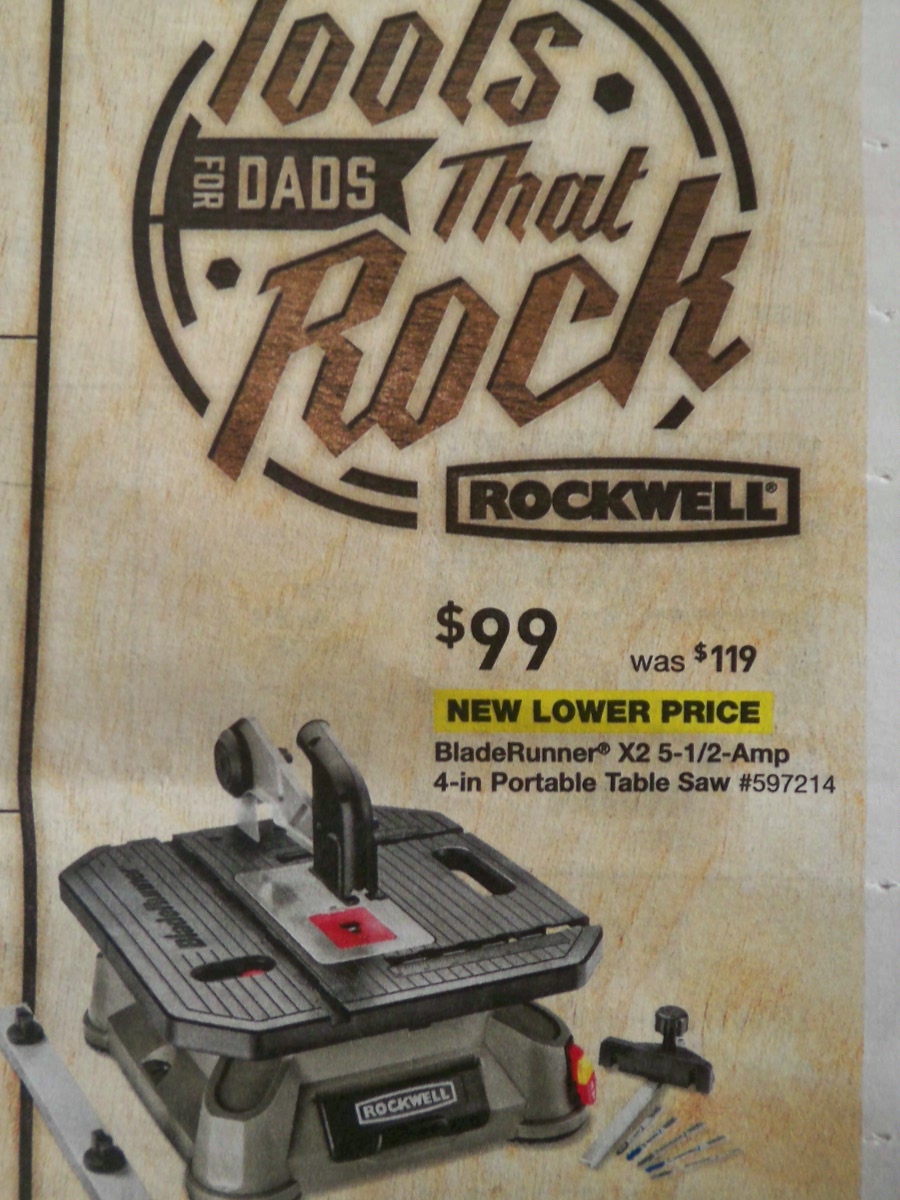 The child in me said "Gimmee! Gimmee!" but the adult said, "You just got a new truck and those payments aren't going to pay themselves..." So unfortunately, I listened to the adult. When the salesman came over, I said "Hey, I know, he can buy me one for Father's Day! I would even let him use it......once in a while!" We all laughed. I think I'll look at reviews online to see how it fares. Thanks for reading and have a great day all!