Whew! Just had a little excitement while I was loading pictures to show you today! I was at my kitchen table and just tilted the screen back a bit on my laptop, when BOOM I knocked over the large bouquet of gladiolas that were in the center of the table! Water everywhere! On the wall, on the rug, running off the table .....and on the laminate floor!! Laminate doesn't do well with water so I was throwing down towels and mopping up as fast as I could! Hope I got it all. I would have taken a picture, but I had visions of laminate flooring swelling out of control. So, now that the old heart rate is slowing down, here we go,
Deb over on the Greenleaf forum was talking about some minions that her husband surprised her with. Gots to get me some of those! I was going to WalMart anyway, so found them in with the action figures. When I brought them home, they were amped up thinking that they had found another evil leader to help take over the world. I haven't broken it to them yet.....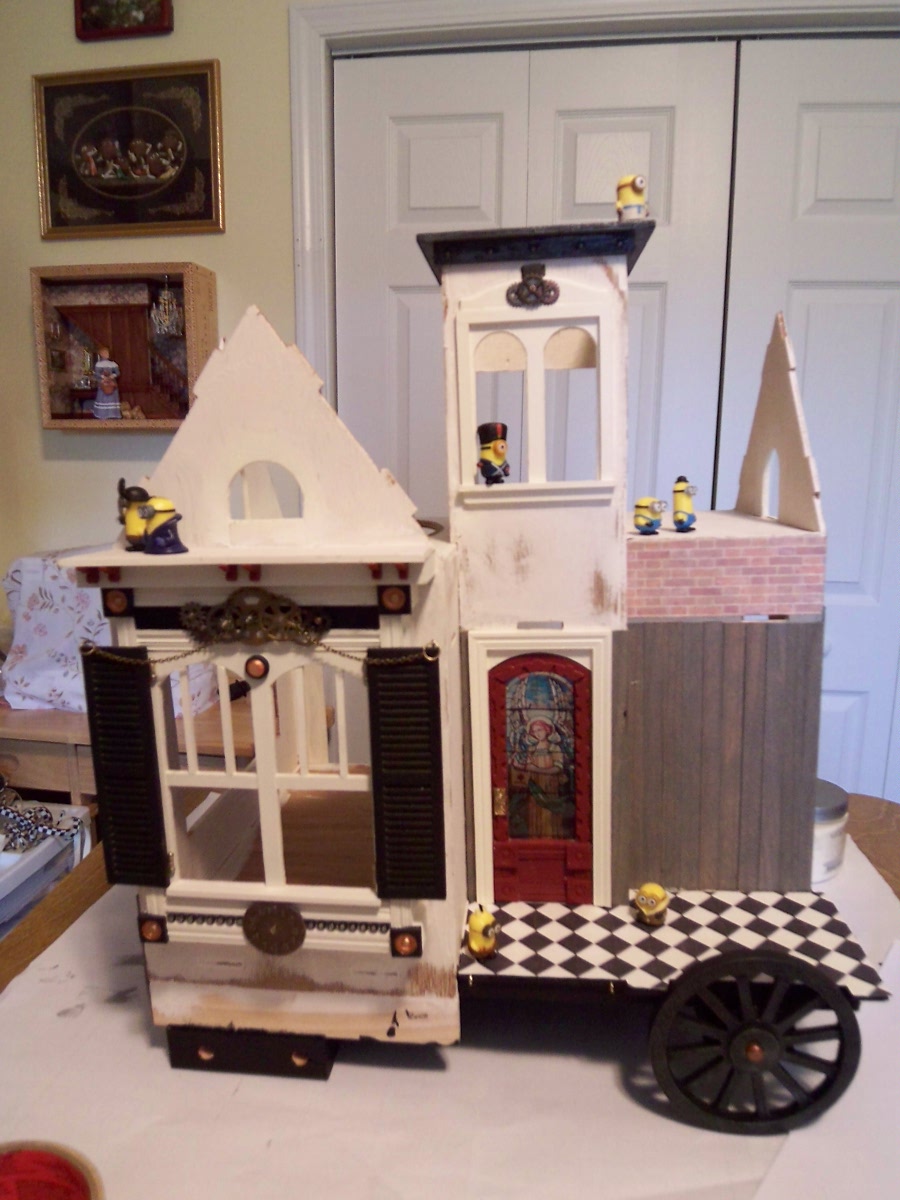 So they have been standing around discussing the possible plans I might have and if they are going to get cool weapons like the fart gun.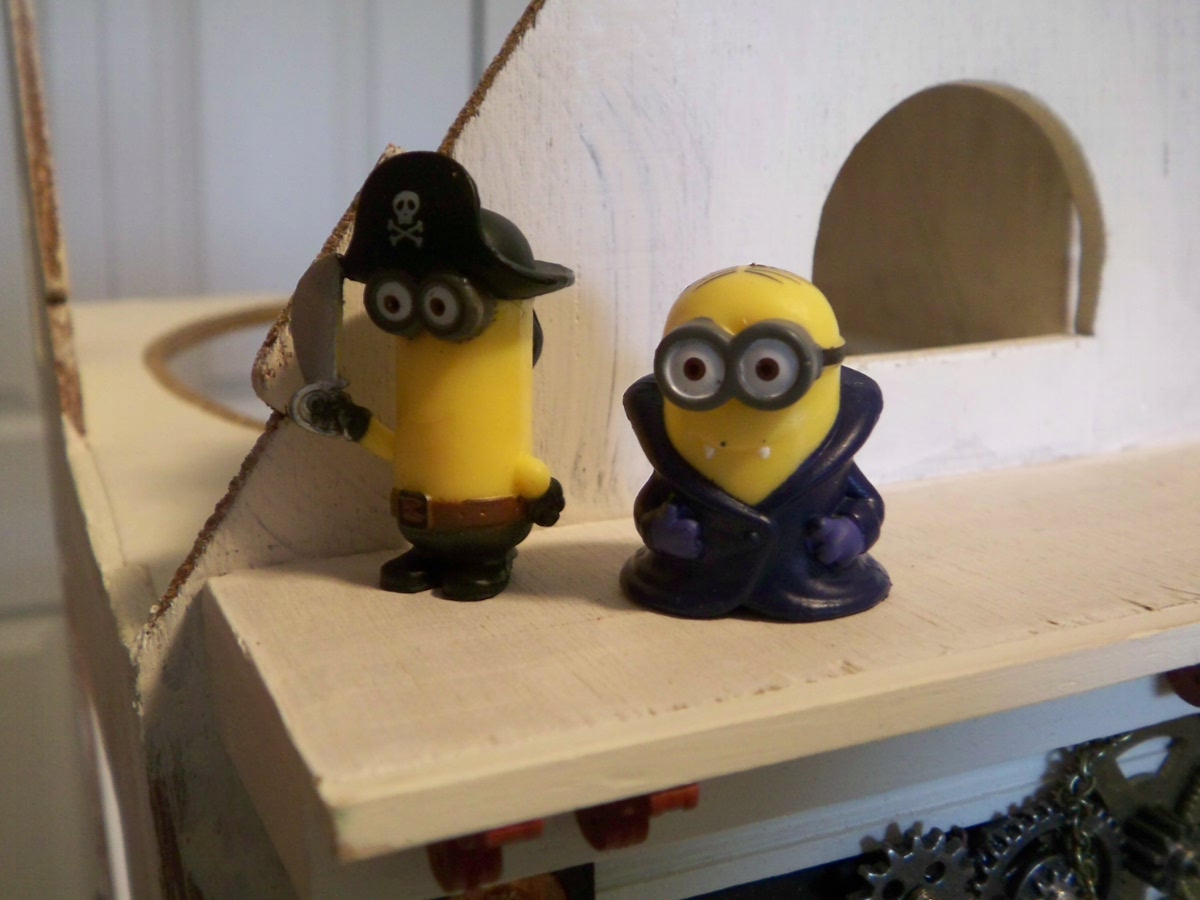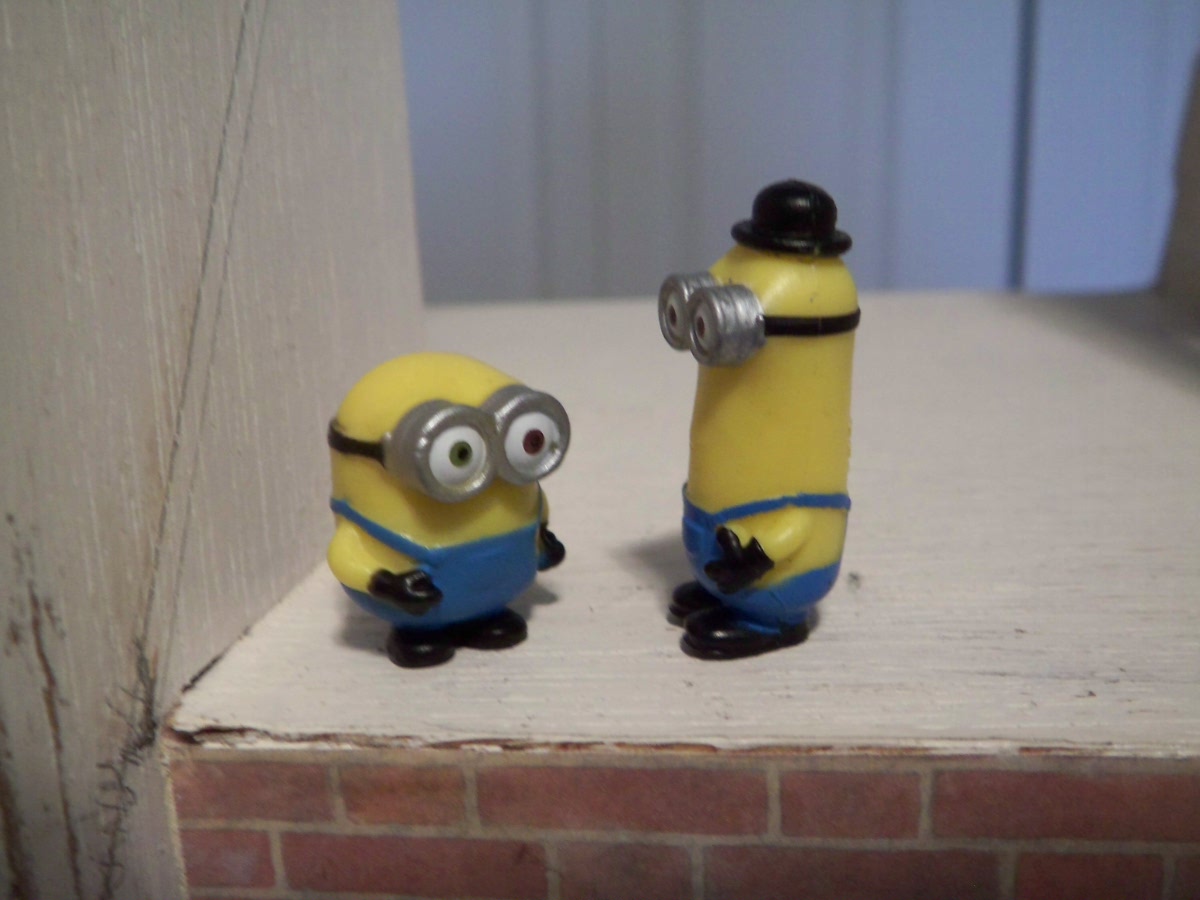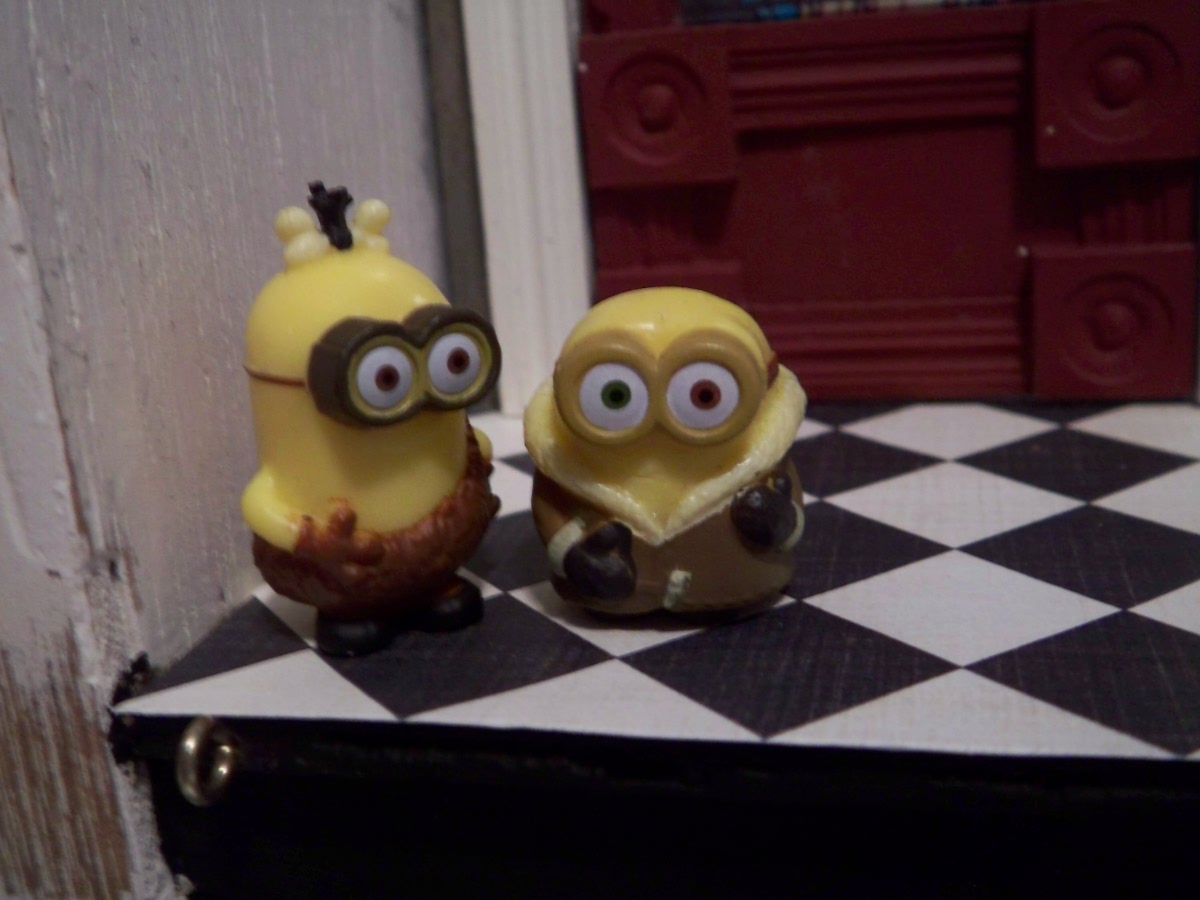 Later on they were running all over the shop yelling "Banana!" then one would yell "Underwear!" and they would all crack up. I don't think I'm going to get much work out of these guys.....
The pattern making continues.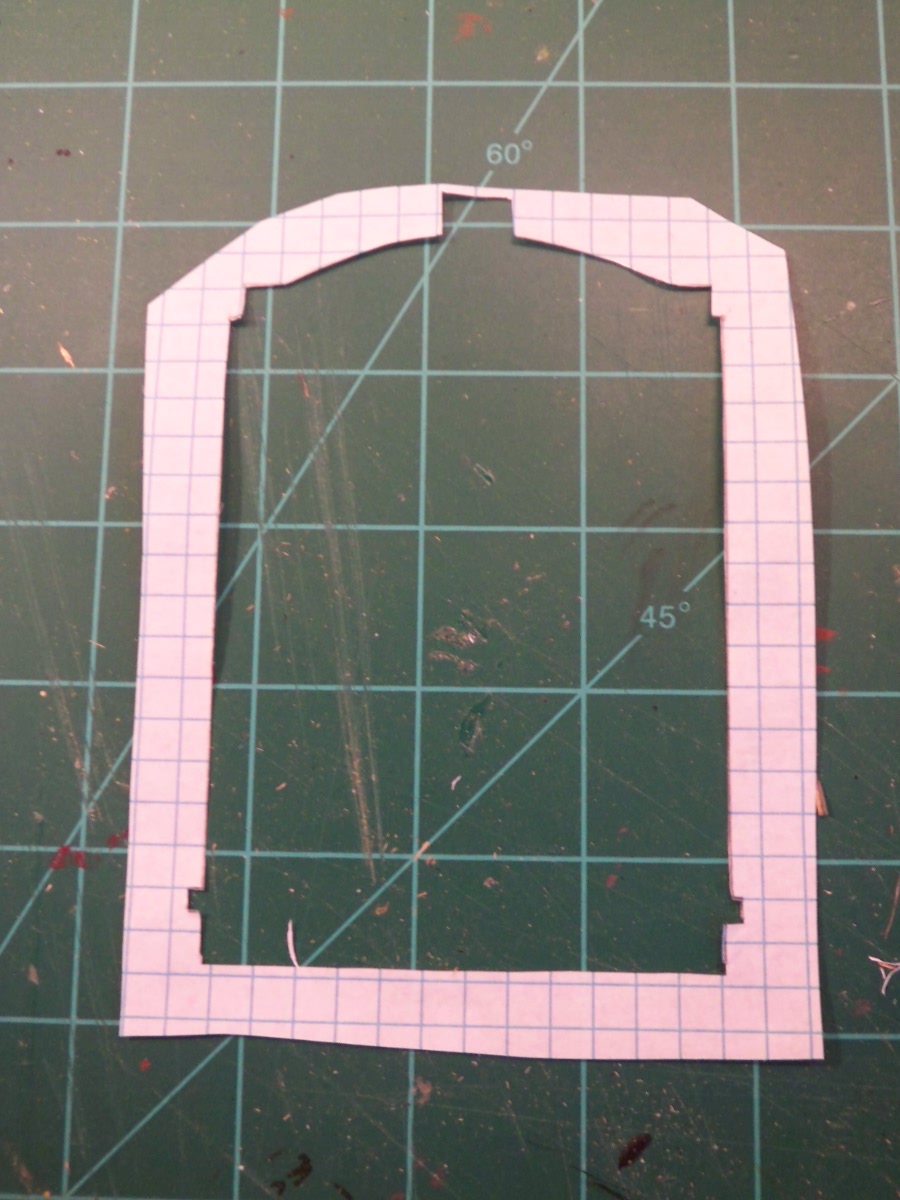 I made this out of graph paper which is pretty flimsy stuff so have to put it on card stock. Then I'll make a pattern of the whole wall section on printer paper so I don't waste the dollhouse wallpaper.
Woke up with another idea...I realized there is not a way to get to the bathroom on the second floor, so am going to look at pictures of ship's ladders and try to figure something out. I may need to pick up some styrene rod and a heat gun, so will keep you posted on this latest development. Have a great day all!`