People on the Greenleaf Forum were talking about the unfinished furniture that was back in stock at Dollar Tree. Of course I had to zip on over there and have me a look see. No luck at the one near me so I wandered around and picked up a few things. When I got to the checkout, there was a dirt bike in my basket! I know I didn't put it there so figured there was a minion that hitched a ride in my purse. I brought it home and the minions were all excited! I didn't know how they'd get on it, but after talking for awhile, they figured it out.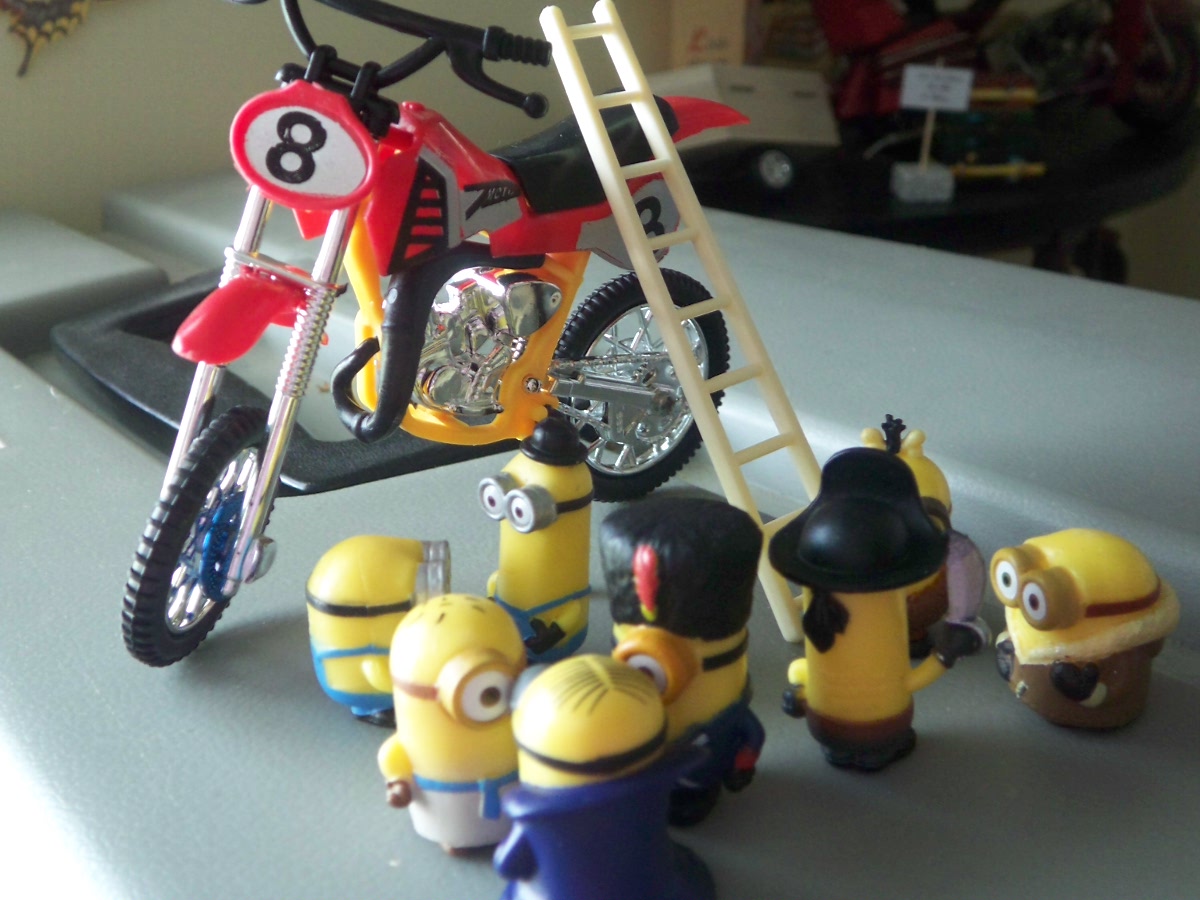 This was one of those "how many minions can you get on..." things and they piled on as many as they could and took off!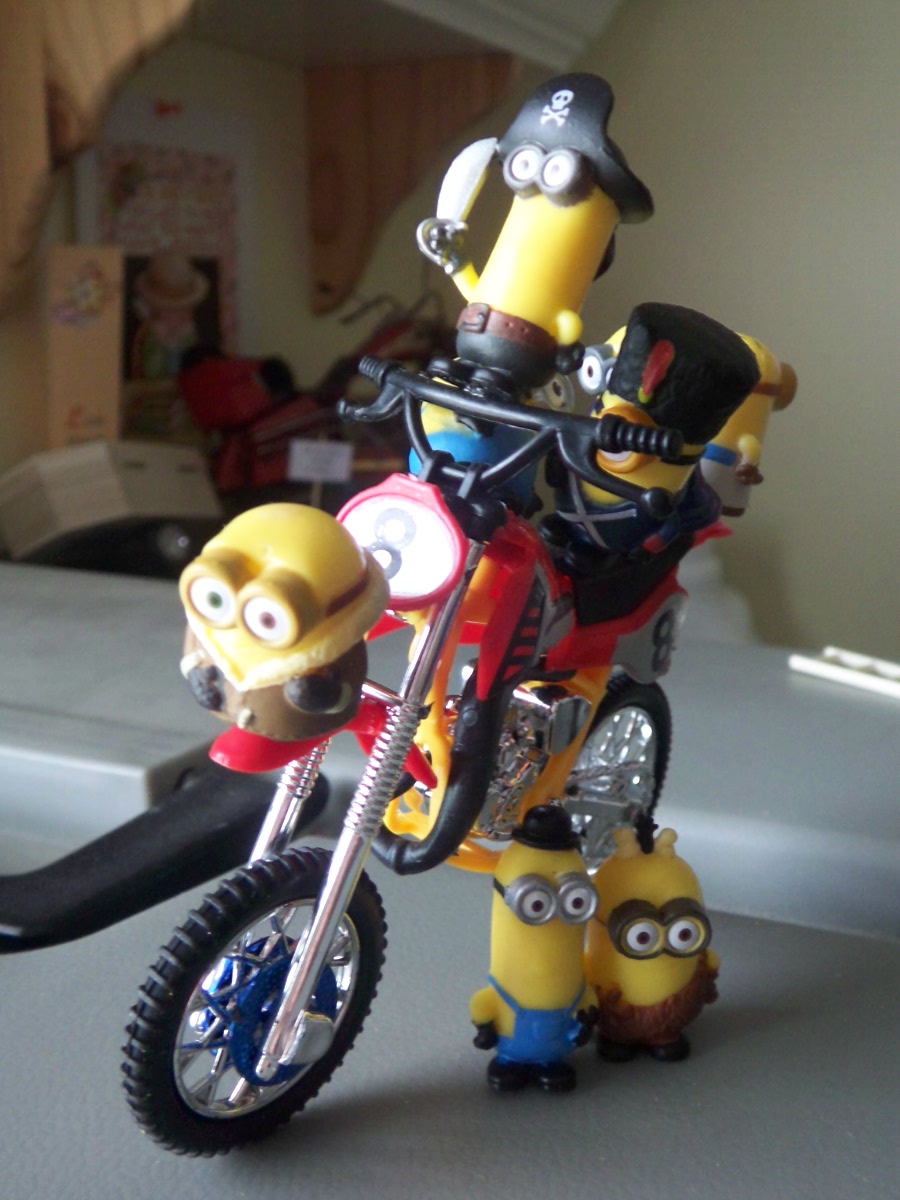 I forgot how loud those dirt bikes are in close quarters. After zipping around the shop and doing jumps off the workbench I was starting to get a headache. Once they ran out of gas, they put it up for the day but they had a blast for sure!
Couldn't seem to fall asleep last night so was up working on the porch roof. I painted the underside the traditional blue to keep the flies away and let it dry.....4 times.....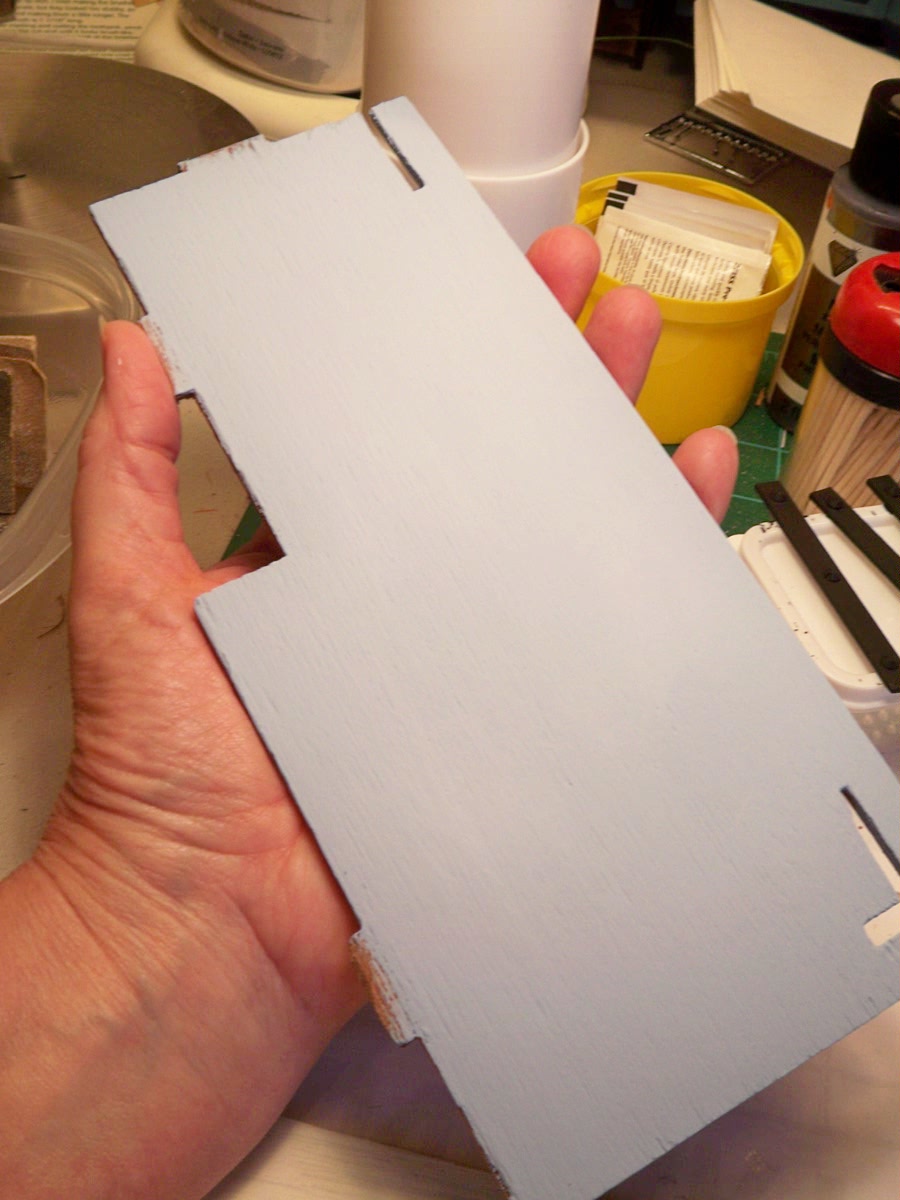 I glued it in place and started painting the textured piece of wallpaper I had black to look like rubber roofing and glued that in place too.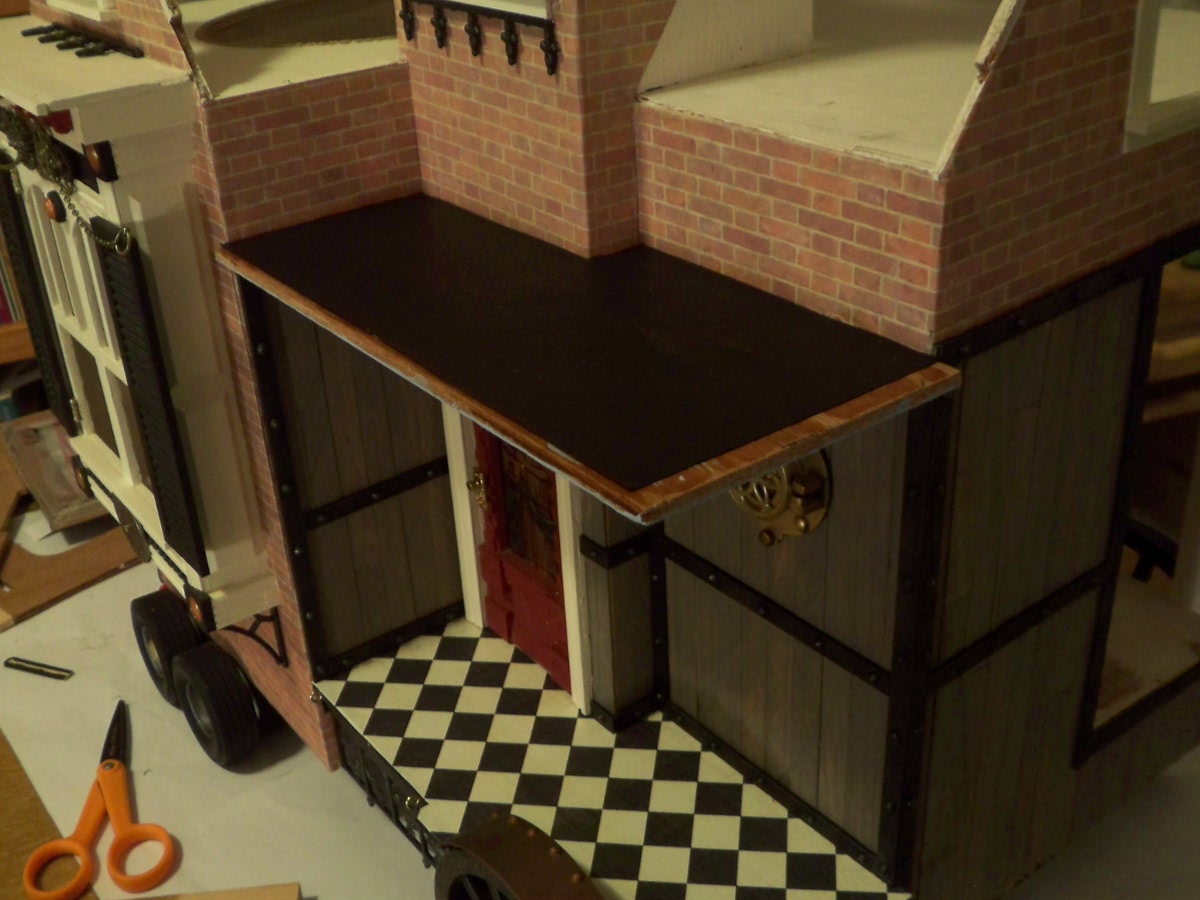 The second roof piece is still undergoing it's multiple coats of paint and the porch posts are next. I keep thinking I want to make another fender for those front wheels, but not sure yet. Looks like we're about to have a thunderstorm so will say good-bye for now! Have a great day all!