Well, ever since the Captain got back from his honeymoon, he has made himself project manager of this whole undertaking. He's started to make lists and I receive my assignment each day. He's a tough taskmaster for sure! LOL! Today's job was to finish up the balcony that I started a few posts ago. His instructions were very clear, he didn't want me to stain the cherry gray, he wanted it in a natural finish. Who was going to maintain that each year to keep it from weathering......you guessed it! So my first step was to go through the thin cherry pieces that my DH had cut for me. A few pieces were smooth on one side, so I chose those for the flooring pieces.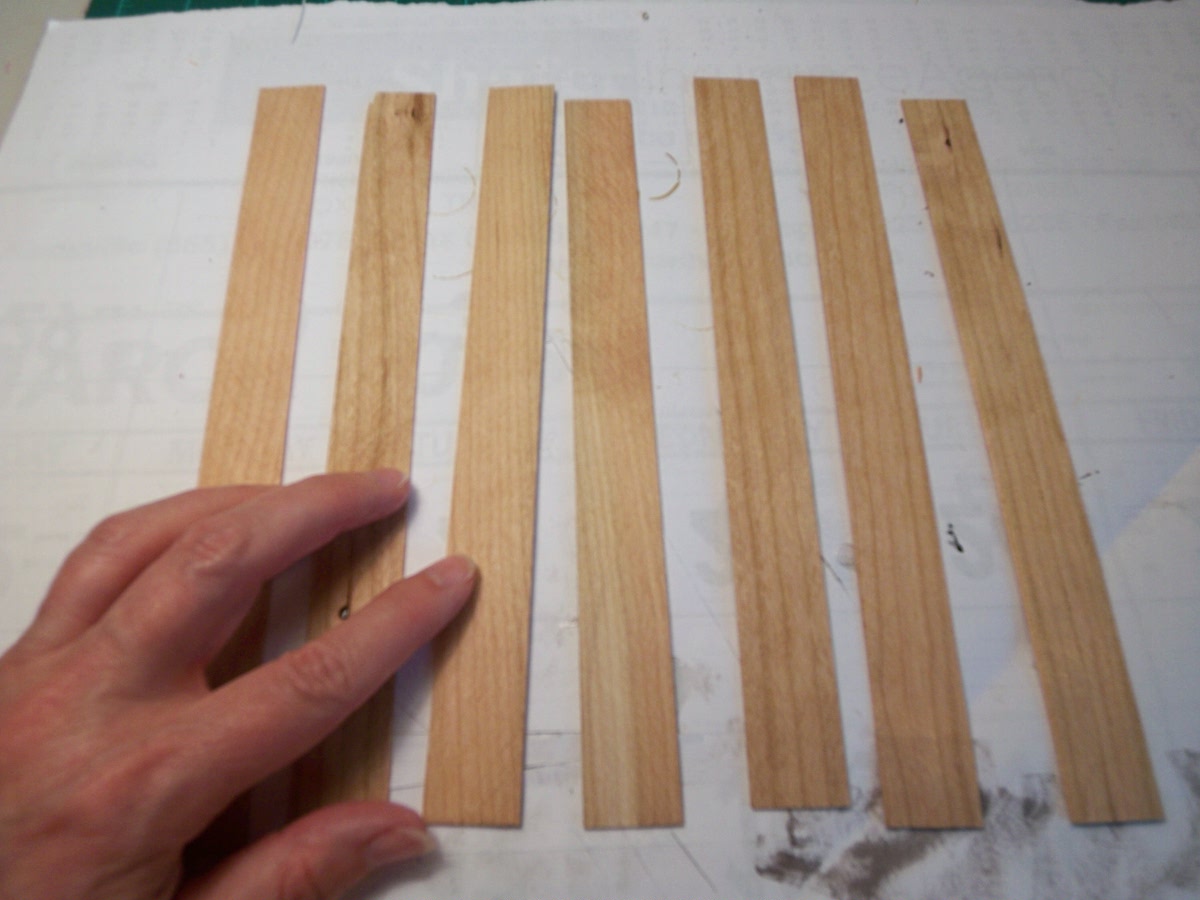 I had plenty and I think this is going to work quite well.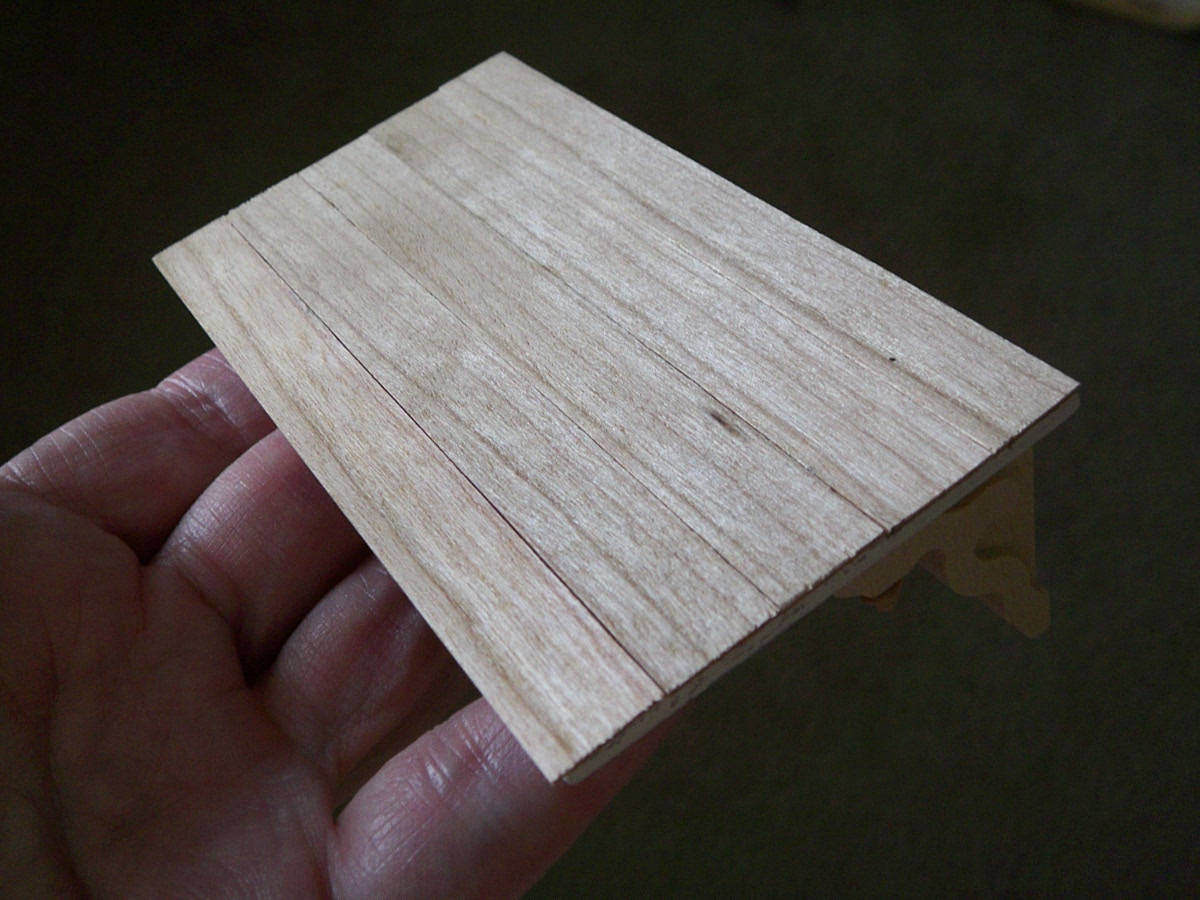 The Captain had approved of my choice of brackets to use under the balcony so I breathed a sigh of relief on that one. I painted the underside gray for no particular reason and glued the unfinished brackets in place.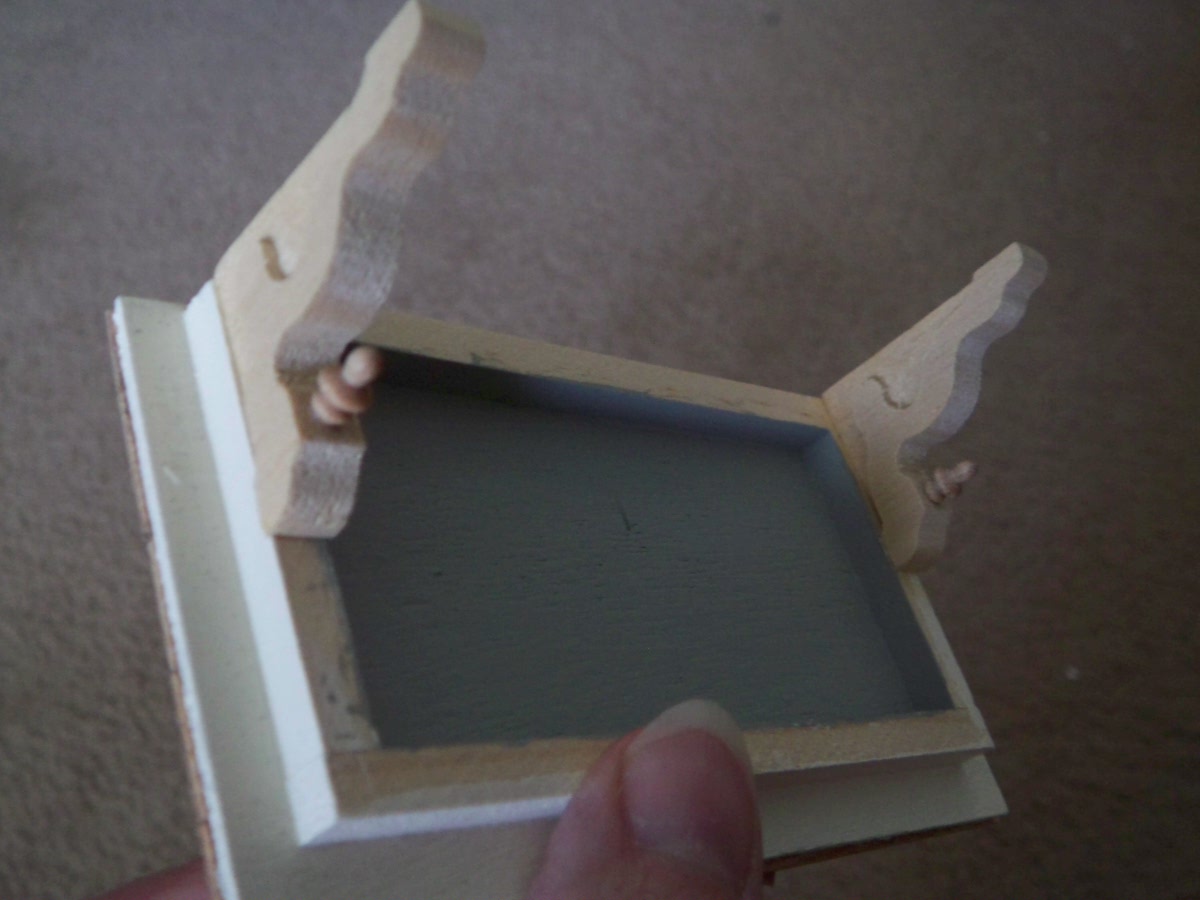 I should have painted them first as it was a little difficult to get to some parts of the brackets. The Captain had this "I told you so" look on his face, but I just ignored him.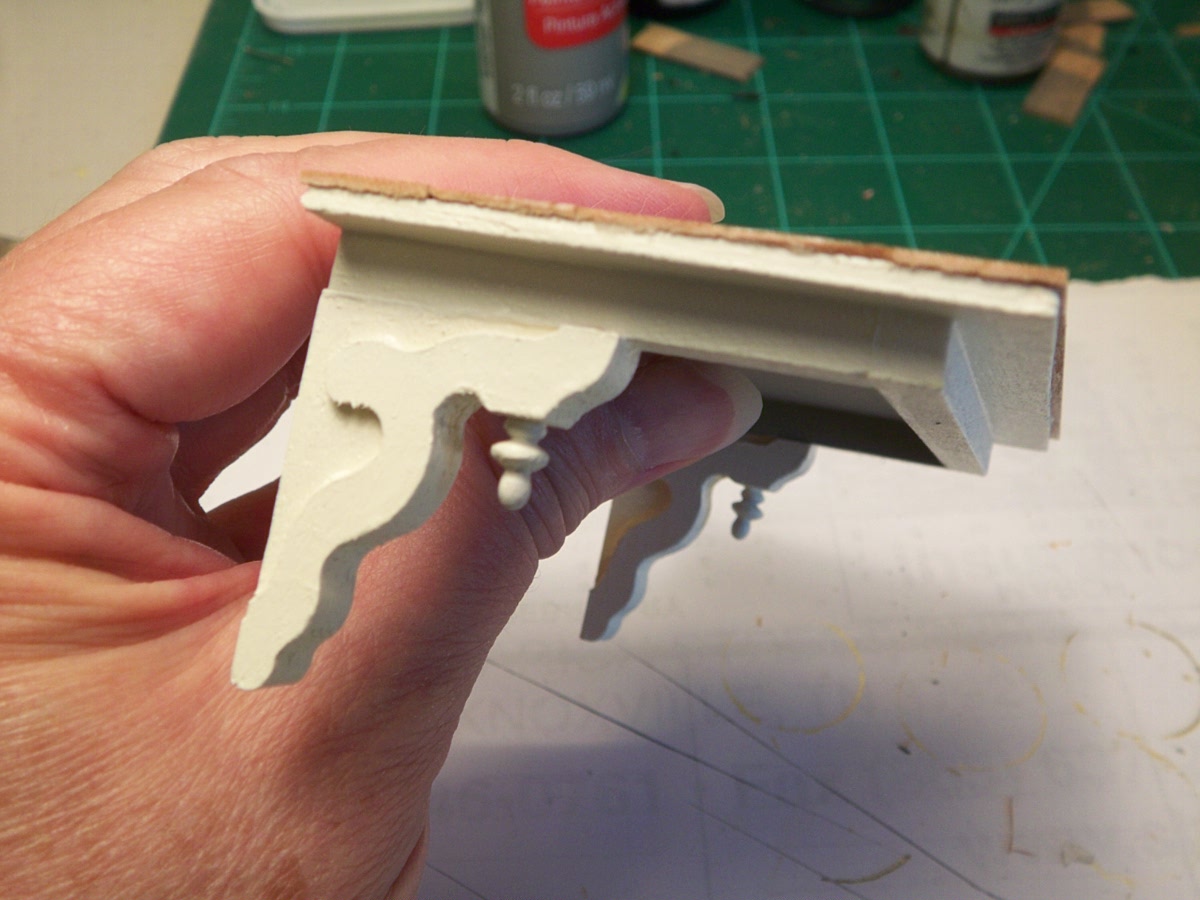 Once the paint was dry, I flipped it over and added a couple of coats of clear finish to the cherry floor. I have to admit, I liked how it came out.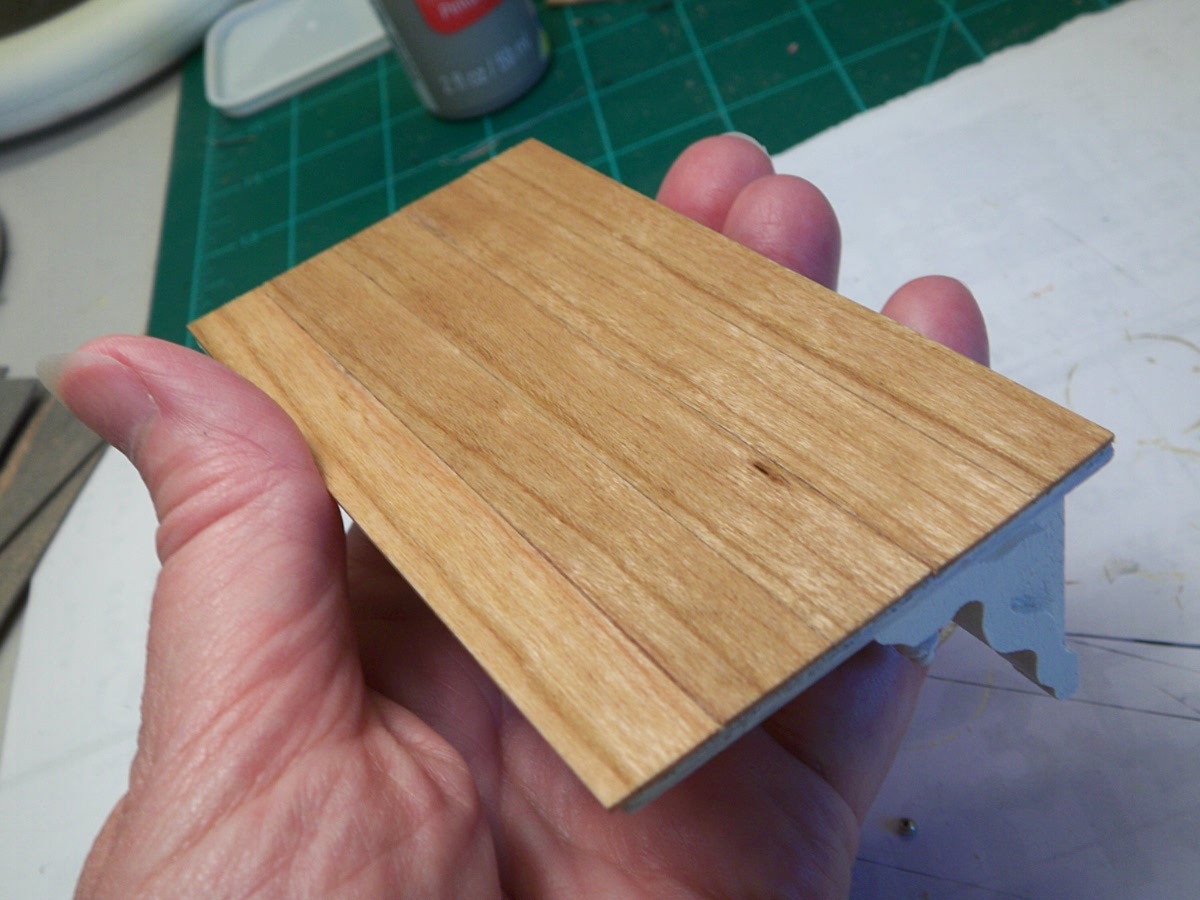 By this time, the Captain was looking at his watch wondering if I was going to fool around with this all day or was I going to get it done. The man has no patience whatsoever! It was a good thing I had already dry brushed the wrought iron, all I had to do was glue it down and it was done.....or so I thought. The last thing
on the list was to add a "kiss of color"....so the paintbrush came back out and I took care of that too.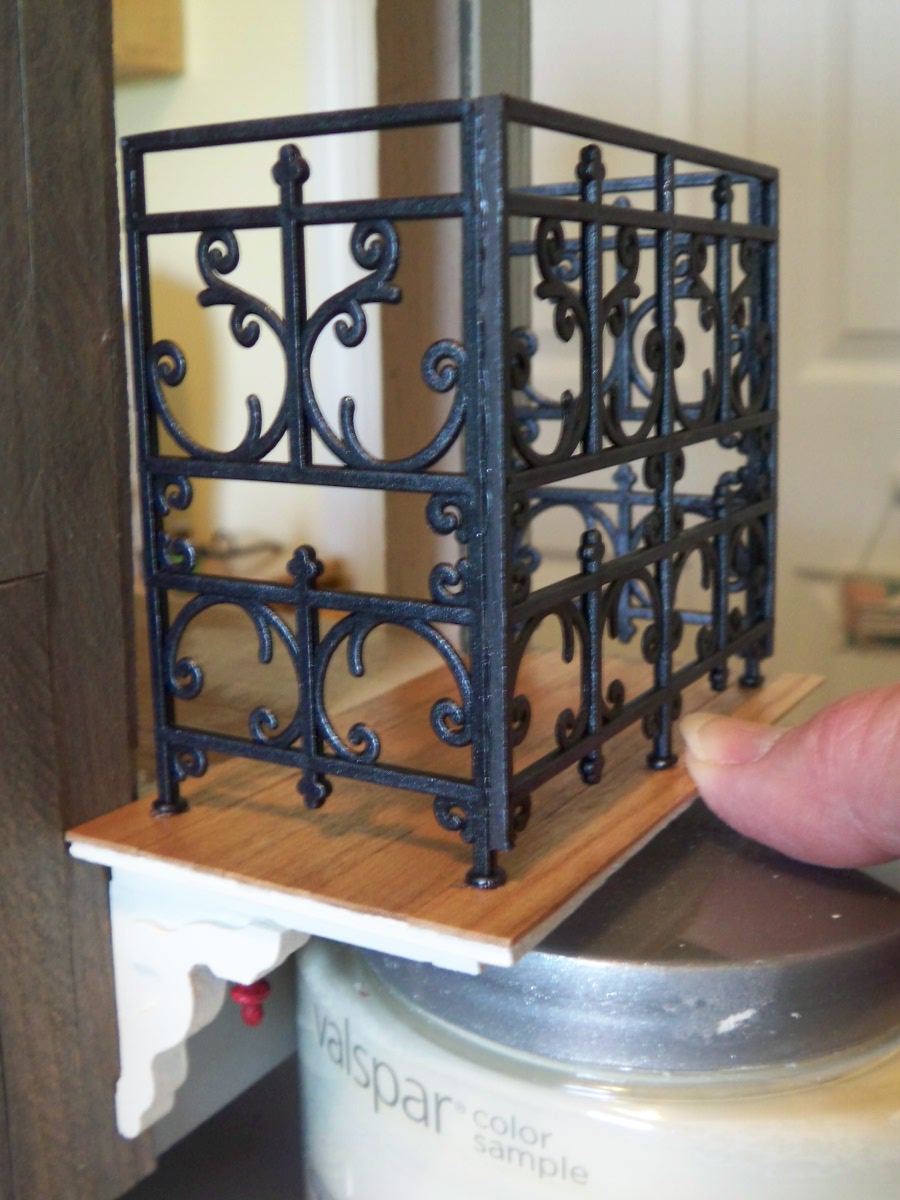 I'll be glad when I can attach all these accessories to the Summerhouse. I guess I'll have to get back to applying the wood siding tomorrow, it's not nearly as fun as building balconies, but is necessary. Have a great evening all!